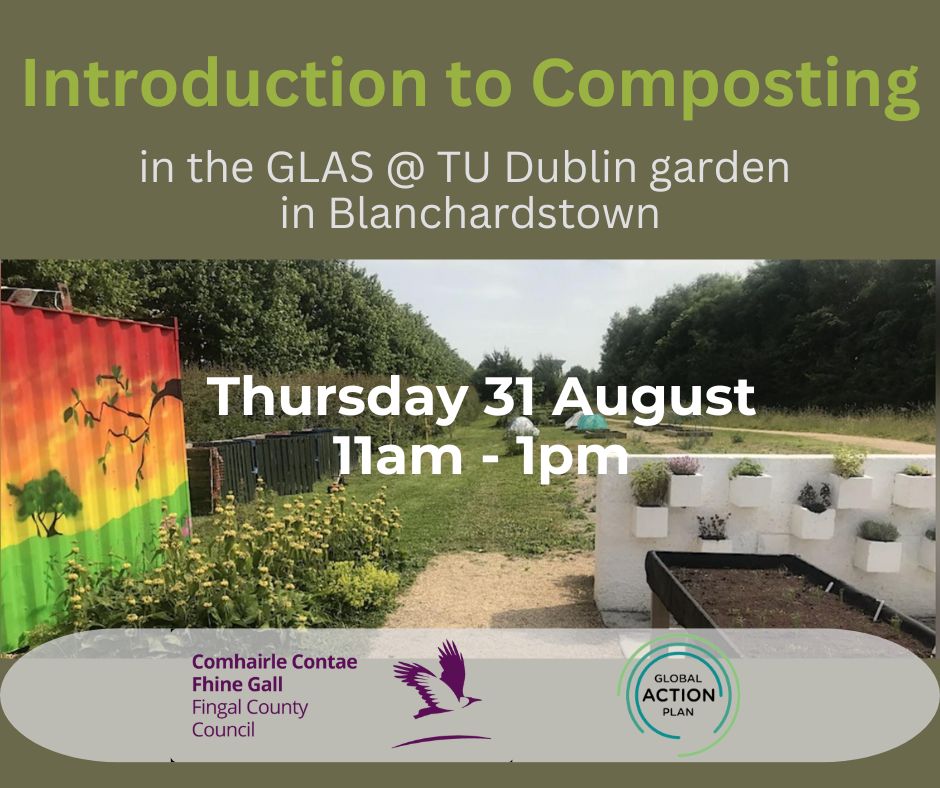 This hands-on workshop will be held in the beautiful setting of Glas@ TU Dublin, Blanchardstown. It is suitable for complete beginners as well as people who have tried composting but would like help improving their compost. The workshop will give participants the opportunity to explore the following:
Learn ways to compost, reduce waste and save money by turning organic matter into rich soil.
What's in a healthy compost pile? – What to use and stay away from.
Understand the role of worms and other soil engineers in the soil.
Explore the use of compost as a mulch.
Get hands on practical experience preparing materials and making compost.
The workshop will be facilitated by Lee Geoghegan.
Lee is the gardener at GLAS@TU Dublin. He is a graduate of the Horticulture department at TU Dublin Blanchardstown.
The GLAS@TU Dublin garden is a partnership between TU Dublin, Fingal County Council and Global Action Plan and is funded by Fingal County Council.
Entry is free, but registration is required. Simply visit the Eventbrite page to sign up!
Please help spread the word!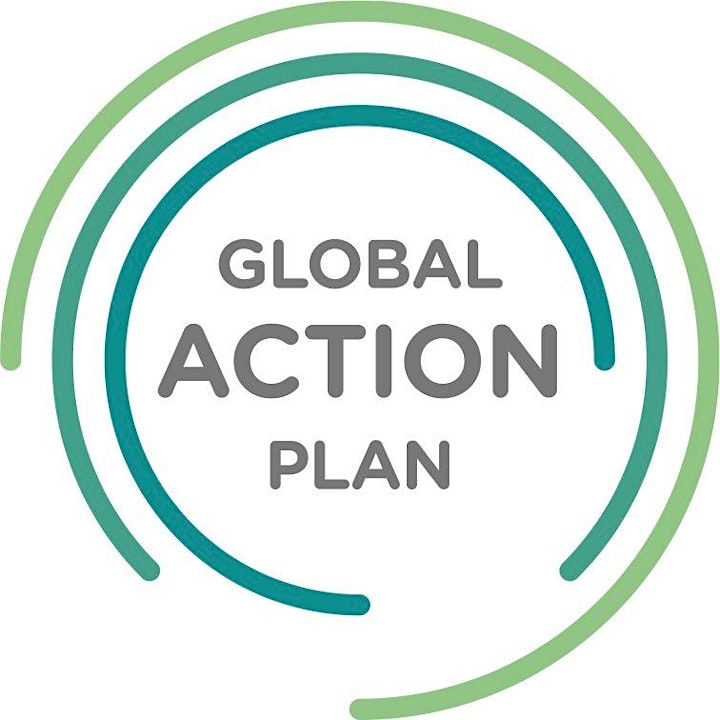 Baldoyle Events litter campaign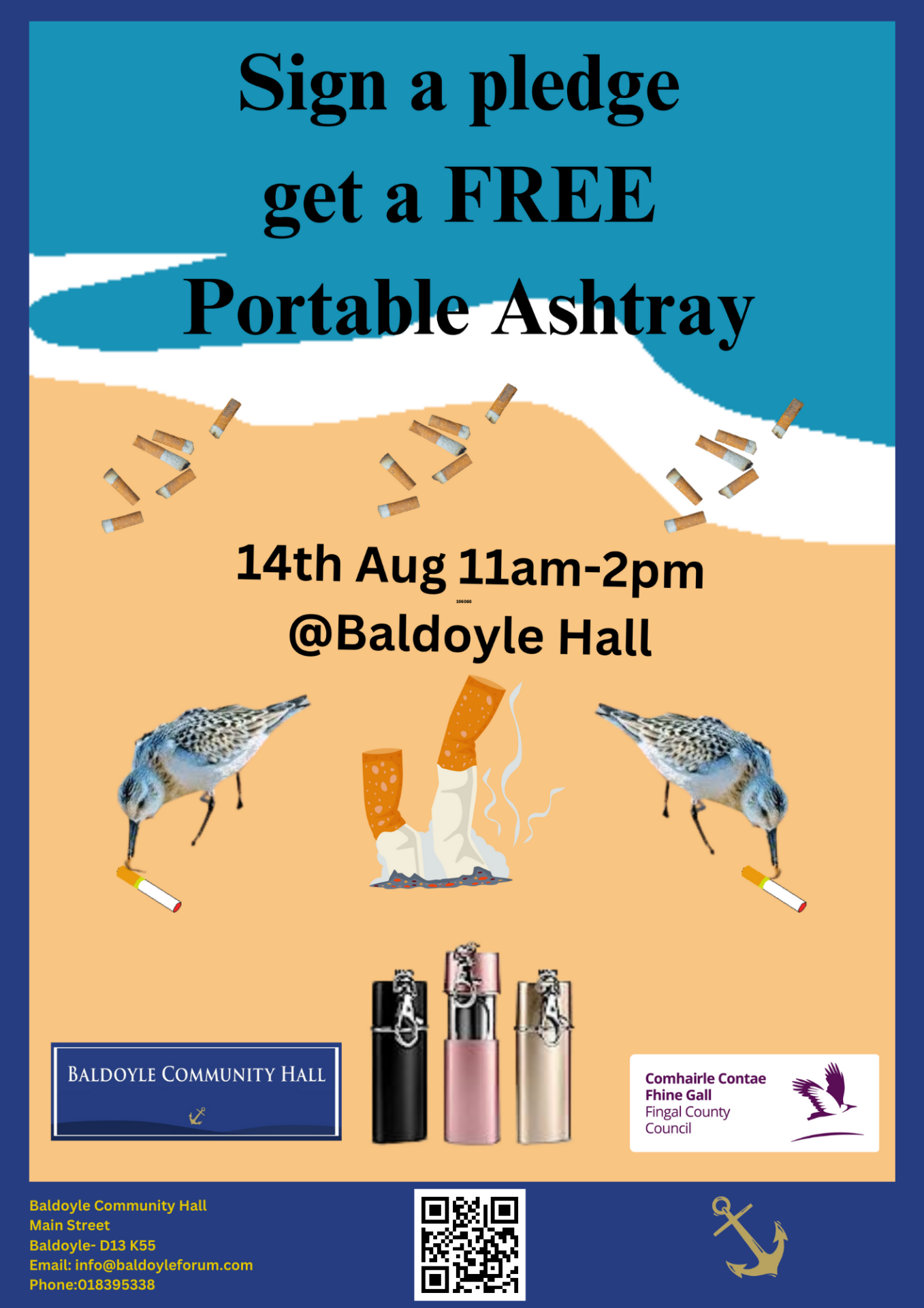 Baldoyle Events need your help to get cigarettes butts off the pavements, parks and beaches and into the bin.
With a Free Butt Box when you take a pledge to dispose of your cigarette butt responsibly !
This initiative will take place in Baldoyle Community Hall on Monday the 14th of August 2023 from 11am until 2pm, with all welcome.
Artwork in Blakestown Community Resource Centre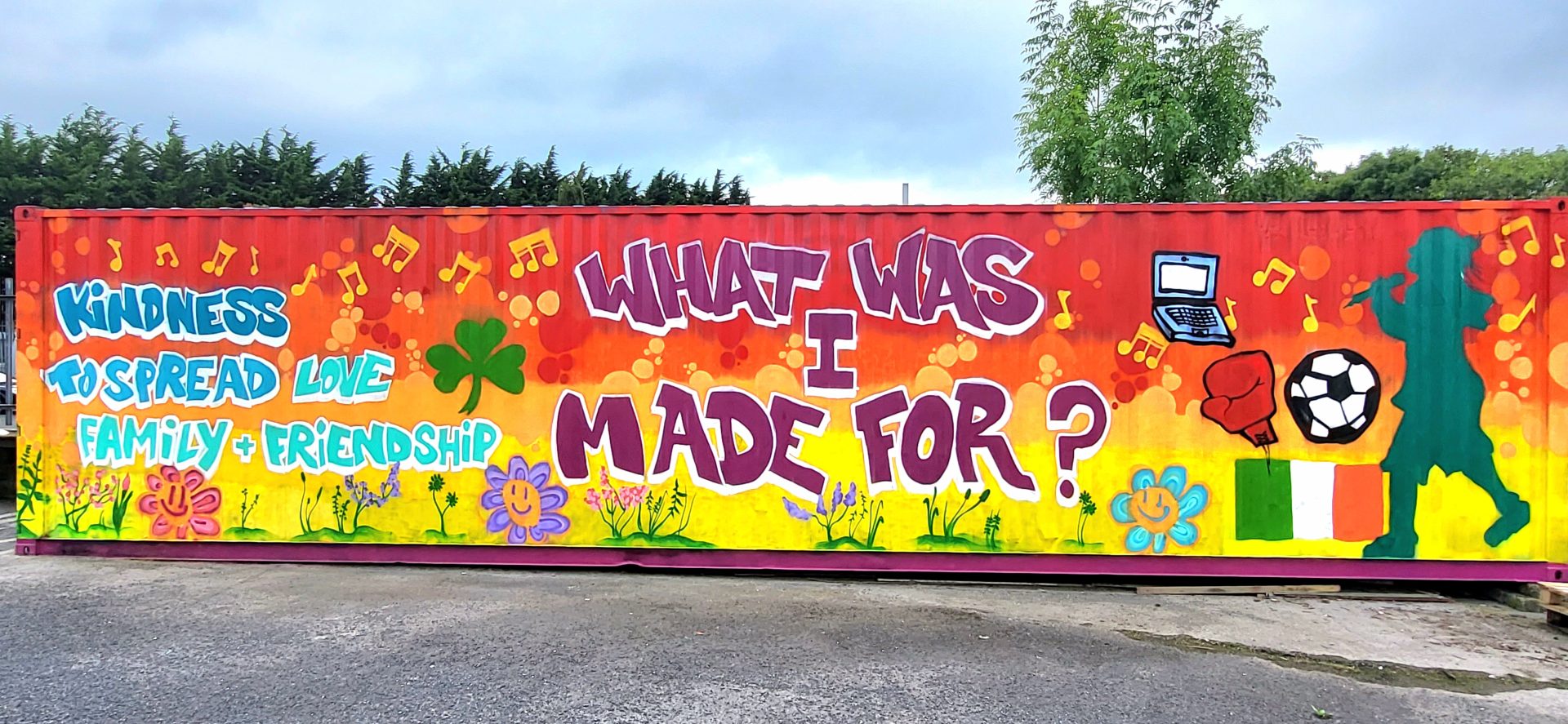 The Foroige Blakestown group did a fabulous job painting a mural on the storage container at Blakestown Community Resource Centre last week.
The theme of "What Was I Made For?" allowed them to show off their creativity, inspiration, and skills as they painted the old dull container and brought it to life.
The Centre are so grateful to the Blakestown Foroige Team who brought the young people together for this initiative, which will last many years and hopefully inspire others.
Choir invitation Parslickstown House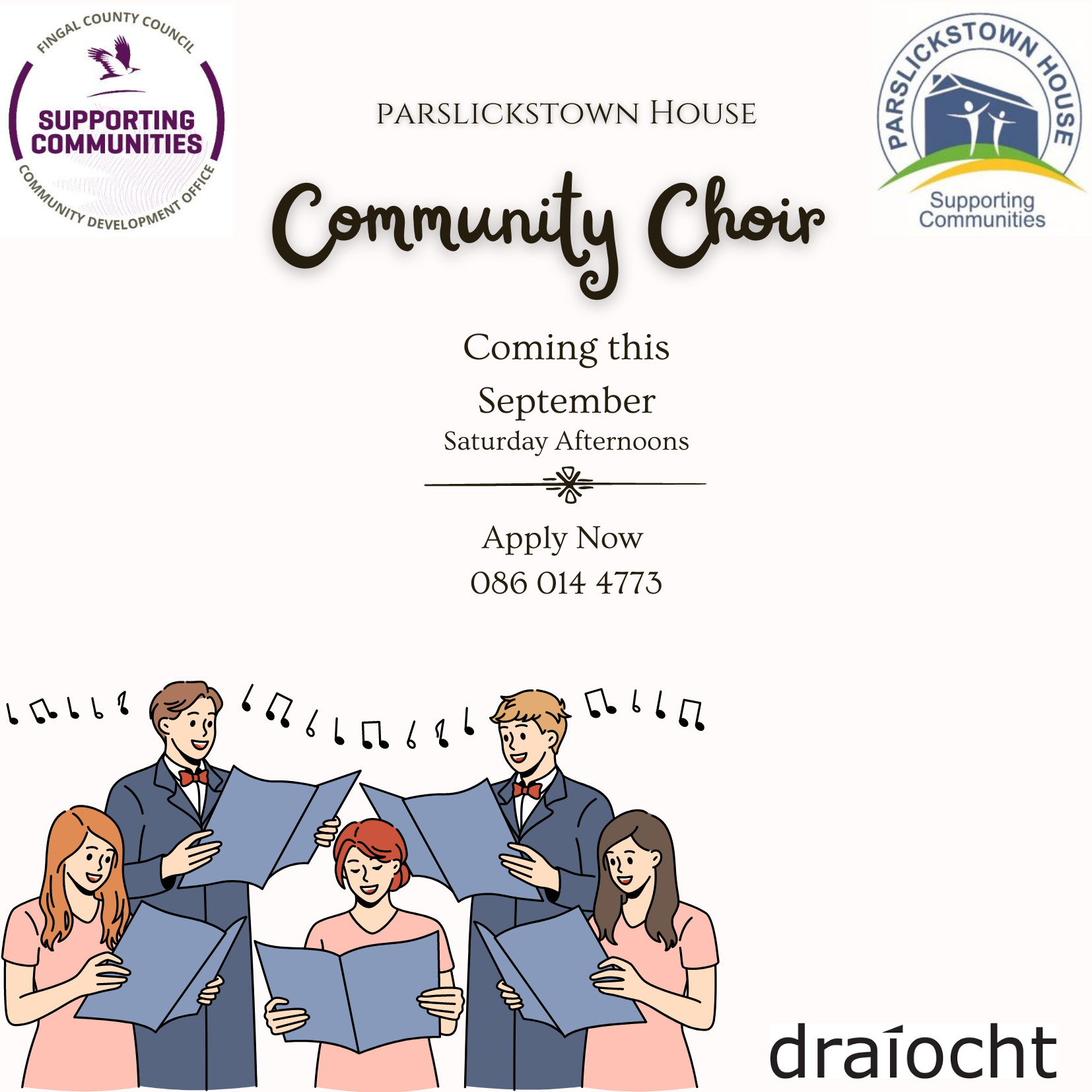 Parslickstown House invite you to their Community Choir rehearsals taking place Saturday afternoons, starting in September. For more information or to apply to take part contact 086 0144773
Employment opportunities
BASC
BASC (Blanchardstown Amalgamated Sports Clubs CLG) supports the operation of Community Centres and sports clubs in the Blanchardstown – Castleknock area. They are currently recruiting a Community Employment Supervisor for CE scheme supporting participants at 4 locations. The post and project are funded by the Department of Social Protection. This is a full-time post of 39 hours per week. New entrants will be placed on the first point of the appropriate salary scale (€658.80 per week currently). THE ROLE- To ensure the effective and efficient management and co-ordination of the human, financial and material resources of the CE Scheme and report to the sponsoring committee on its implementation. A core aspect of the role is to support CE participants towards gaining the skills, competencies, and qualifications in preparation for employment. Key Areas of the role includes Administration, Training Development, Human Resources, Scheme Management, Financial Monitoring and Programme and Training Monitoring of CE Participants assigned to 4 centres in the Blanchardstown – Castleknock area.
SKILLS AND EXPERIENCE Candidates should have previous supervisory and people management experience relevant to the post (1 years minimum) and previous experience in Administration and/or Training. Interpersonal skills including effective communication skills, competent report writing skills, experience of working with jobseekers, Capable of directing, motivating, coaching and mentoring jobseekers. Ability to work under the direction of the Sponsoring Organisation for the effective implementation of the CE Programme in line with the CE Operational Procedures.
CE Supervisor candidates must have competency in one or more of the following areas: Business/Financial Administration, Communication Interpersonal Skills, Training, Human Resources, People Management, ICT skills (e.g. Microsoft Office) and Payroll. Candidates should have a major 3rd level qualification (NFQ level 6 or higher), supervisory experience desirable for the role.
Successful candidates will be expected to. • oversee the technical and physical aspects of the project • supervise participants in consultation with key stakeholders. • maintain a system of accounts • perform bank reconciliations on a monthly basis • adhere to best practice financial guidelines as per DEASP CE Operational Procedures. • operate the payroll system to ensure prompt payment to participants • liaise with DEASP via email and telephone • operate and liaise with DEASP via the welfare partners system • maintain physical and computerised records and adhere to GDPR • ensure that the project is compliant with all programme, financial and training monitoring as per DEASP requirements. • develop an individual learning plan for each participant, and to maintain and update participant files both in paper, and computerised formats. • provide monthly reports to the sponsor group and attend sponsor group meetings.
The vacancy is posted to Jobs Ireland (ref: #JOB-2295107) www.jobsireland.ie
Prospective candidates to apply online and/or e-mail at
Ladybird Lane Childcare Service
Ladybird Lane Childcare Service are looking for a Part-Time Early Years Educator in their morning ECCE room in Huntstown Community Centre.
Full Job Description /eligibility available on request.
This position is part funded by CSP Pobal.
Please apply with cover letter and Curriculum Vitae by email to
Marian Sheridan/Marie Lawless
Email:
Closing date for application: 25th Aug 2023 @ 4.00 pm
And will commence on receipt of Garda Clearance
Ladybird Lane Childcare Service is an equal opportunities employer
Fundingpoint Local Access Digest August – September 2023
The Fundingpoint Local Digest provides up-to-date funding information for nonprofits in the Fingal County Council area. Funding sources reflect both local and national funding opportunities. All information is quoted directly from funder website / literature.
The bi-monthly Fundingpoint Local Digest is brought to you by Fingal County Council and The Wheel. www.wheel.ie