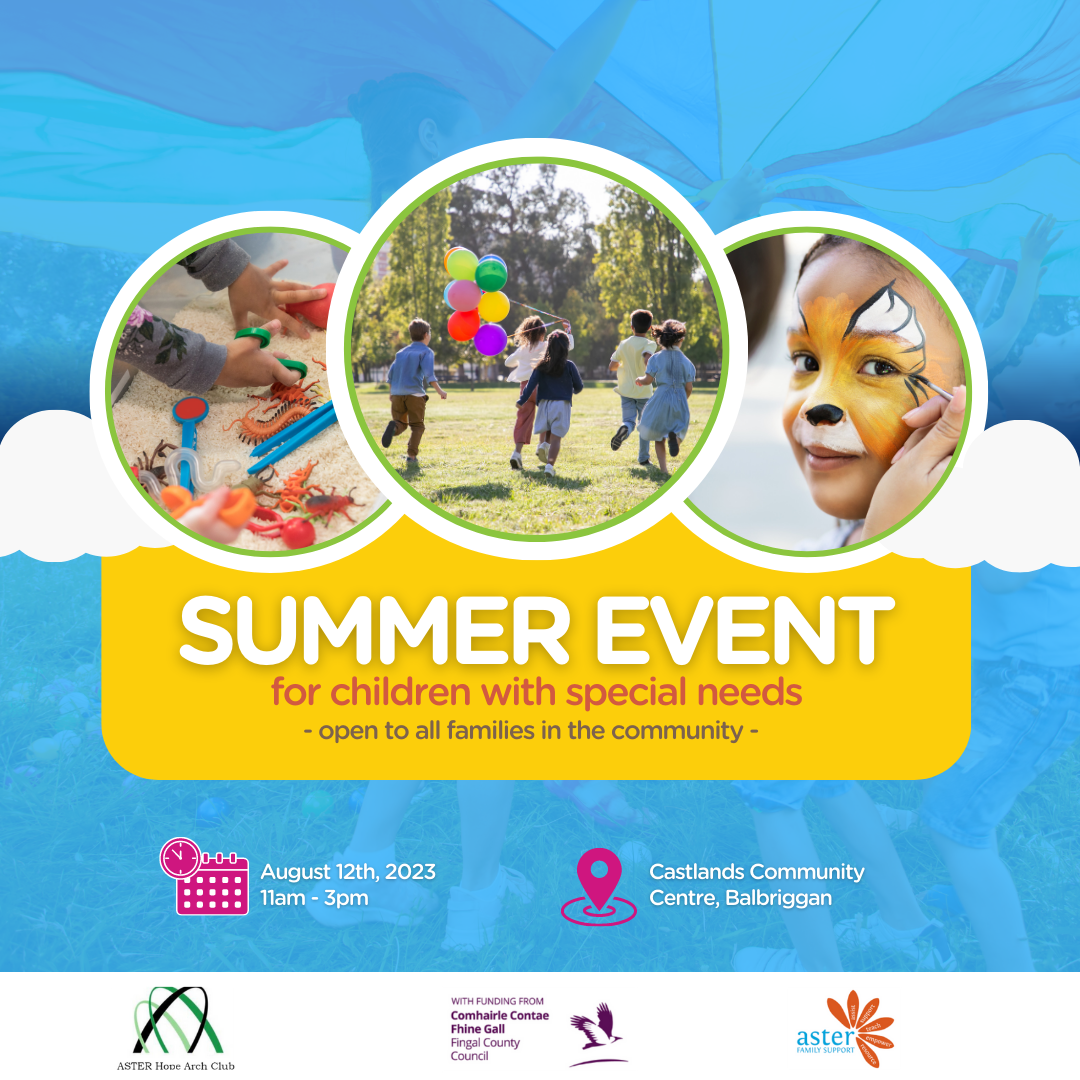 Castlelands Community Centre are hosting a Summer event for children with special needs on Saturday the 12th of August from 11am until 3pm, open to all families in the community. For more information on the event call the centre on 01 6905168 or email .
Sports booking information Castaheany CC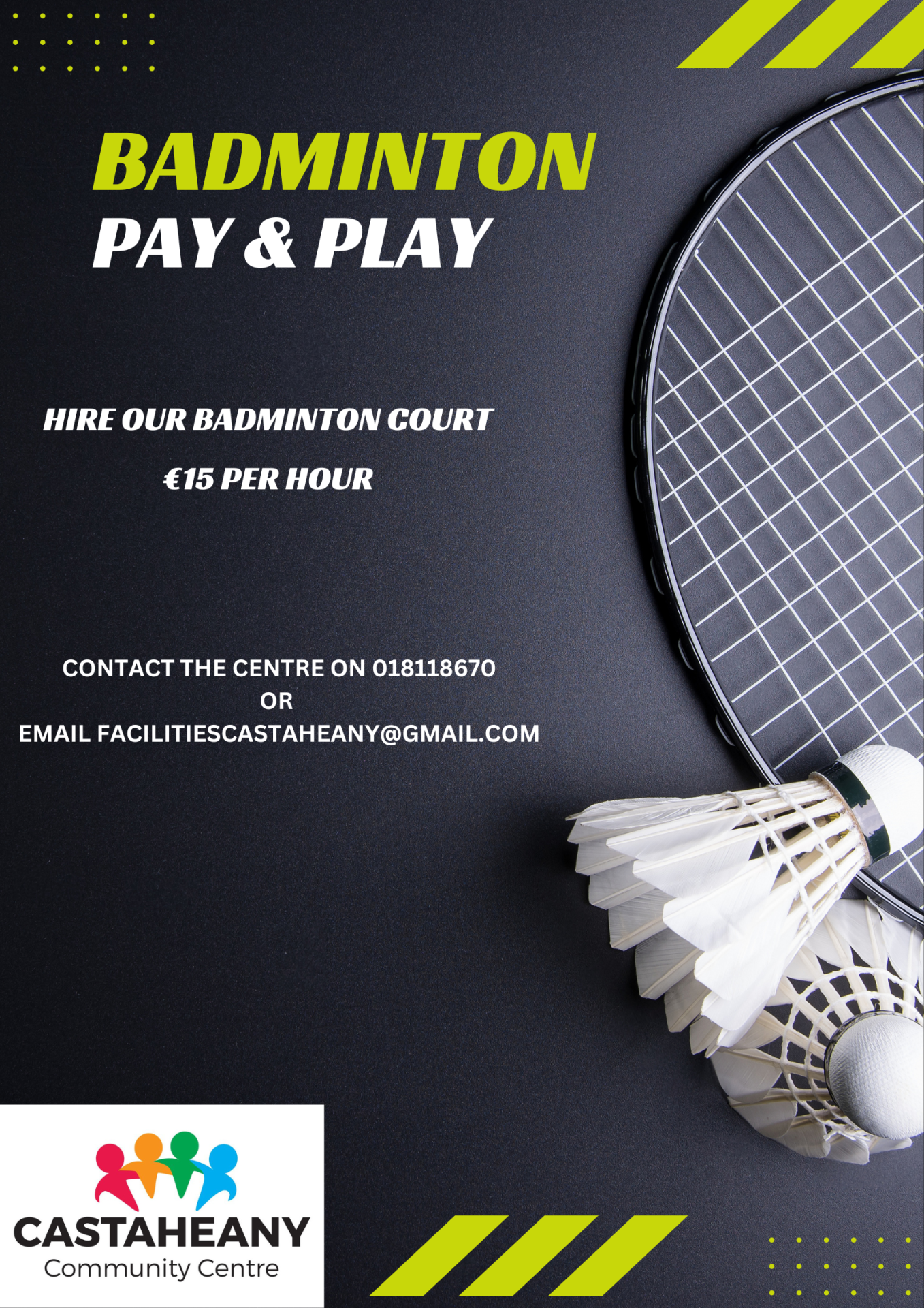 Castaheany Community Centre have the following facilities available to hire out for sports:
>Badminton pay and play in their badminton court at a cost of €15 an hour.
>Pay and play basketball in their basketball court at a cost of €30 an hour.
>Pay and play football in their AstroTurf pitch at a cost of €30 an hour.
If you would like to reserve any of the above areas or require more information contact the centre on 01 8118670 or email
Heritage Week 2023 Ardgillan Castle
Check out the range of events happening in Ardgillan Castle to celebrate Heritage Week 2023:
>Free Castle Tours August 12th to 28th 10am to 4pm
>Garden Tour with Dominica McKevitt Tuesday 15th at 11am
>Weaving Workshop for Children Wednesday 16th 11am – 12.30pm Booking essential email   or call 01 8492212
>Demesne Tour with Tom Reilly Thursday 17th at 11am
For more information or to book email  or call 01 8492212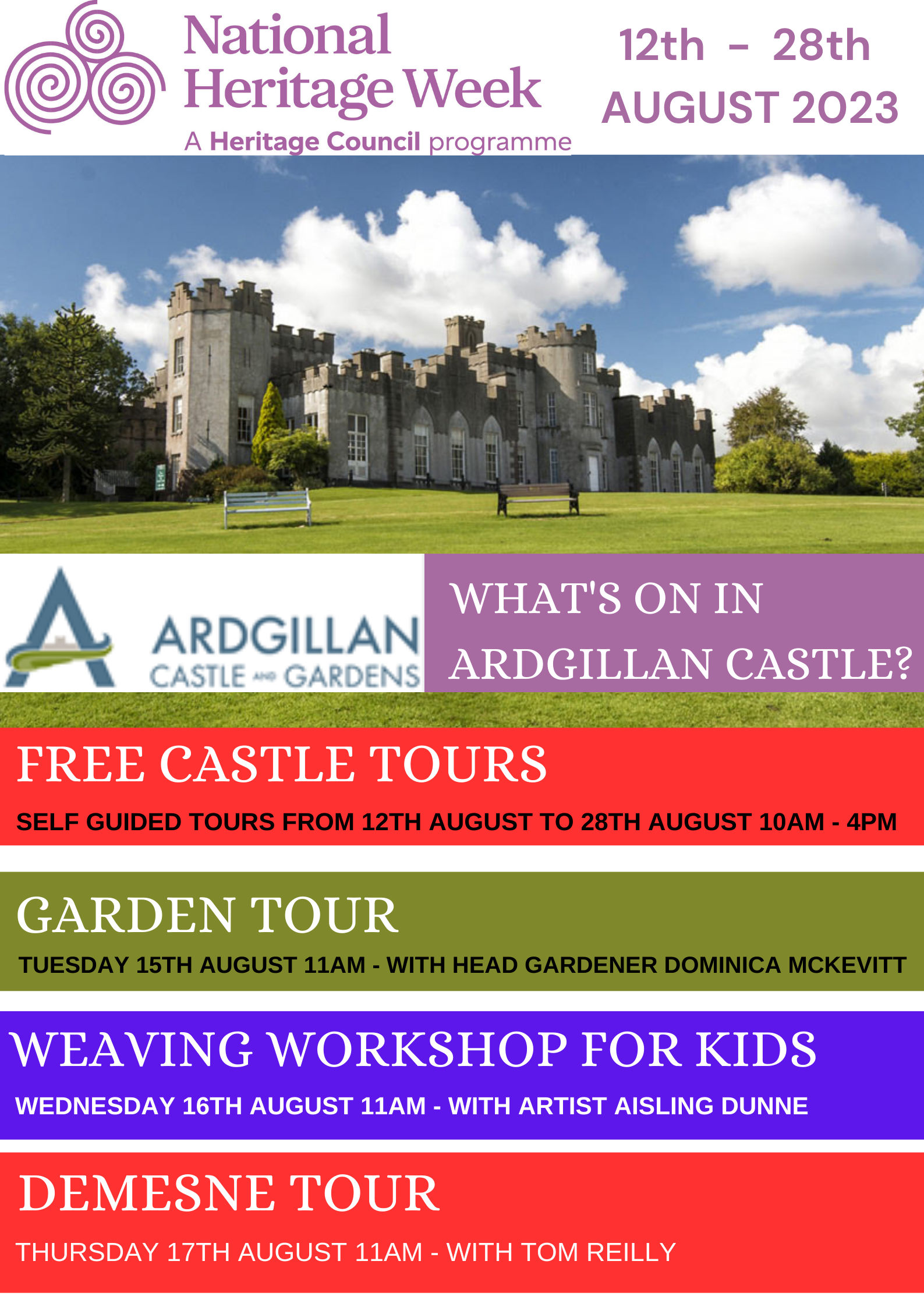 Mountview Fortlawn Campus events taking place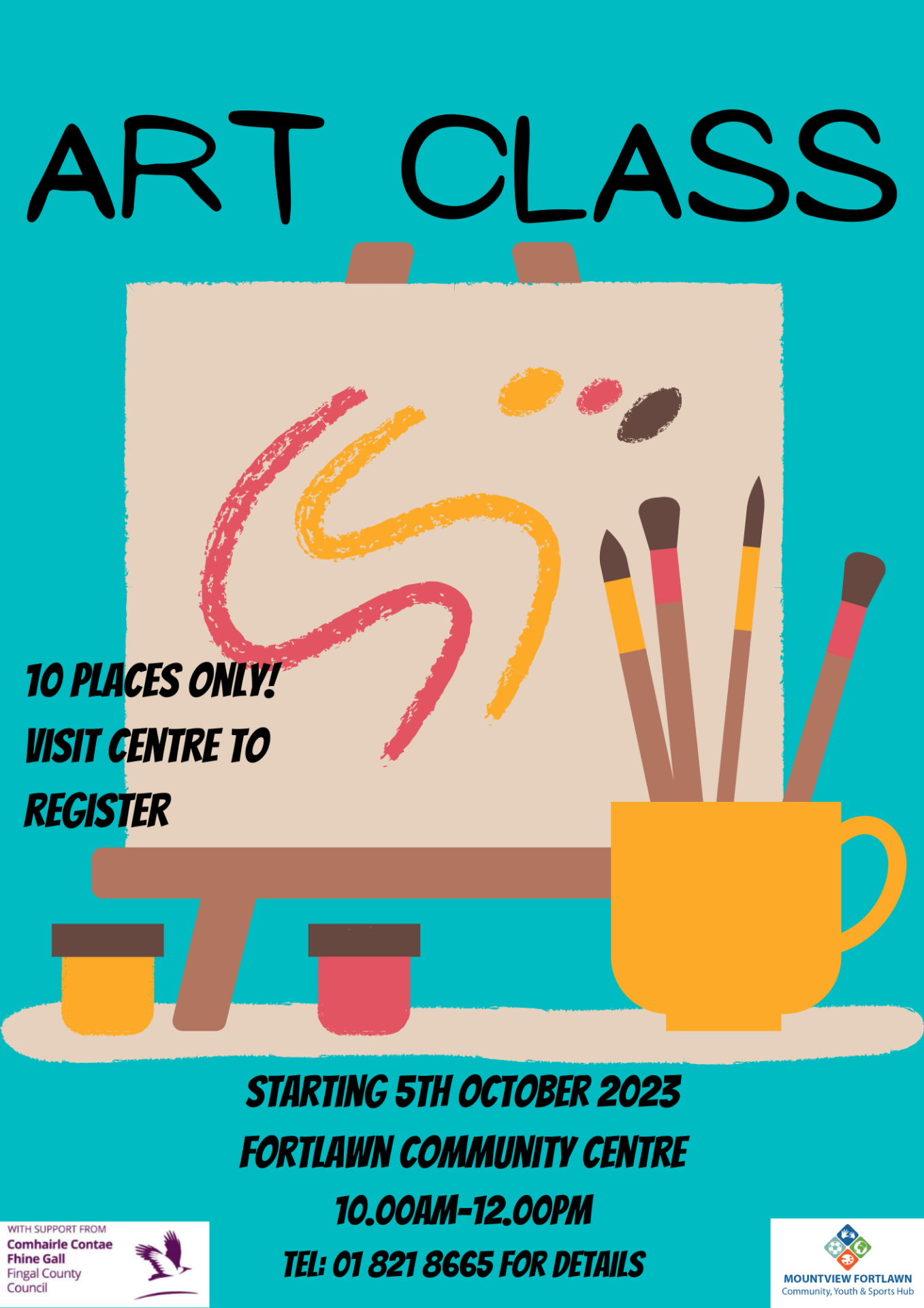 Mountview Fortlawn campus are hosting an number of events/classes over the next couple of months:
>Art classes starting on Thursday the 5th of October in Fortlawn Community Centre, limited to ten people.
>A wellbeing space in Fortlawn Community Centre's with many different therapies taking place within, more details in the poster above and timetable attached also.
>Lego Club open to children of all ages in Mountview Community Centre, starting Tuesday the 29th of August from 6.30 to 7.30pm for 12 weeks.
>Kangoo club with Marcela for children and adults starting Thursday the 17th of August in Mountview Community Centre from 7 to 8pm for 6 weeks with limited places available.
For more information/to reserve your place on any of the events mentioned above contact the campus on 01 8218665.
Ongar Community Centre fun day and Ongar Development Initiative volunteering opportunities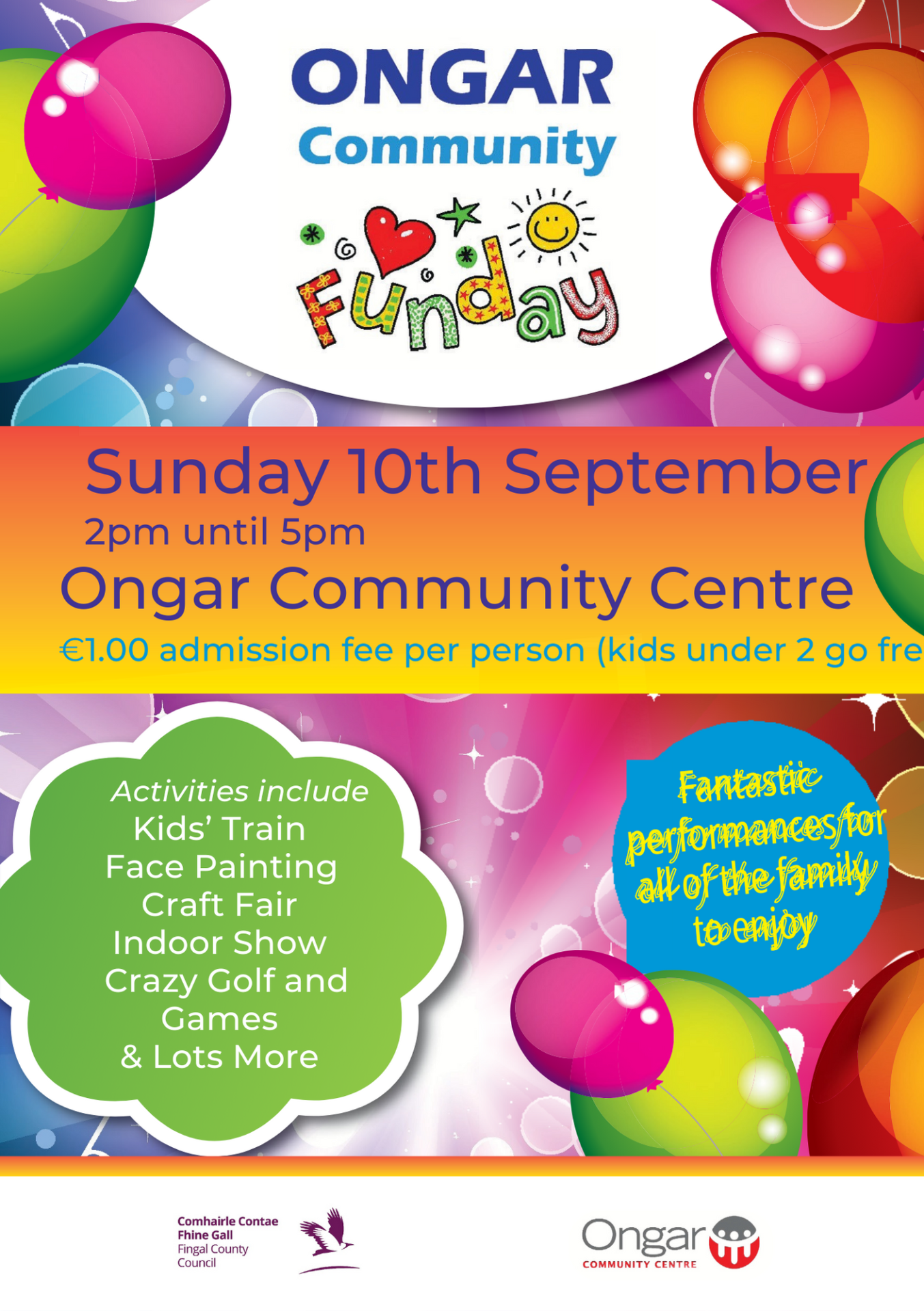 Ongar Community Centre are hosting a fun day on Sunday the 10th of September from 2 to 5pm with a €1 admission fee and free entry for children under 2. All event details and directions given in the poster above, is sure to be a fun filled day. The centre would also like to send out a big thank you to anyone that contributed to organising the event. For more information contact 01 8260366 or email .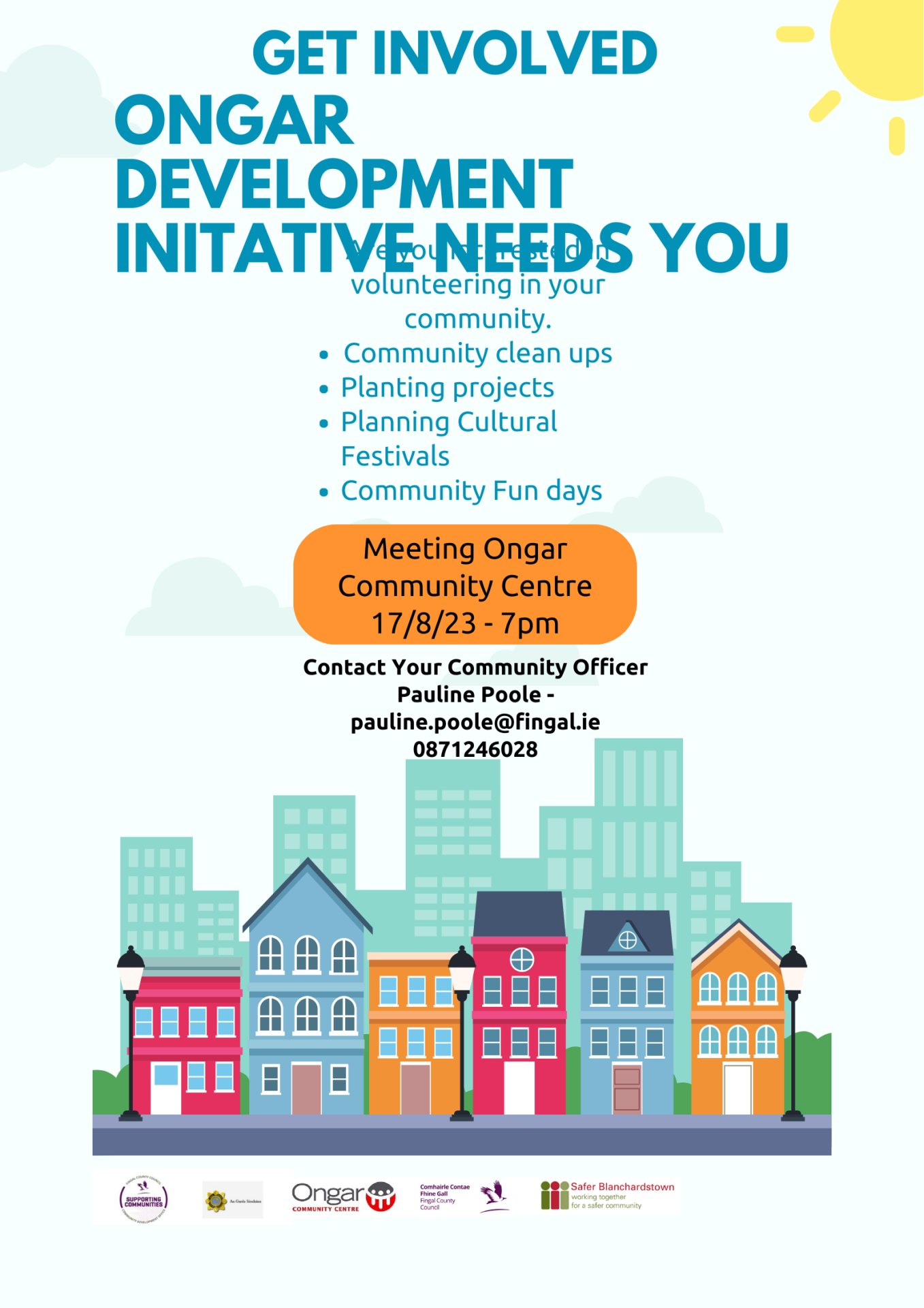 Ongar Development Initiative needs you!
Would you be interested in volunteering in your community in the Ongar area? If so or would like more information contact Fingal Community Development Officer Pauline Poole or call 087 1246028. Will also be a meeting in Ongar Community Centre on Thursday the 17th of August at 7pm where further information will be given, all welcome.
Fingal Inclusion Week 2023 expressions of interest
Fingal Inclusion Week will run from the 13th to 19th November 2023 and is an initiative of Fingal County Council Community Development Office and the Fingal Integration Team. It aims to highlight the positive work that communities, agencies and other organisations are involved in to reduce social exclusion and poverty in Fingal. The week also seeks to raise awareness of the barriers experienced by citizens of Fingal that lead to social exclusion and promote an understanding of inclusion in Fingal. Our theme is Invite, Include, Involve!
If your organisation would like to be part of Fingal Inclusion Week and can organise an event / activity please complete this expression of interest form below. Closing date is Friday the 18th August 2023 (5pm).
please note: only groups/ agencies/ organisations that express an interest can be considered in the 2023 Fingal Inclusion Week Programme This is only an expression of Interest, you will be asked at a later stage to complete an event information form which should include all your confirmed event information.
https://consult.fingal.ie/en/content/2023-fingal-inclusion-week-expression-interest-form