Mountview Community Centre Classes/Events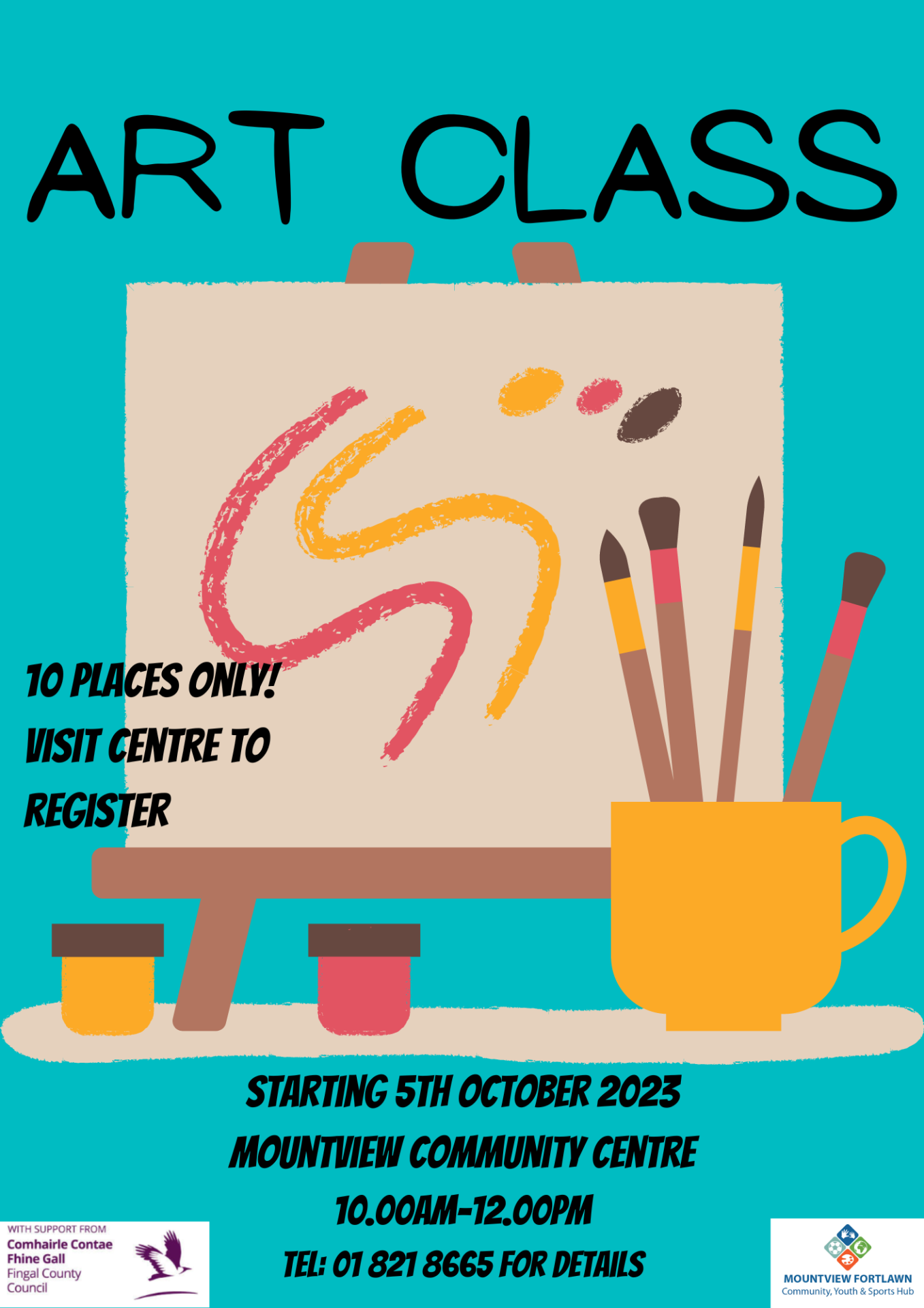 Mountview Community Centre have still places available for :
>Art classes starting Thursday the 5th of October 10.00am to 12.00pm –
>Kangoo club with Marcela for children and adults starting Thursday the 17th of August from 7.00 to 8.00pm for 6 weeks.
>Community Choir starting Saturday the 14th of October from 3.30 to 6.30 pm for 8 weeks.
Are also looking for volunteers to tidy the local area on Saturday the 26th of August from 1.00 to 3.00pm, will be tea/coffee available on the day with all welcome to participate.
For more information or to register your interest on any of the above classes/events contact the centre on 01 821 8665.
D15 Toy Library and Mural event photos Mountview Fortlawn CYSH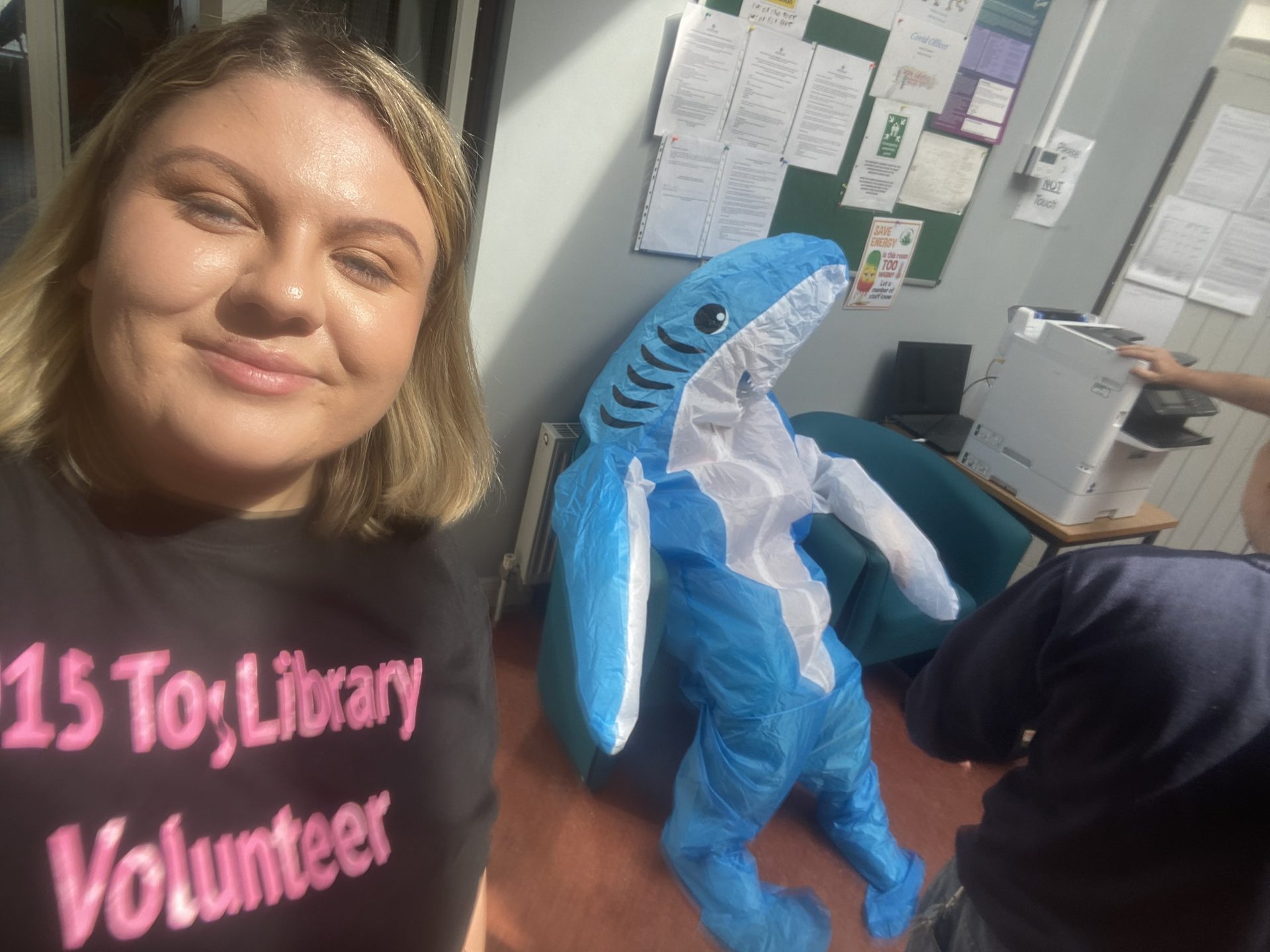 D15 Toy Library celebrates another great day in the Fortlawn centre where parents and children enjoyed the centre garden and playground.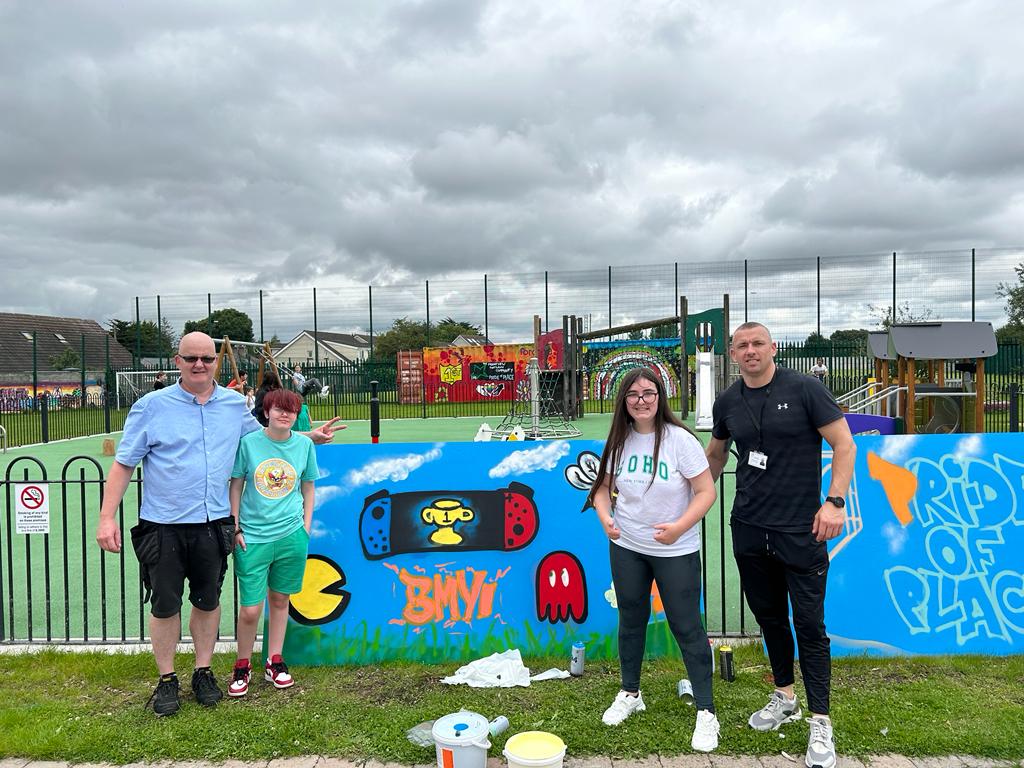 Local Graffiti Artist Darren Finnegan creates a mural with the help of Foroige youth as seen in photographs above.
Adult Education service information sessions Tyrrelstown Community Centre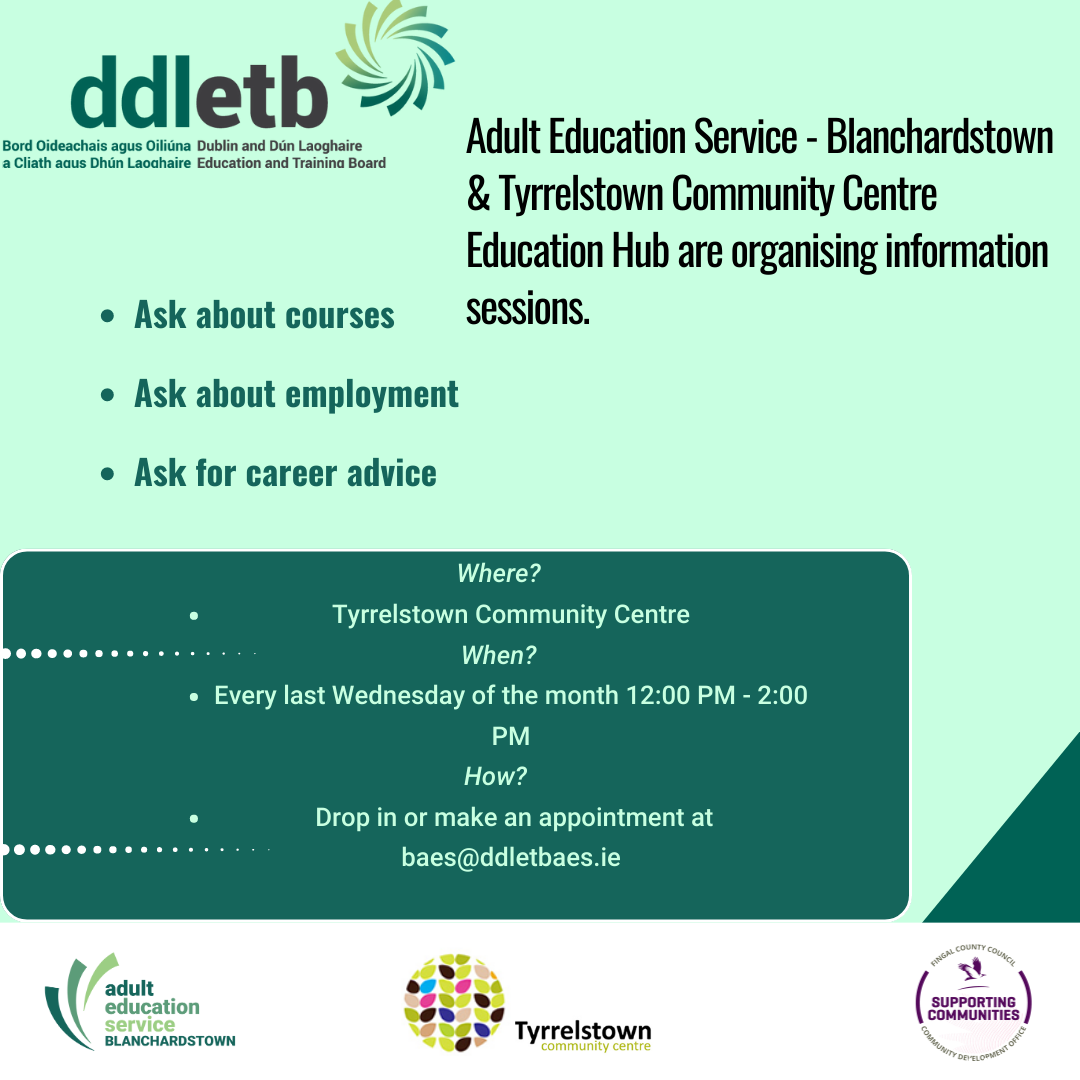 Tyrrelstown Community Centre are running an Adult Education Service information service with the Dublin and Dun Laoghaire Education Board every Wednesday of each month from 12.00 until 2.00pm. Attendees will be able to ask about courses, employment and also about career advice. To register your interest for this drop into the centre or make an appointment at .
Mulhuddart Community Centre Talent Competition 2023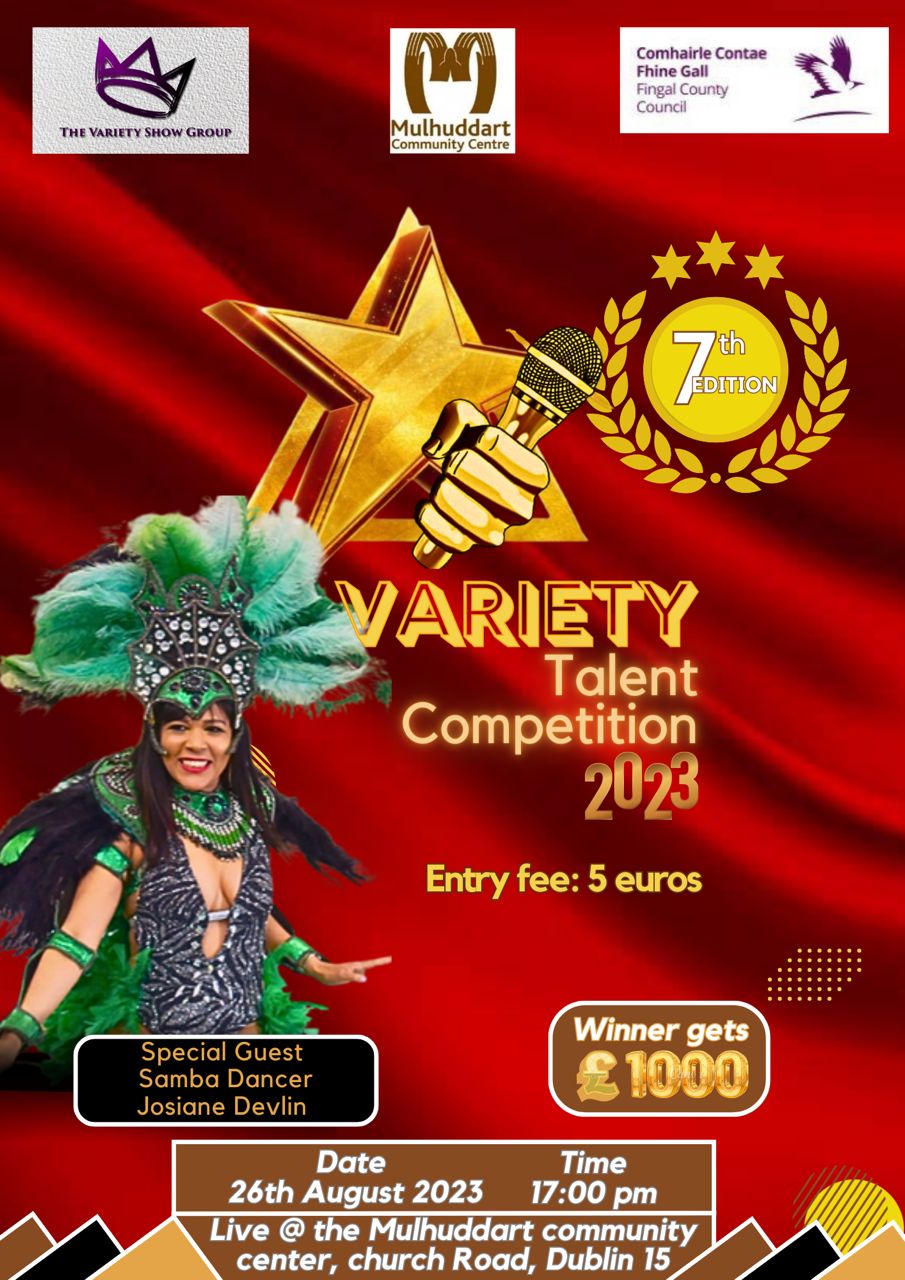 Mulhuddart Community Centre are hosting their 7th edition of the Variety Dance Competition,2023. Will take place on Saturday the 26th of August from 5.00pm with a €5 entry fee. Special guest samba dancer Josiane Devlin will be in attendance and with a first place prize of €1,000, is sure to be a great event, with all welcome.
Adult Cycling Skills for New Communities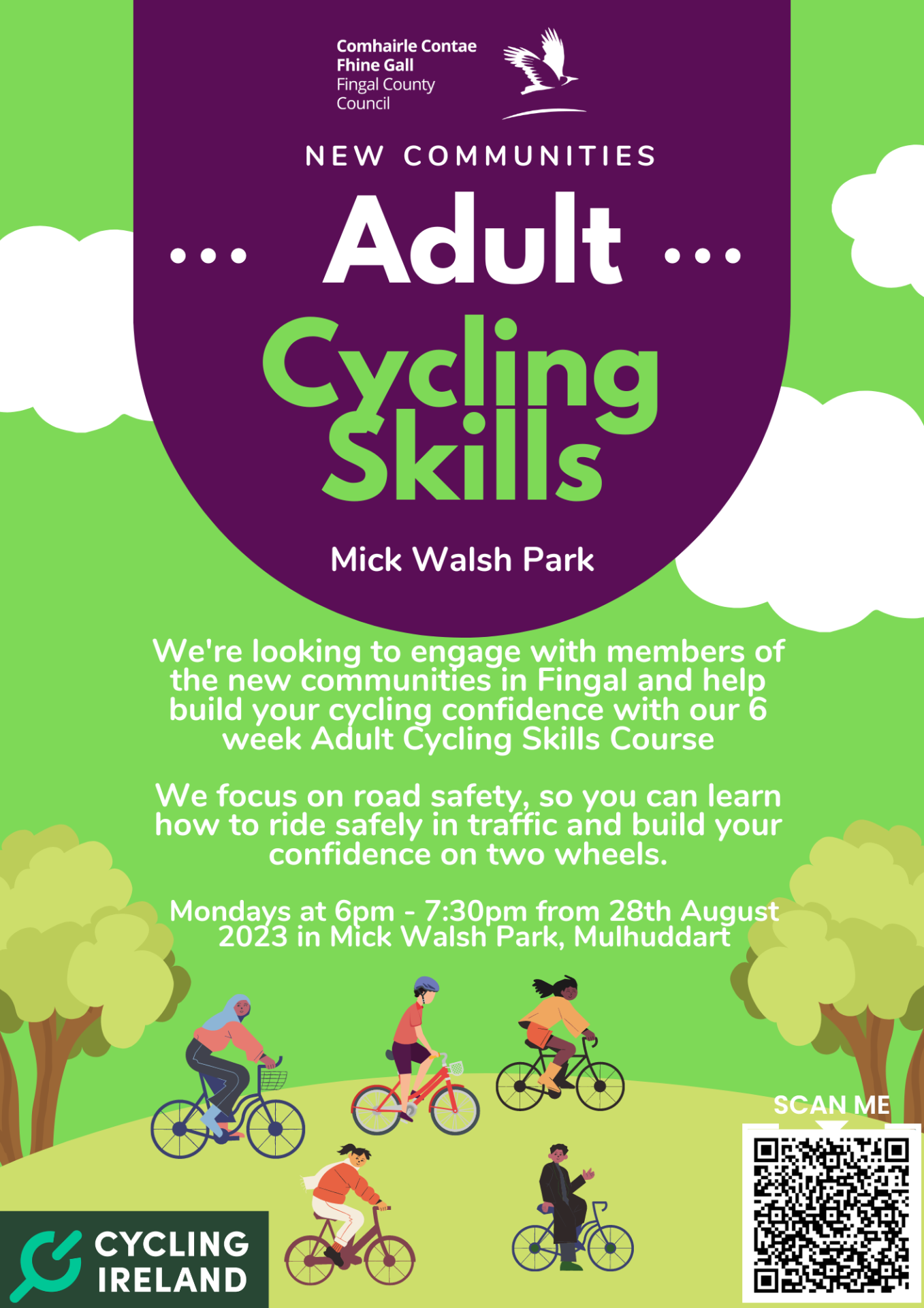 Would you like to refresh your cycling skills?
Fingal County Council's Active Travel section and Cycling Ireland are looking to engage with members of the new communities in Fingal and help build your confidence with their 6 week Adult Cycling Skills course. Are primarily looking to engage with members of the new communities in Fingal, but the Lessons are open to everyone over 18 who would like to get back on their bike. To run for 6 weeks and will take place Mondays evenings 6.00 to 7.30 pm from the 28th of August 2023 in Mick Walsh Park, Mulhuddart. Registration for this is via the online form which can be found here. For more information on the sessions contact .
Balbriggan Beach Festival 2023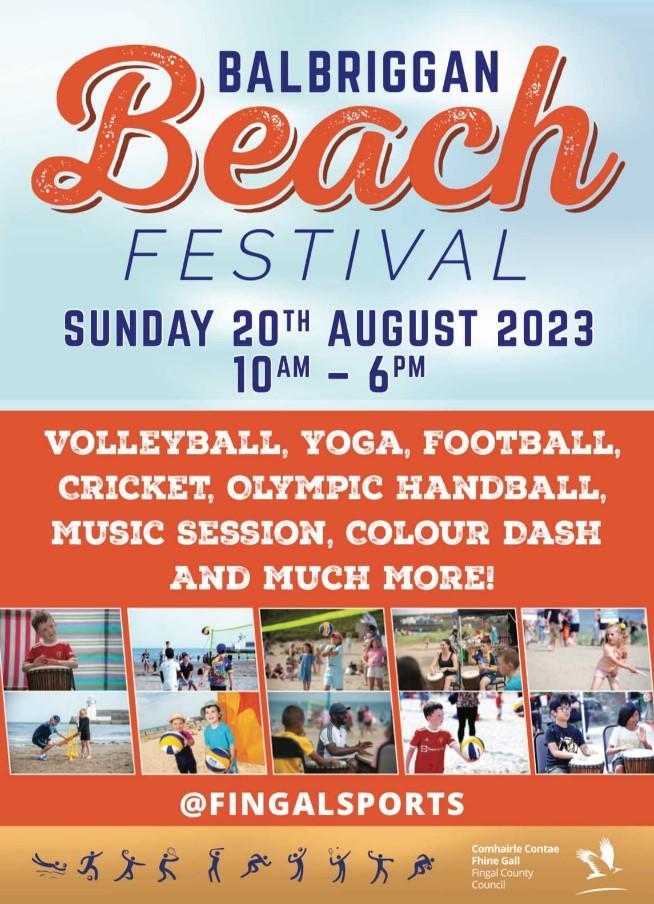 Fingal County Council's Balbriggan Beach Festival Returns For Its 3rd Year!
The eagerly awaited Balbriggan Beach Festival, organised by the Fingal Sports Office, is set to return for its 3rd consecutive year on Sunday, August 20th 2023 from 10:00 AM to 6:00 PM. .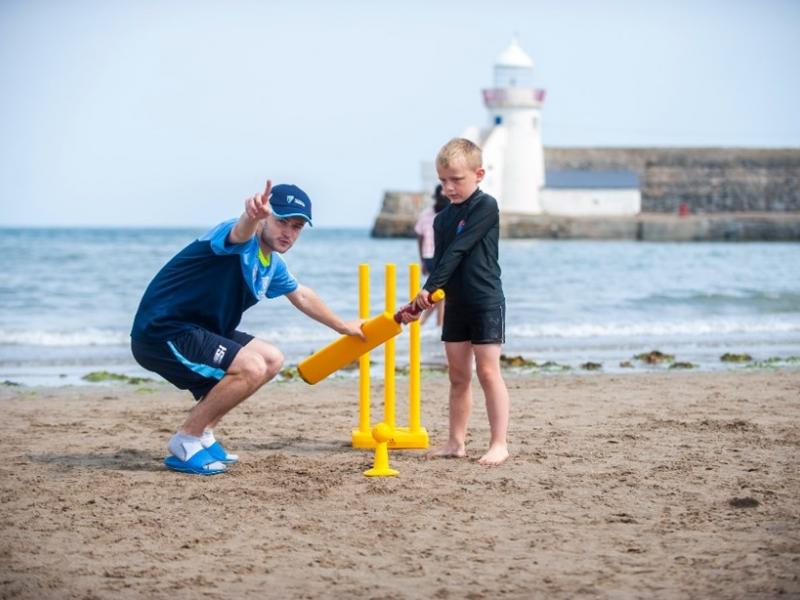 The eagerly awaited Balbriggan Beach Festival, organised by the Fingal Sports Office, is set to return for its 3rd consecutive year on Sunday, August 20th 2023 from 10:00 AM to 6:00 PM. This highly anticipated event aims to foster a stronger bond within the local community while showcasing the rich array of sports and talents available in the area. The festival will take place at the picturesque Balbriggan Beach, providing a perfect amalgamation of sports, sun, and family-friendly activities.
This year's Balbriggan Beach Festival promises to be an action-packed day, offering a diverse range of sports on display. Spectators and participants alike will have the opportunity to witness the skills and finesse of various local sports clubs in exciting showcases. The line-up includes thrilling volleyball demonstrations, Olympic handball, rugby, cricket, soccer, and GAA. The festival encourages active engagement and welcomes all to participate in "Come and Try" sessions for a hands-on experience of each sport.
The festivities extend beyond sports, with a special focus on family-oriented activities. Families can indulge in bonding experiences like family yoga, promoting wellness and relaxation amidst the beach setting. The Balbriggan Historical Society Tour will offer an enriching journey into the area's heritage, inviting visitors to experience the cultural richness of Balbriggan. As an added burst of fun and colour, the festival will feature a delightful Colour Dash, sure to be a hit among both the young and young-at-heart.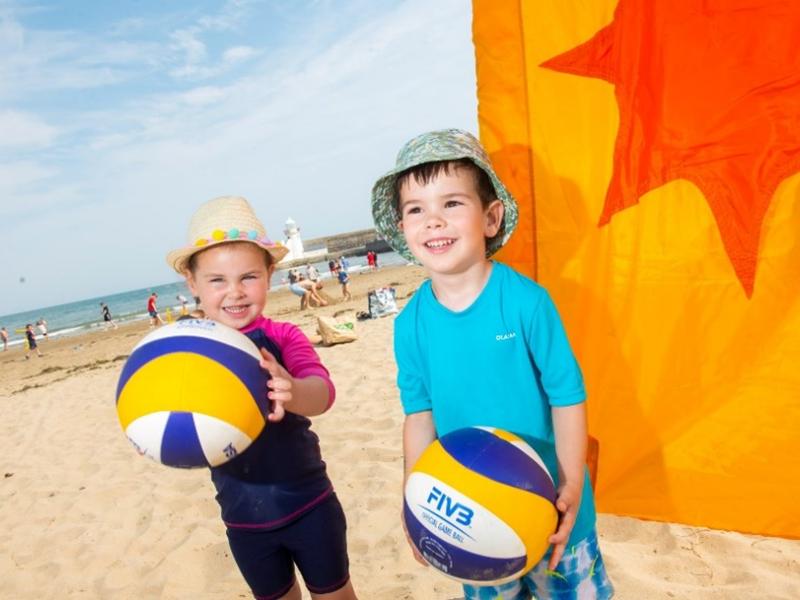 "We are thrilled to welcome back the Balbriggan Beach Festival for its third year," said AnnMarie Farrelly, Chief Executive of Fingal County Council. "The festival is a testament to the strong ties that unite our community through sportsmanship and camaraderie. It's a day of sports and a celebration of togetherness and fun-filled activities for families and friends."
The Balbriggan Beach Festival is open to all, free of charge, and promises to be a day of unforgettable experiences and cherished memories. The event is made possible with the support of the Fingal Sports Office and local sports clubs, whose dedication to promoting sports and community engagement is commendable.
For more information and updates about the Balbriggan Beach Festival, please visit Fingal Sports Office on social media for the event calendar.
Sports Capital Applications 2023
A reminder applications are open from 9am on Monday the 17th of July 2023 until 5pm on Friday the 8th of September 2023. The deadline for registration is 5pm on Friday the 25th of August. The portal can be found here: https://www.sportscapitalprogramme.ie/