Draft Fingal Heritage Plan 2024-2030 – we want your views!
Fingal County Council is preparing a new Heritage Plan for Fingal covering the period 2024 to 2030. Heritage in part of who we are. So have your say!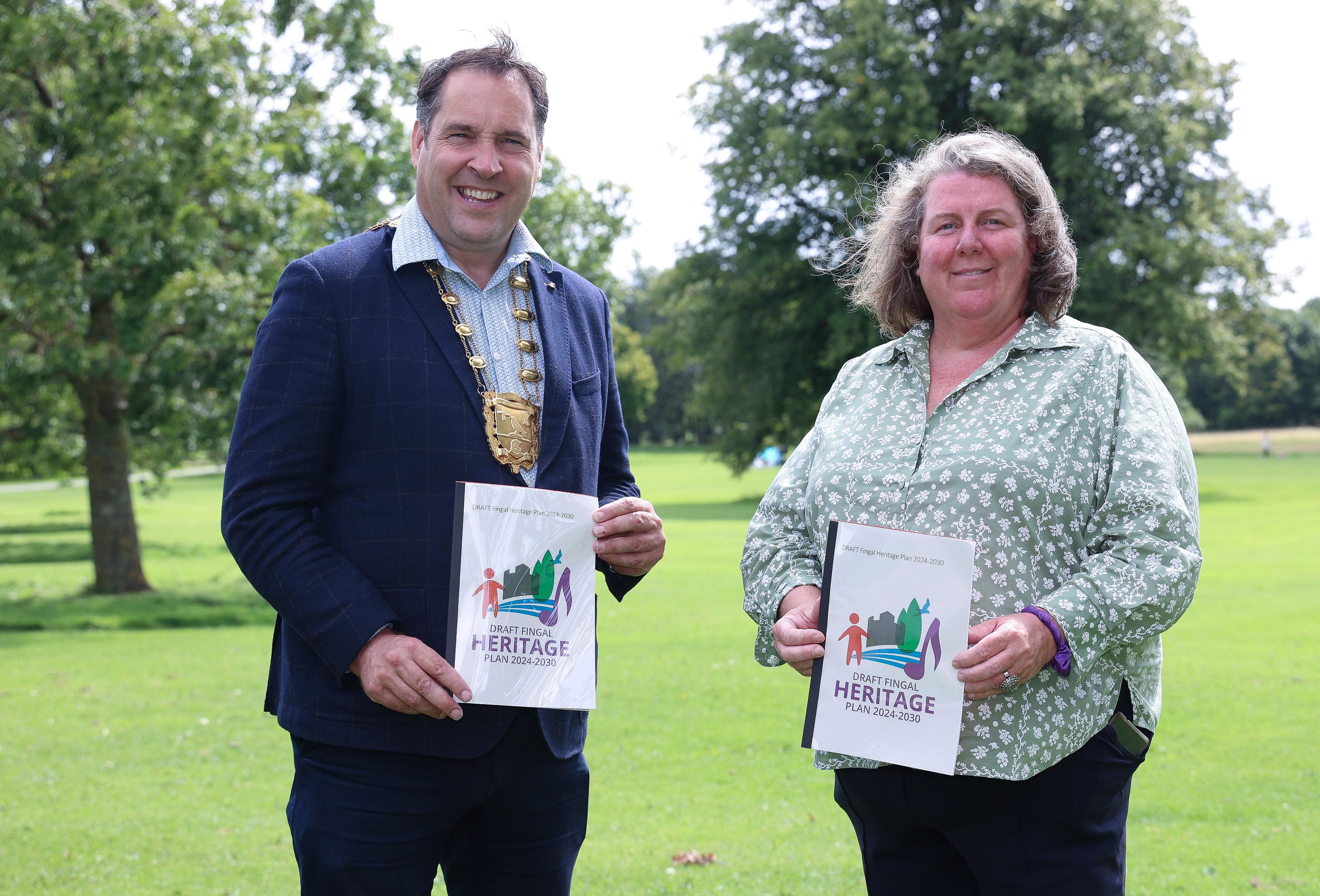 Deadline for submissions Wednesday, 04 October 2023
Fingal County Council is preparing a new Heritage Plan for Fingal covering the period 2024 to 2030. The Draft Fingal Heritage Plan looks at all types of heritage, how they interlink and connect and how we can best protect and access our heritage. The Plan sets out a vision and strategic objectives for our shared heritage. Sharing and celebrating our heritage in all its diversity promotes well-being and adds to a sense of belonging. Heritage in part of who we are. So have your say!
When you hear the word heritage what do you think of? Castles, churches, and old buildings? What about community identity and sense of place? In Fingal we are surrounded by heritage. The landscape, geology, distinctive coastline, islands and our natural heritage. Our agricultural and horticultural heritage- from ancient crops to iron gates. Traces of previous generations reflected in our archaeological sites and monuments, historic houses and demesnes, historic gardens, thatch cottages, streets and villages. Industrial heritage in our railways, historic bridges, and canals. Maritime heritage in our ports, harbours and shipwrecks. Our use of traditional skills, language, folklore, and music.
Pre-Draft consultation took place between 5th April and 19th May 2023 and included in-person drop-in sessions, stakeholder workshops and an online survey, from which a total of 266 responses were received. The information gathered during the pre-draft consultation process contributed to the development of a Draft Heritage Plan for Fingal and assisted in prioritising areas for heritage action up to 2030.
We want to hear the views of organisations and individuals with an interest in our heritage in relation to the Draft Fingal Heritage Plan.
You can view or download the Draft Fingal Heritage Plan and the Report on the Pre-Draft Consultation on https://www.fingal.ie/FingalHeritagePlan2024-2030 and a copy of the Draft Fingal Heritage Plan is also available for consultation at Council offices in Swords and Blanchardstown. An online webinar will take place on the 27th September 2023 and full details will be available soon.
Submissions and Observations can be made in respect of the Draft Fingal Heritage Plan from Wednesday the 23rd August to Wednesday the 4th October 2023 (inclusive).
Submissions/Observations can be made as follows:
Online at https://consult.fingal.ie OR
In writing to:
Heritage Officer, Planning and Strategic Infrastructure Department, Fingal County Council, County Hall, Main St., Swords, Co. Dublin, K67X8Y2.
Please make your submission by one medium only i.e. in hard copy or online. DEADLINE FOR SUBMISSIONS: 23:59hrs, Wednesday, 04 October 2023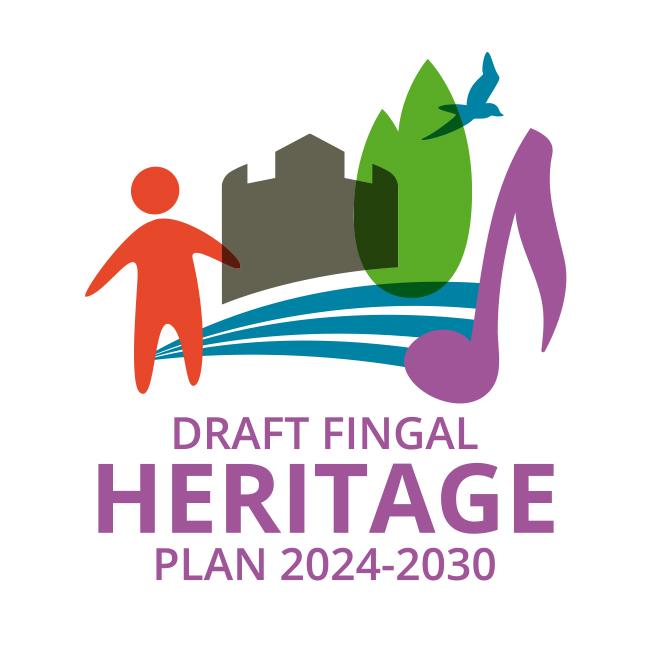 Blood donation clinic Ongar Community Centre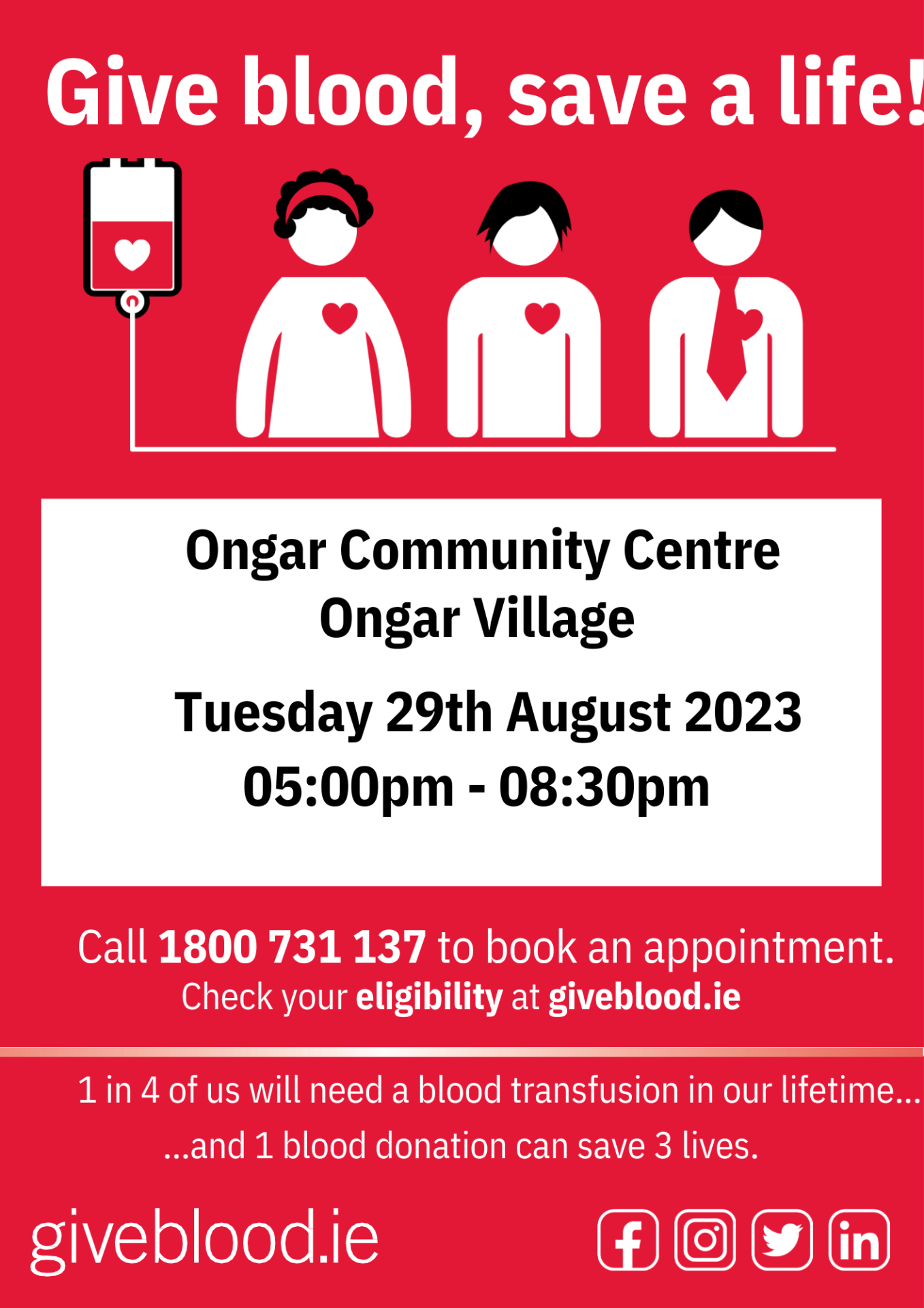 Give Blood, save a life!
Ongar Community Centre are hosting a blood donation clinic on Tuesday the 29th of August 2023 from 5.00 to 8.30pm. Call 1800 731 137 to book an appointment and check your eligibility at giveblood.ie.
Mountview Fortlawn Campus Ladies Kickboxing and other class availability.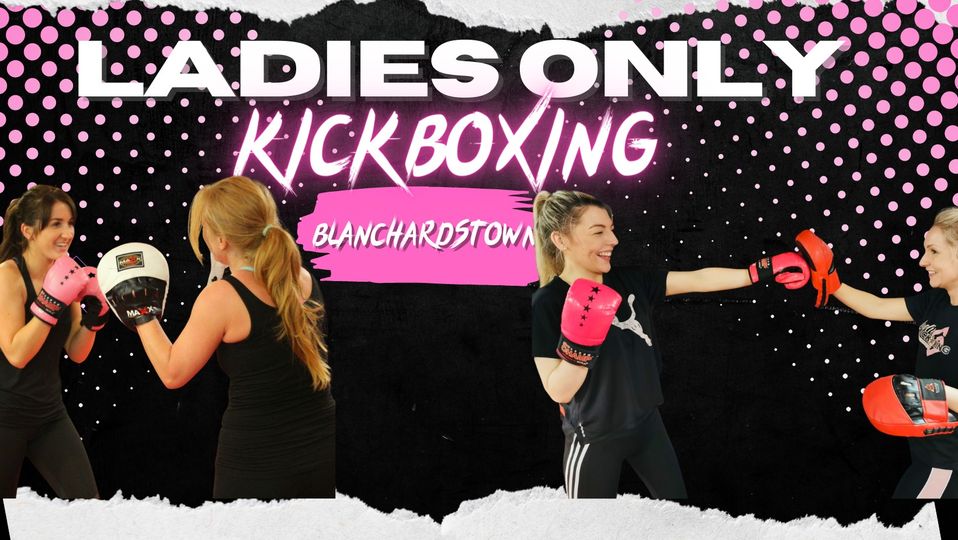 Mountview Fortlawn Campus's 'Savage Ladies Kickboxing' classes are starting Tuesday the 29thof August from 6.00- 7.00pm.
Our community of ladies continues to grow and grow and the campus always welcome new beginners into the classes as anyone can jump in at any time. FREE lesson to see what our class is all about, don't delay in signing up – you will quickly make friends within the group.
Come join this high energy, fun packed class and see what you are missing out on!
Other class availability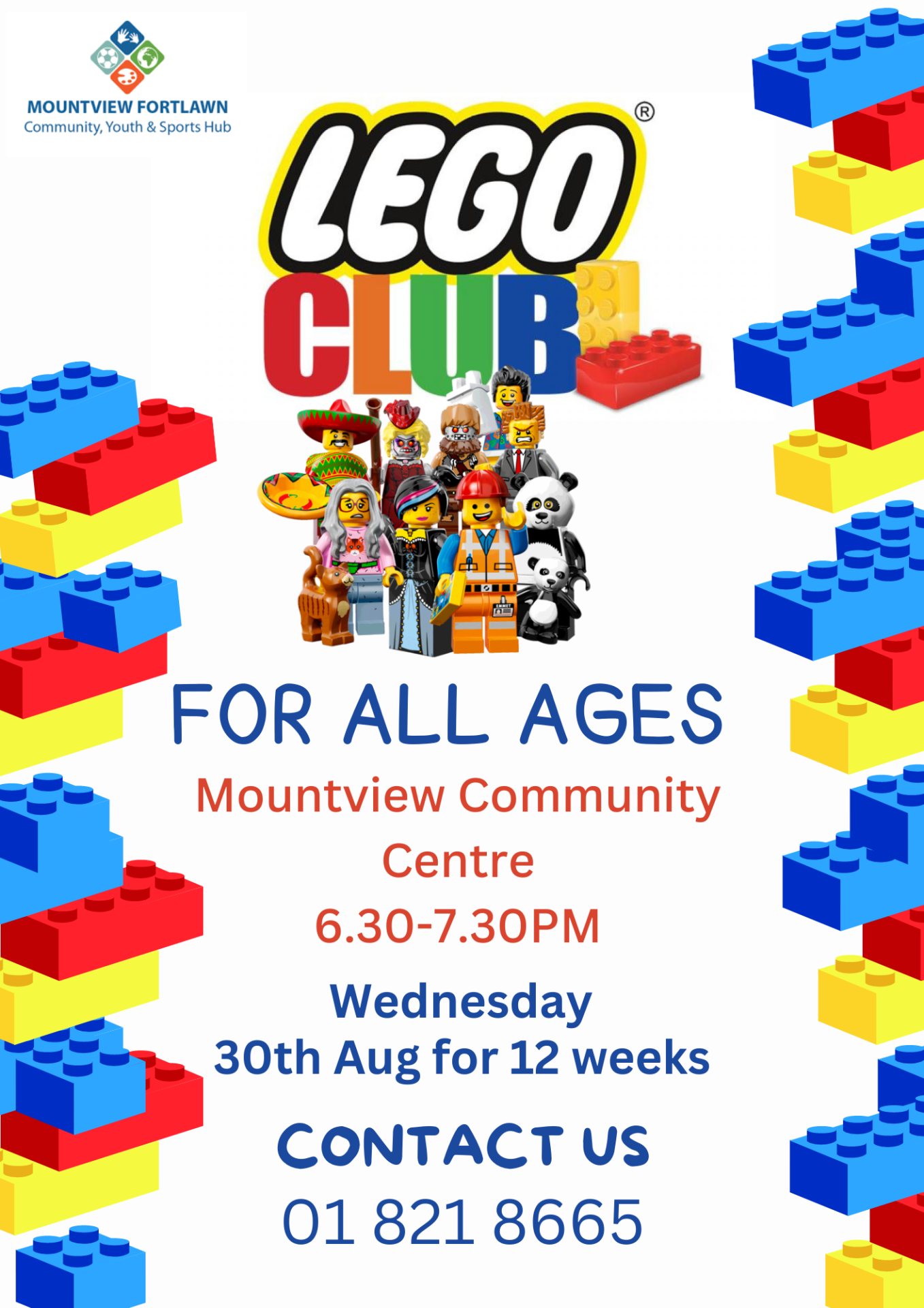 Kangoo Dance:
Kangoo Dance has got a great positive response from people. There are still places available. So come and be part of this new exciting fitness craze that everybody is talking about!
Lego Club:
Lego Club is happening on Wednesday the 30th of August. There's still time to register. So drop into the centre and fill out a registration form and take part in a fun creative environment.
If you are interested in any of the above classes above contact Mountview Centre on 01 821 8665
Positive Ageing Week Funding 2023
Positive Ageing Week will take place from the 1st to the 7th of October 2023. The theme this year is "Challenging Ageism – Reframing How We Think, Feel and Act towards ageing and older persons"
Age Friendly Fingal have agreed to provide some financial support to groups who may wish to organise an activity or event during Positive Age Week with the aim of challenging ageism. There is limited funding and the amount awarded will depend on the number of applications but will not exceed €250.
If you wish to apply for funding, please forward the below details to and will be forwarded to the Age Friendly Programme Manager for consideration.
Name of Group/centre
Event Title/Details of the Event
Date/Time/Venue
Number of Participants
Open/Closed Event (i.e. members only).
Costs
The Closing Date is Friday the 8th September 2023
If successful:
Event details will be included in Fingal's Positive Ageing Week Programme
Bank account details will be required.
Age Friendly Fingal must be acknowledged on all publicity for the event.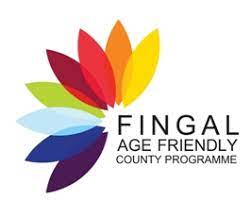 'Time Out for Me' Castleknock Community Centre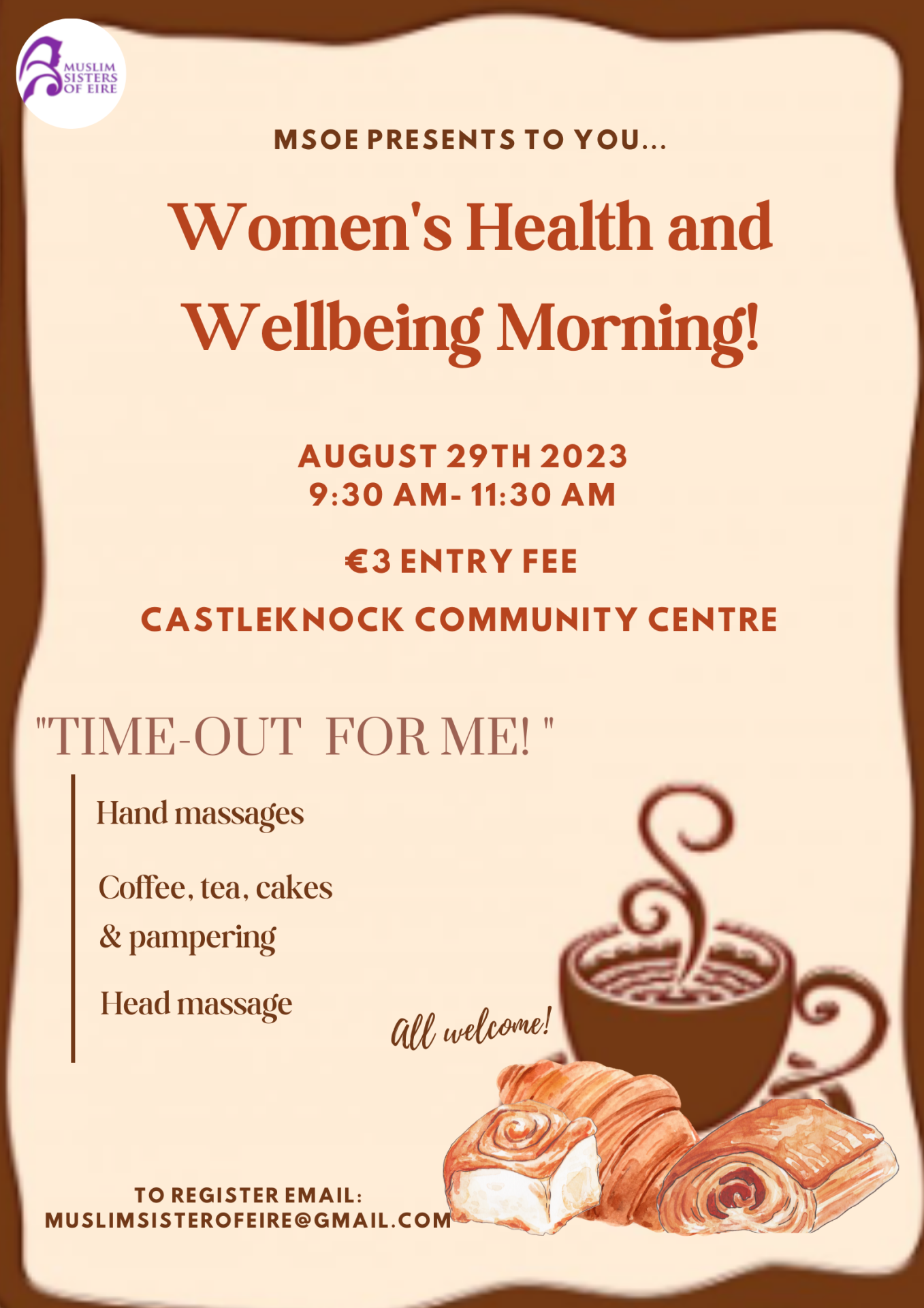 Time out for Me!
Muslim Sisters of Eire are running a Women's Health and Wellbeing morning on Tuesday the 29th of August from 9.30am to 12.30 pm in Castleknock Community Centre. All pampering activities in the poster above with a €3 entry fee on the day. To register email , with all welcome to attend.
AED devices Fingal County Council supported Community Facilities
100% target reached for AEDs in FCC supported community facilities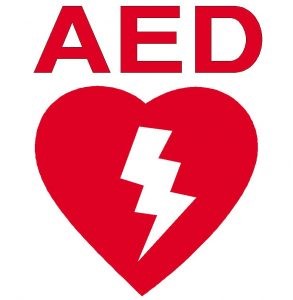 We are delighted to confirm that we have finally reached out target to provide an automated external defibrillator in each of our FCC supported community facilities.  The AED is used to help those experiencing sudden cardiac arrest. It is a sophisticated yet easy to use medical device that can analyse the hearts rhythm and if necessary, deliver an electrical shock, or defibrillation to help the hear re-establish an effective rhythm.  This has been a work in progress for the past three years and we are delighted to have reached out goal. We are also rolling out Cardiac First Response training at all sites to ensure that at leave 25% of the staff are adequately trained. Our plan is to ensure that all staff employed in our community centres will be proficient in the use of the AED equipment in 2024.  We have had several first aid emergency instances in our centres where staff have had to deal with emergency situations. Thankfully due to the high level of training provided they were able to manage the emergency until the arrival of the emergency services. This project will further support our commitment to making the difference and possibly saving lives. 
Howth Maritime and Seafood festival 2023
The much-anticipated Howth Maritime and Seafood Festival is back, promising another unforgettable weekend of entertainment, delicious cuisine, and the very best of what Howth has to offer.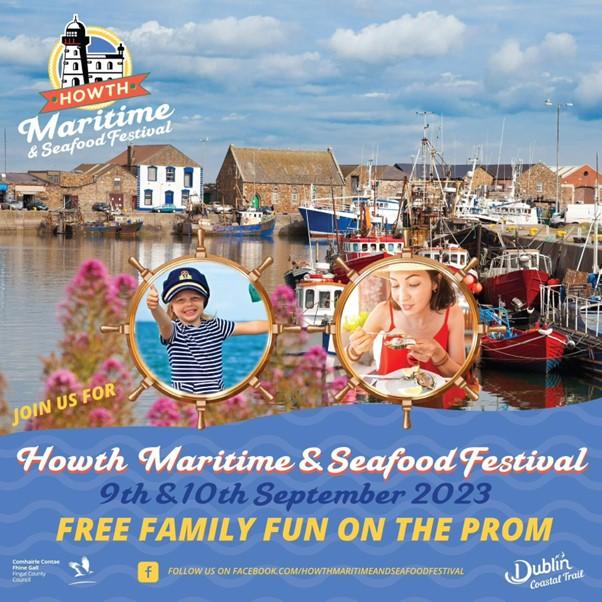 The two-day celebration is set to take place along the seafront promenade on 9th – 10th of September 2023. Running from noon to 6pm each day, visitors will get to indulge in a range of activities that celebrate the rich maritime history and vibrant culture of one of Ireland's most picturesque coastal villages.
As expected, the delicious food on offer is the major drawcard of the festival, with local pubs and restaurants displaying a mouth-watering array of seafood dishes that showcase the area's coastal bounty along with the stunning waterfront views. There will also be live music, a circus tent with aerial acts, the Strictly Come Howth dancing competition, vintage games and inflatables for all ages to enjoy across the weekend.
The annual event is delivered in partnership with Howth Tourism, an organisation dedicated to promoting the area's attractions and enhancing the visitor experience. Fully guided tours and experiences are on offer along with self-guided walks and trails, giving all who visit Howth plenty things to see and do.
The Mayor of Fingal, Cllr. Adrian Henchy said: "This is an event that celebrates Fingal's rich maritime heritage and gives visitors a chance to enjoy some of the finest seafood going. I encourage everyone to come and join in festivities over the weekend and to make the most of what our region has to offer."
Adding to the excitement of the festival, the Howth Yacht Club will be hosting the ICRA & J24 National Championships 2023. This prestigious event will see over 100 boats and some 1,000 competitors battling it out on the water between Ireland's Eye and Lambay Island off the Fingal coastline.
With limited parking available, the best way for visitors to join the festivities is via public transport. If possible take the train out, particularly as the Howth DART station is in the heart of the event. The 63 and H3 buses will also bring you to the epicentre of the festival!
For more information and updates follow: @HowthMaritime on Twitter & @howthmaritimeandseafoodfestival on Facebook.
Community Choir project – Dublin 15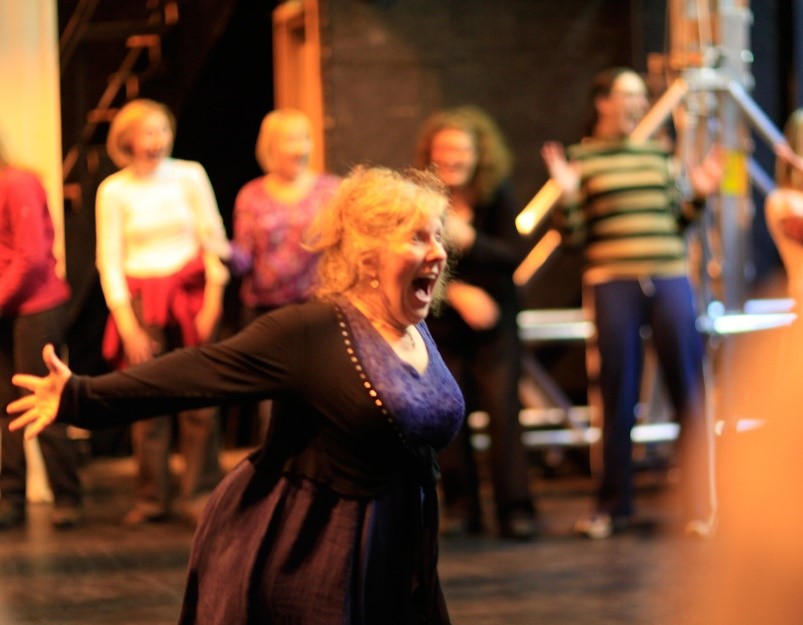 Five Community Facilities have embarked on a collaboration between the Community Development Office and Draiocht. This pilot project will see community choirs set up across five community centres for the last quarter of 2023. Draoicht have sourced a Choir Mater Debra Salem who will provide guidance and oversee the establishment of the community choirs. There is no audition as everyone is welcome. The main purpose is to bring people together to have fun through singing. The choirs will take place at :
Parslickstown House
Mountview Youth and Community Centre
Huntstown Community Centre
Castleknock Community Centre
Ongar Community Centre
This initiative will provide new opportunities for those not normally engaged in community facilities to get involved. It is hoped that by the end of the project one overall choir will be established for Dublin 15. The Community Office will then explore supporting the choir under the One Town One Voice Project. The pilot project will commence on the 13th of October and will run through to the 3rd of December 2023.