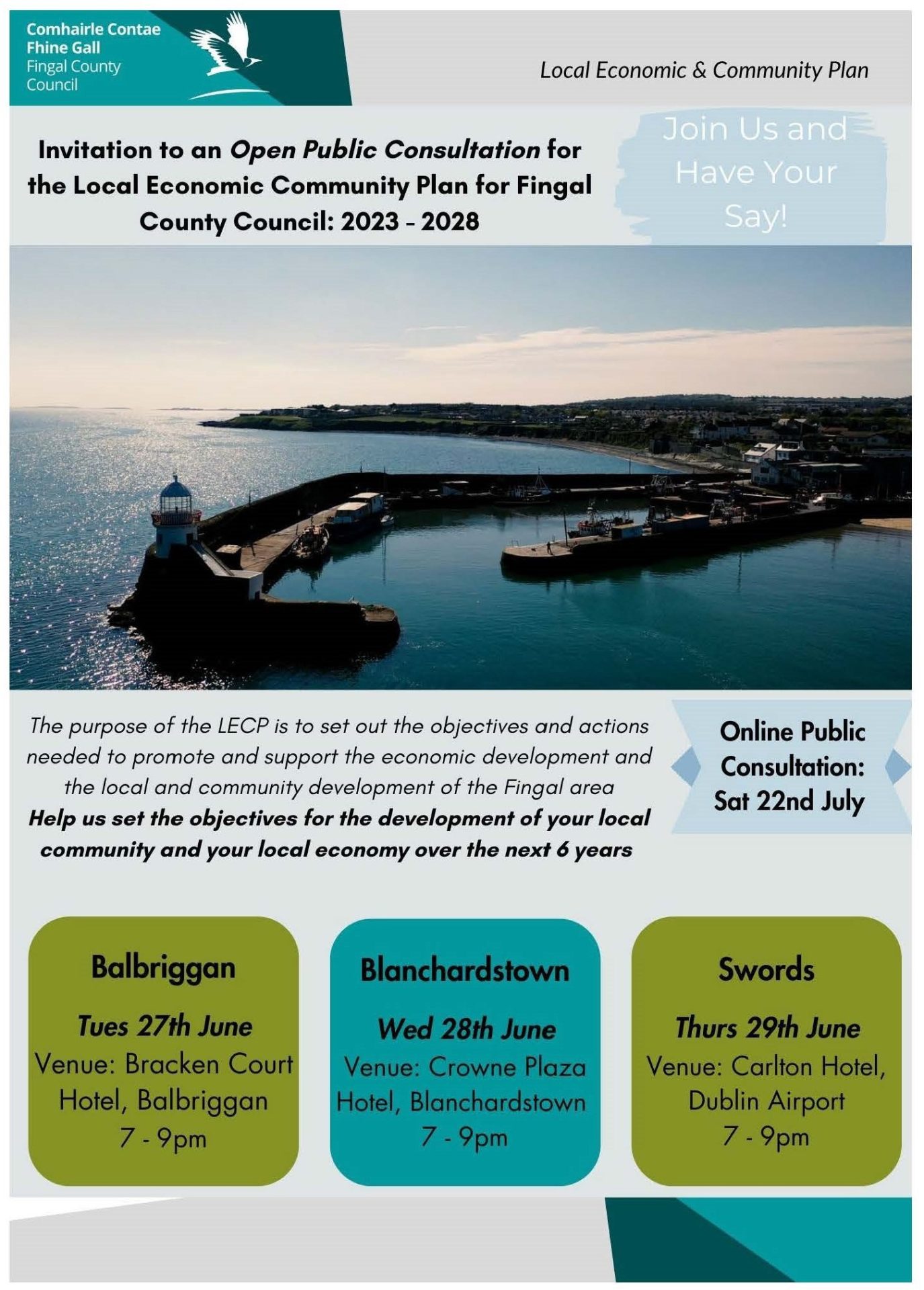 We want your input into Fingal's Local Economic and Community Plan (LECP) 2023 – 2028. How can Fingal grow sustainably and inclusively and address the challenges we face? The LECP will shape the development of Fingal over the next six years. We want to make Fingal a vibrant, sustainable, progressive and climate resilient County, underpinned by inclusive, healthy, empowered communities and a dynamic economy. Let's plan together to make Fingal even better. Come along and 'Have Your Say' at one of our in-person engagement events:
Tuesday 27th June – Bracken Court Hotel, Balbriggan 7pm – 9pm
Wednesday 28th June – Crowne Plaza Hotel, Blanchardstown 7pm – 9pm
Thursday 29th June – Carlton Hotel, Dublin Airport 7pm – 9pm
Lusk Community Biodiversity event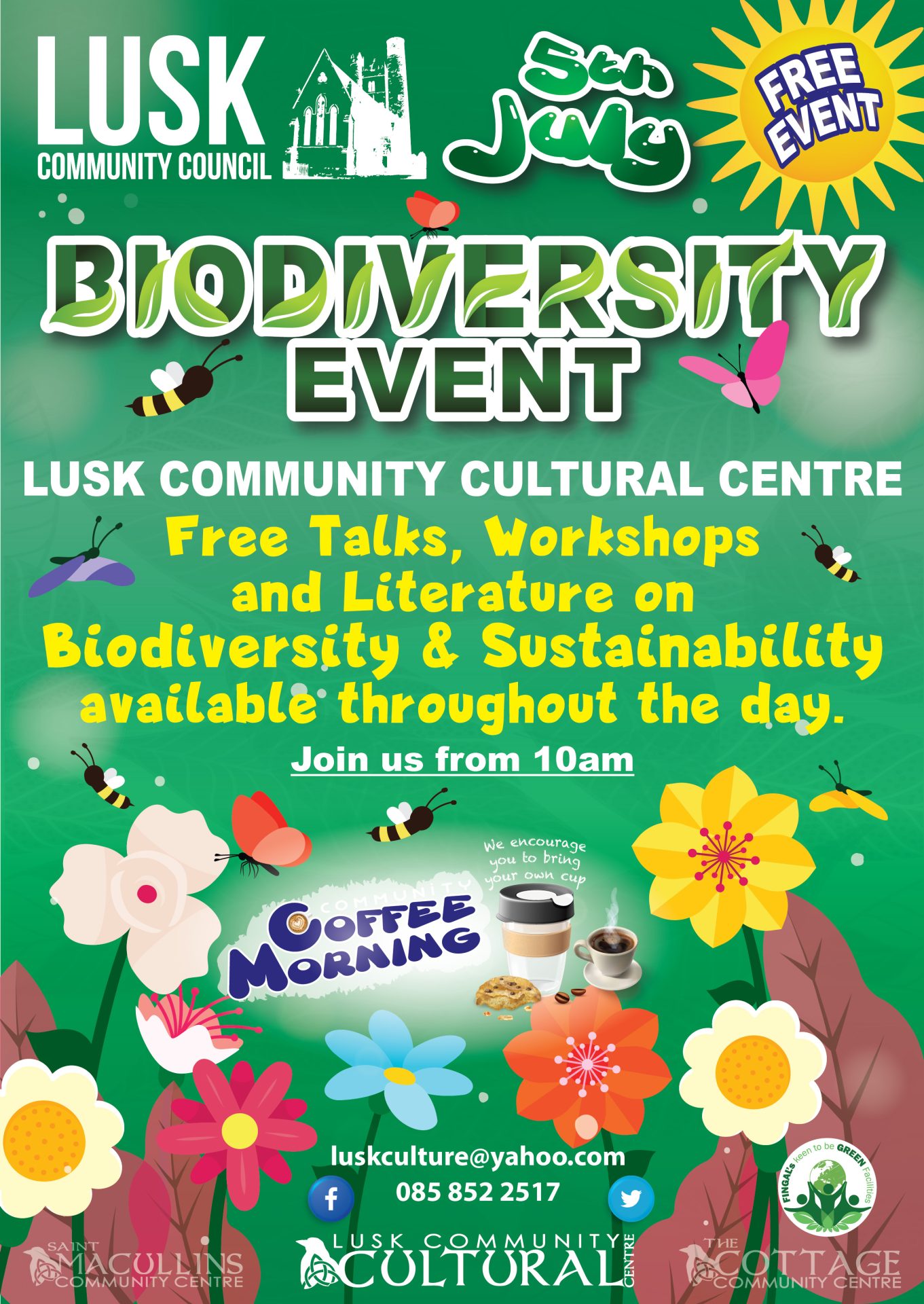 Lusk Community Council and Lusk Community Cultural Centre would like to welcome all on Wednesday July the 5th at 10.00am to their free Biodiversity Event. Running throughout the day learn how to support biodiversity with free talks, supplies to take home plus fun activities for the children. Contact 085 8522517 or email for more information.
Take me out to the softball game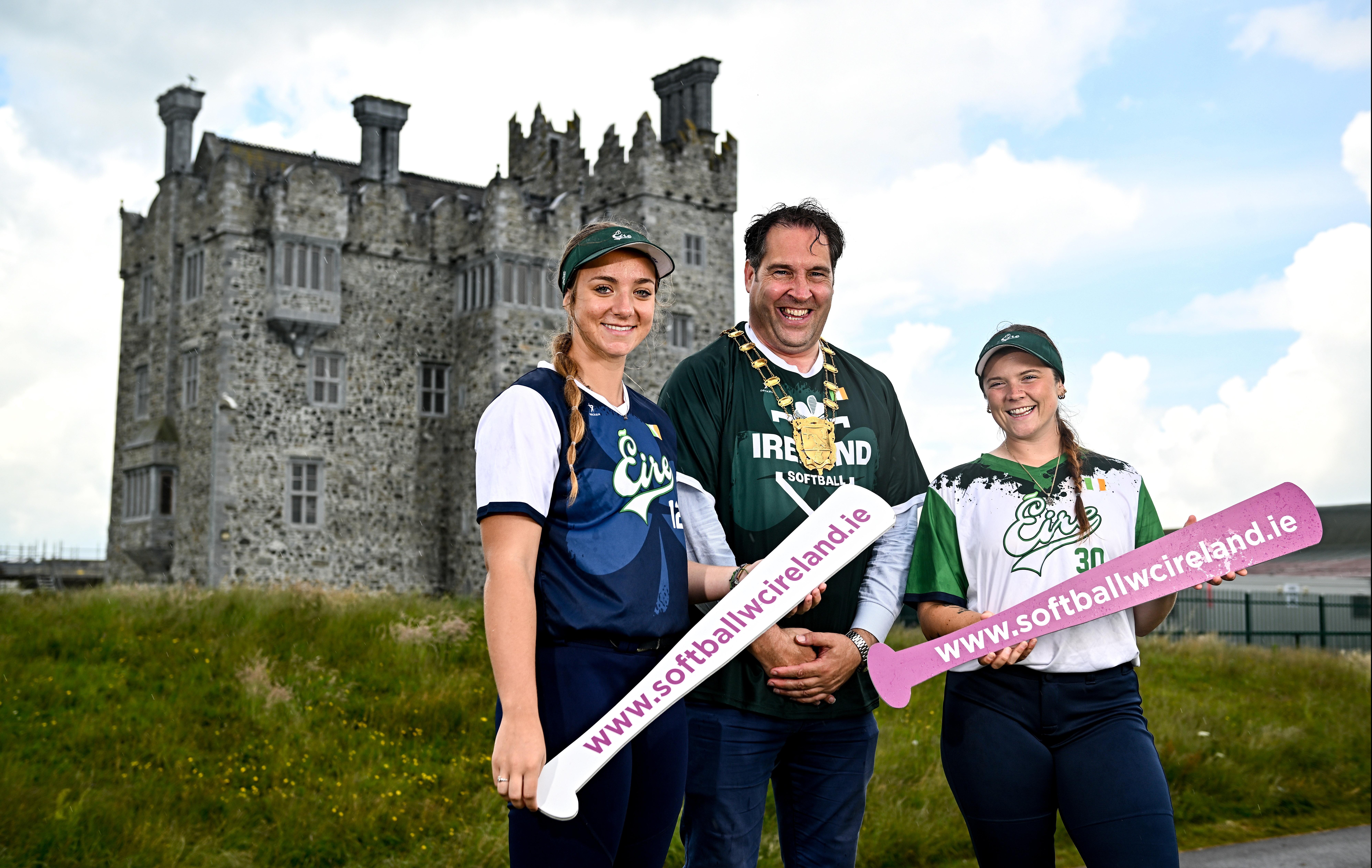 Softball Ireland and Fingal County Council have officially launched the Women's Softball World Cup Group A, which will be held in Bremore Castle, Balbriggan from July 11th to 15th 2023. Ireland's national women's softball team will be joined in Group A by the United States, Great Britain, Australia, Botswana and Chinese Taipei, with some of the biggest names in the sport descending on Fingal to take part in the competition. Tickets start from €15 and can be found on softballwcireland.ie
Mayor of Fingal, Cllr Adrian Henchy was on hand to officially launch Ireland's hosting of the Women's Softball World Cup Group A at Bremore Castle, Balbriggan. On the field, Great Britain and Australia will get the event underway from 11am on Tuesday July 11th, followed by the United States v Chinese Taipei from 2pm, before the hosts take on Botswana from 6.30pm.
The family-friendly event will take the form of different themes, including an LGBTQ+ diversity and inclusivity celebration on Wednesday July 12th, a celebration of Balbriggan on Thursday July 13th, and a US-style 'Friday Night Lights' theme on the penultimate evening of the Group Stage. The carnival atmosphere generated at the unique event makes it an ideal activity for the school holidays.
Each nation will play each other once in the hope of taking their place in the final on Saturday July 15th. The winners of this tie will take their place in the World Cup Final Stage in Italy in 2024, while the losers will play off against the third-place nation for the right to join them. Spain and Italy will host Groups B and C respectively, later in July.
Mayor of Fingal, Cllr Adrian Henchy said: "As a strong supporter of women's sports, I am thrilled to launch Ireland's role as a co-host of the Women's Softball World Cup. It is an incredible opportunity for Fingal to showcase our warm hospitality and love for sports. I encourage everyone to come and experience this unique event in Balbriggan, filled with memorable moments and a festival atmosphere."
Chief Executive of Fingal County Council, AnnMarie Farrelly said: "The Women's Softball World Cup is a fantastic occasion for Fingal, and we are proud to be part of it. We look forward to welcoming the teams from around the world to Ireland's youngest town and will be creating a family-friendly event that celebrates diversity, community spirit and the highest levels of sporting talent."
Ireland Head Coach, Dr Melanie Cunningham, commented on today's launch: "I'm delighted about the launch of the Women's Softball World Cup Group Stage A taking place here in Dublin. Not only do Team Ireland have a chance at reaching the finals of the World Cup but they finally get to play in front of a home crowd and leave a lasting legacy, in the wonderful purpose-built softball field, kindly provided by Fingal County Council."
The hosting of a sporting World Cup in Ireland doesn't come around every year, making it an unmissable event, with memories that are sure to last a lifetime!
Tickets for the Women's Softball World Cup group stage are available now and can be found via this link. Day passes are €15, weekly passes are €60 and a weekly family pass (2 Adult & 2 Children) is €145. For more information and for tickets check out our website softballwcireland.ie or tickets.ie
Diswellstown CRC Summer camp 2023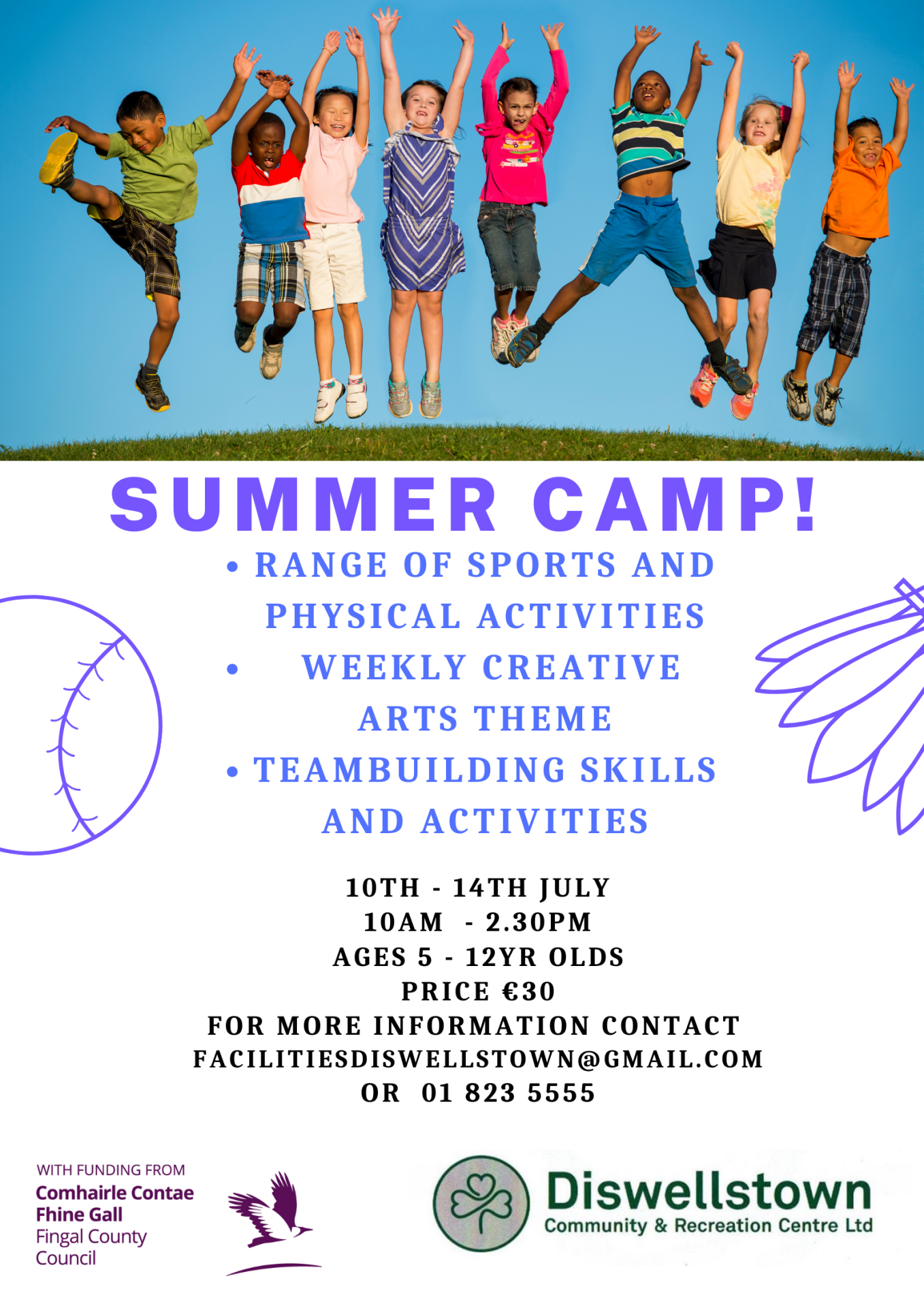 Diswellstown Community and Recreation Centre Ltd are launching their Summer camp for 2023. Will take place from the 10th to the 14th of July @ 10.00am – 2.30pm for children aged 5-12 years old, priced at €30. For more information contact or call 01 823 555.