Community Integration Fund 2023
The purpose of the Communities Integration Fund 2023 is to support communities across Ireland to play a greater role in promoting the integration of migrants. The form must be submitted by 12pm on Wednesday 15 March 2023.
A total of €500,000 will be made available in 2023 to local community based organisations to carry out integration projects in their local area. Organisations eligible to apply include local community groups, sports clubs, faith-based groups, arts groups, cultural organisations and schools. Applicant organisations must operate on a not-for-profit basis.

This funding can be used for both once-off initiatives and short to medium term projects. Projects should take an inclusive approach, aiming to bring migrants and host communities together.
Find more information and apply here.
Cultural Awareness Masterclass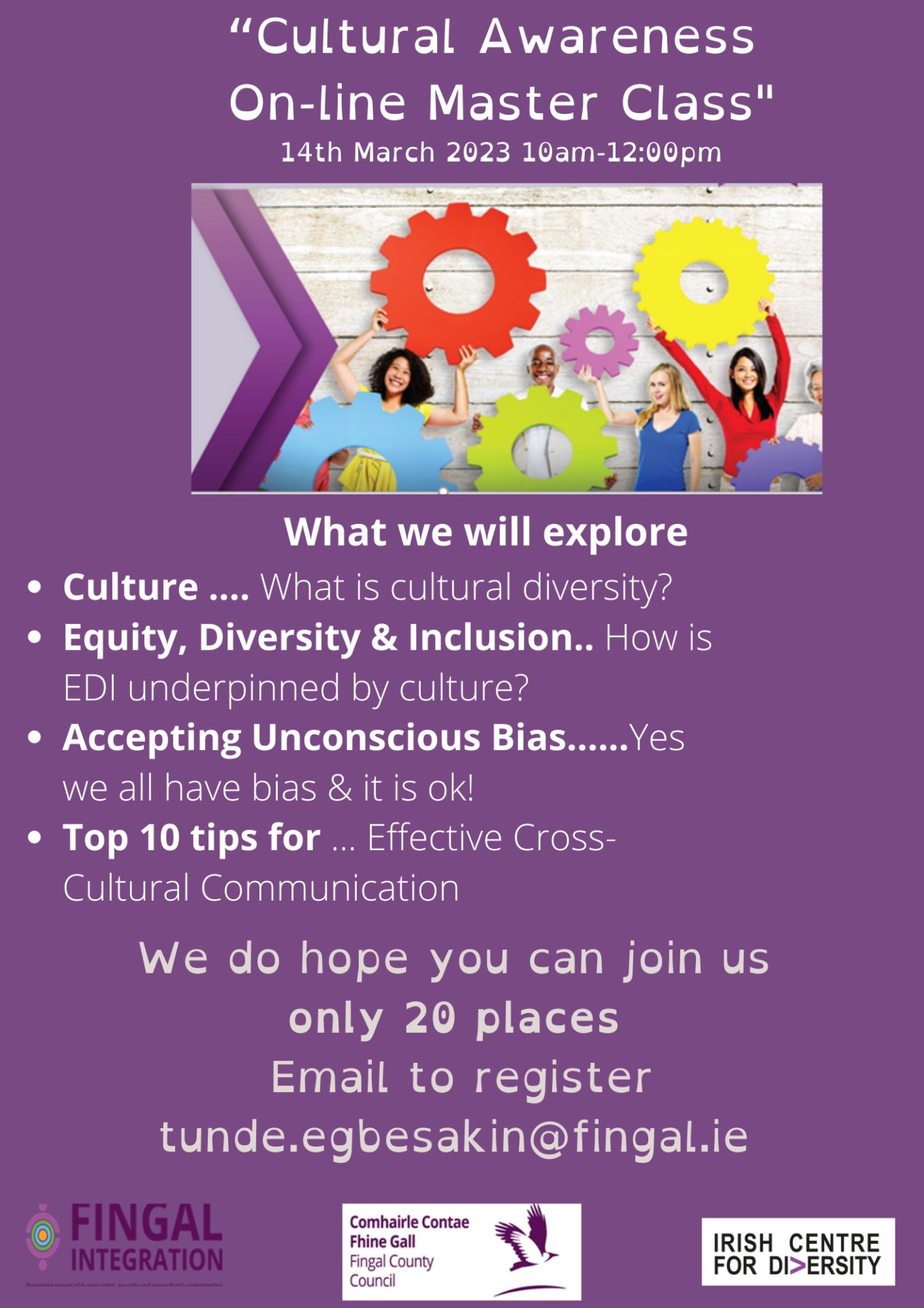 Fingal's Integration Office are delighted to bring you an exciting and informative 2-hour Cultural Awareness Masterclass on the 14th of March 10 am- 12 noon via zoom.
This workshop will explore what is culture, equality, diversity, and inclusion, accepting unconscious bias, and provide ten top tips for cross-cultural communication, there will be an opportunity to discuss and work through sample situations together in groups and get feedback from Liza-Joe Gee Consultant to the Irish Diversity Institute and facilitator for this masterclass.
Unfortunately, there are only 20 places and these are filling up fast if you want to register or need to know more please email as soon as possible. Zoom links will be sent prior to Masterclass.
Blakestown International Women's Day Coffee Morning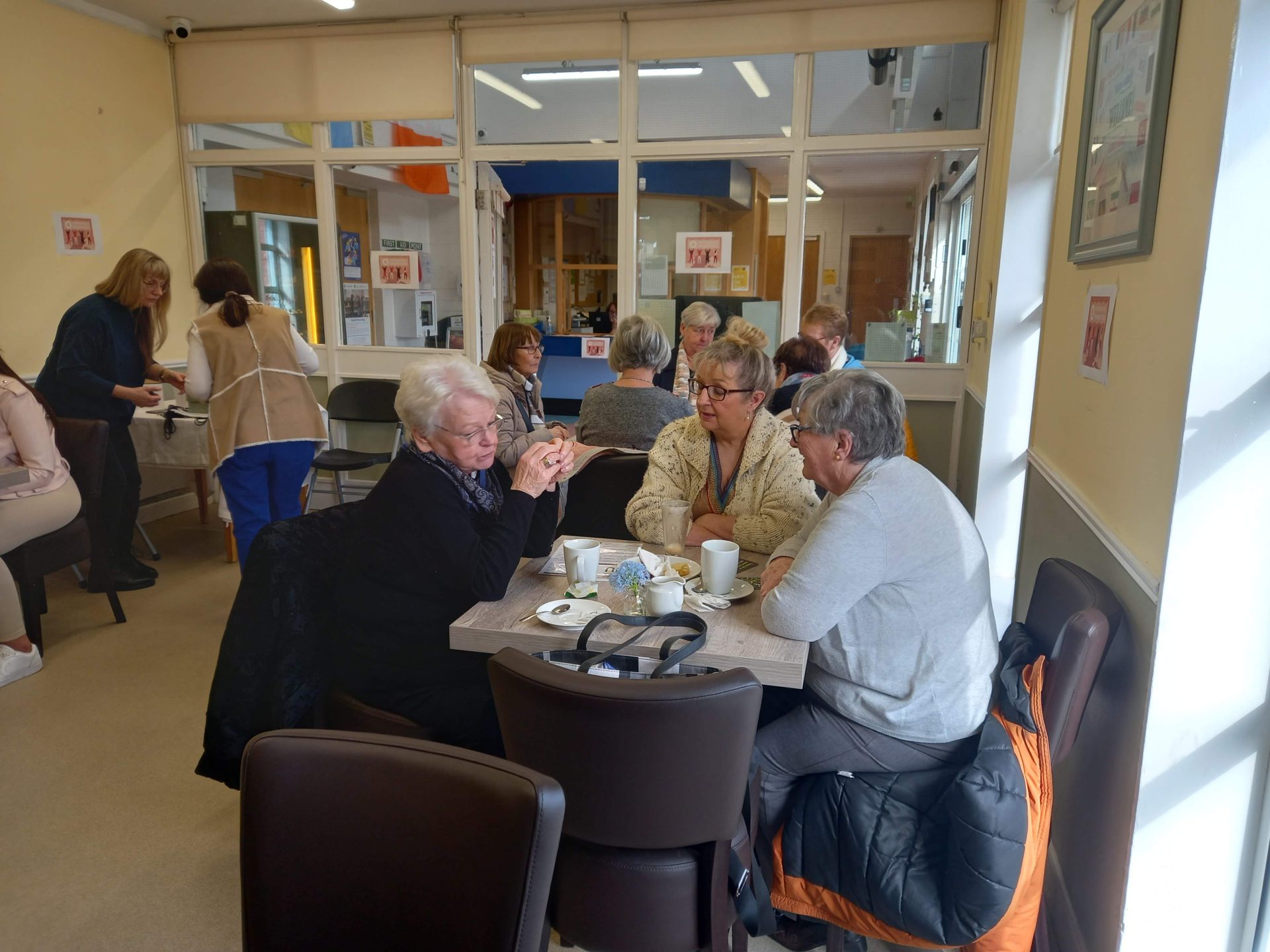 Blakestown Community Centre were delighted to host a Coffee Morning in the Café for local community ladies to celebrate International Women's Day for those who do so much in our communities. Over 30 ladies attended the event for chat and conversation and the Café provided some lovely made-onsite scones and coffee slices. Some nice goodies were supplied by Specsavers Blanchardstown and Touchstone Pharmacy in Mulhuddart for the ladies to take with them.
Neurodiversity Awareness Workshops