Shine a Light in Millennium Park
Fingal County Council are proud to bring Shine A Light for Women to Dublin 15 this International Women's Day, March 8th 2023. This is the second year of this initiative, which sees our Sports Office joining together with the Community Office in delivering this important awareness event. The theme of this year's International Women's Day is 'Embracing Equity.'
The Community and Sports Office are committed to supporting the social inclusion of women and encourage them to participate and raise awareness of issues that affect their lives. Being included, and belonging, feels good. When we embrace equity, we embrace diversity, and we embrace inclusion. Clonee Women's Shed is an example of inclusion in action at a local level. This event will officially launch this first women's shed in Dublin 15 which provides a space for women to meet and support each other through various ages and stages in life.
So come and join us as we raise awareness of embracing equity in our own local communities and we light the way for women by 'Shining a Light' this International Women's Day.
Full event programme:
5.15pm: Mind Body Movement Class
5.45pm: Launch of first Women's Shed in Dublin 15
6pm: Short lap of Millennium Park
Meeting point: Playground, Millennium Park, Blanchardstown, Dublin 15
Remember to dress for the outdoors and wear appropriate footwear.
To register for this event, please click here or call: 01 890 5000
International Women's Day events in Fingal
A total of 13 International Women's Day events will be held in Fingal community centres this year. The events range from exercise classes and yoga to talks, information sessions and coffee mornings.
Please see a selection of posters below, and check in with your local community centre to see what is taking place this International Women's Day.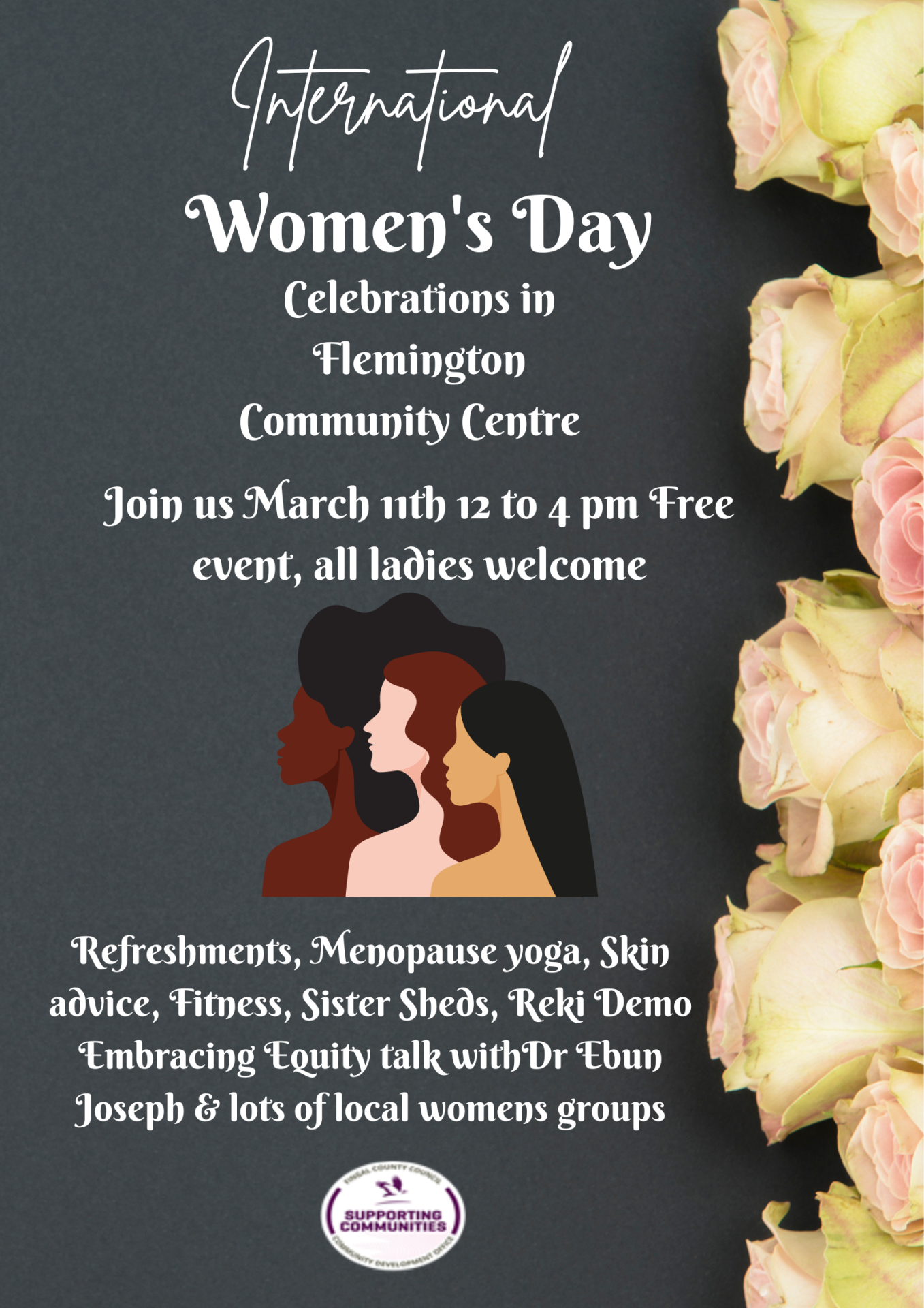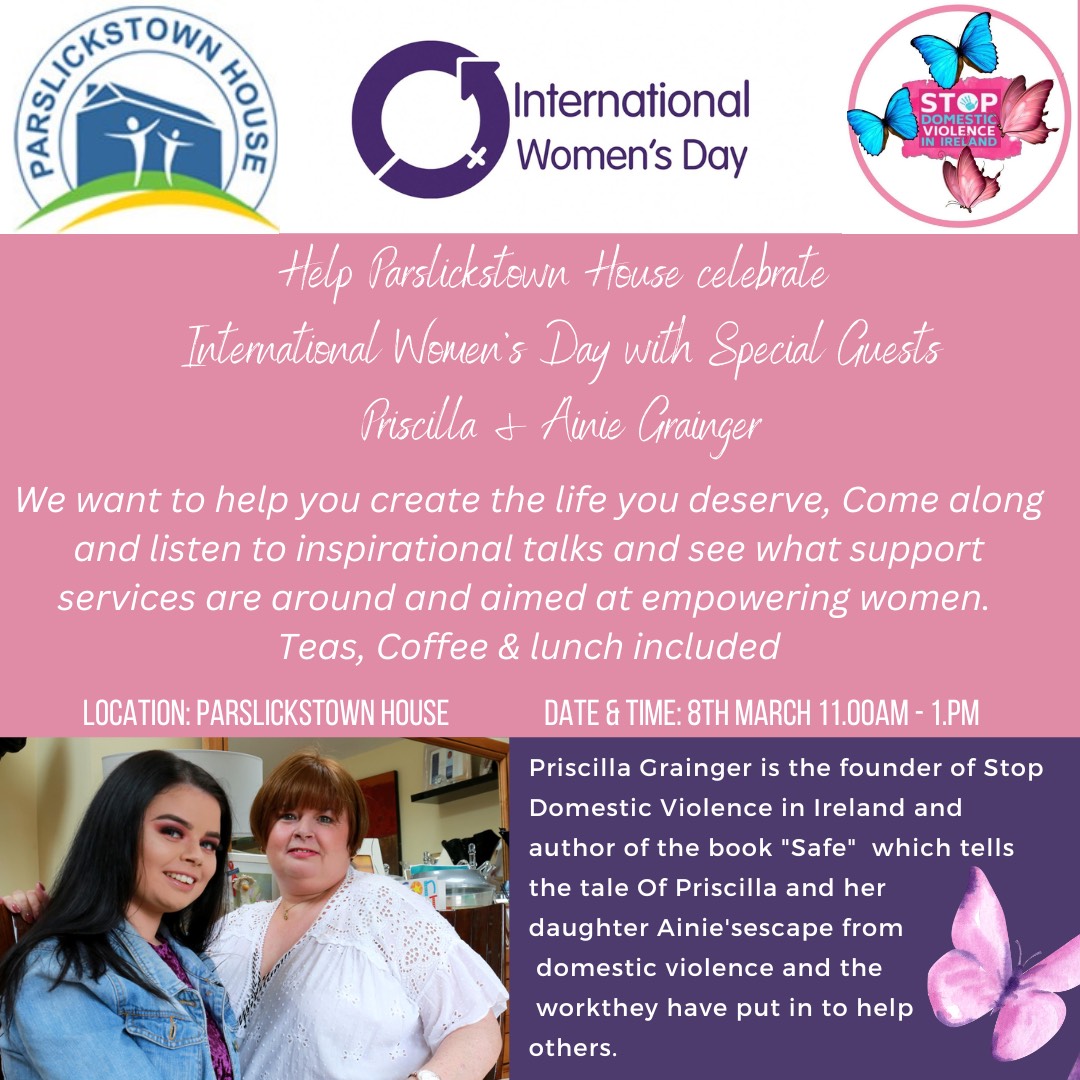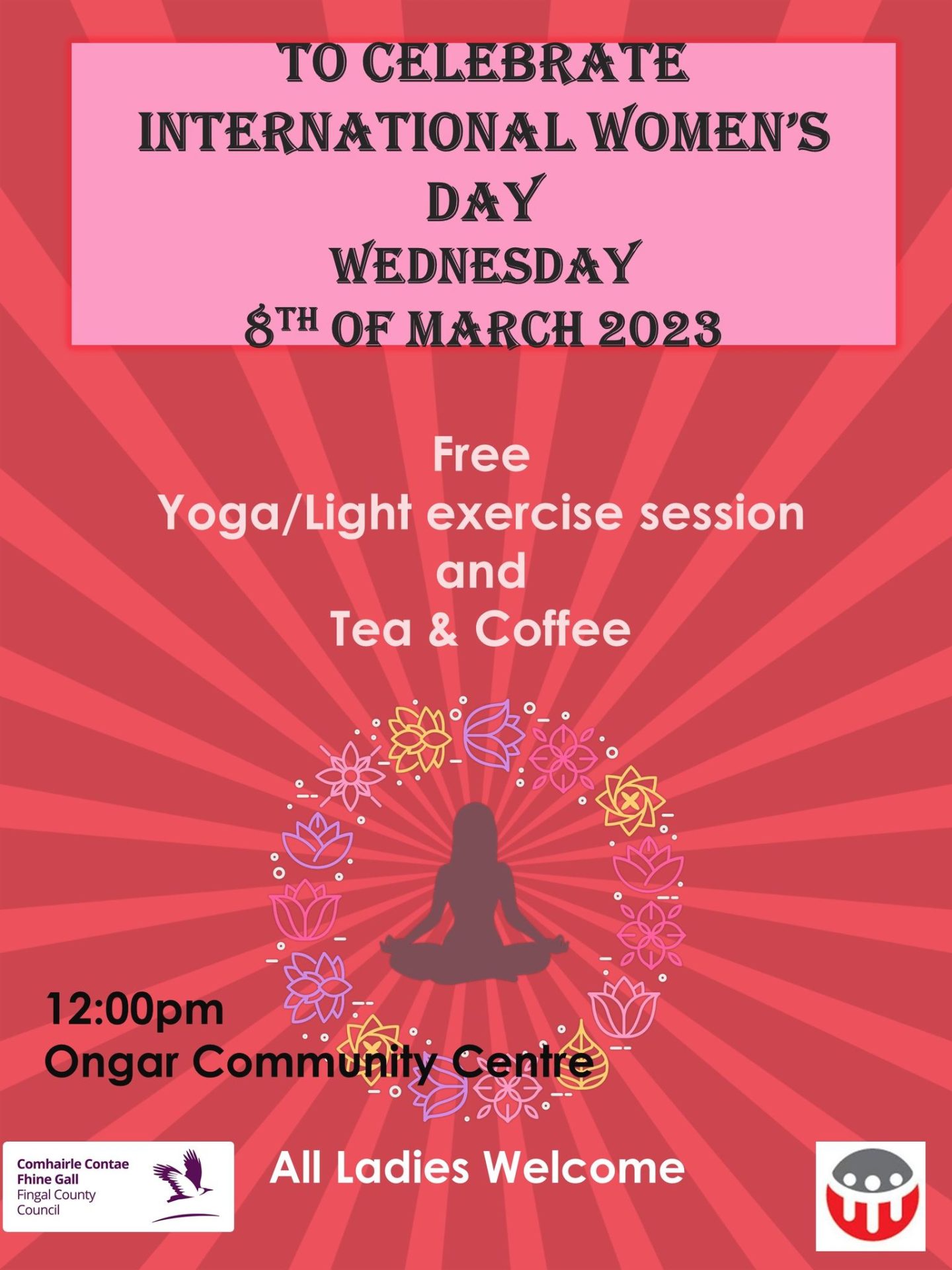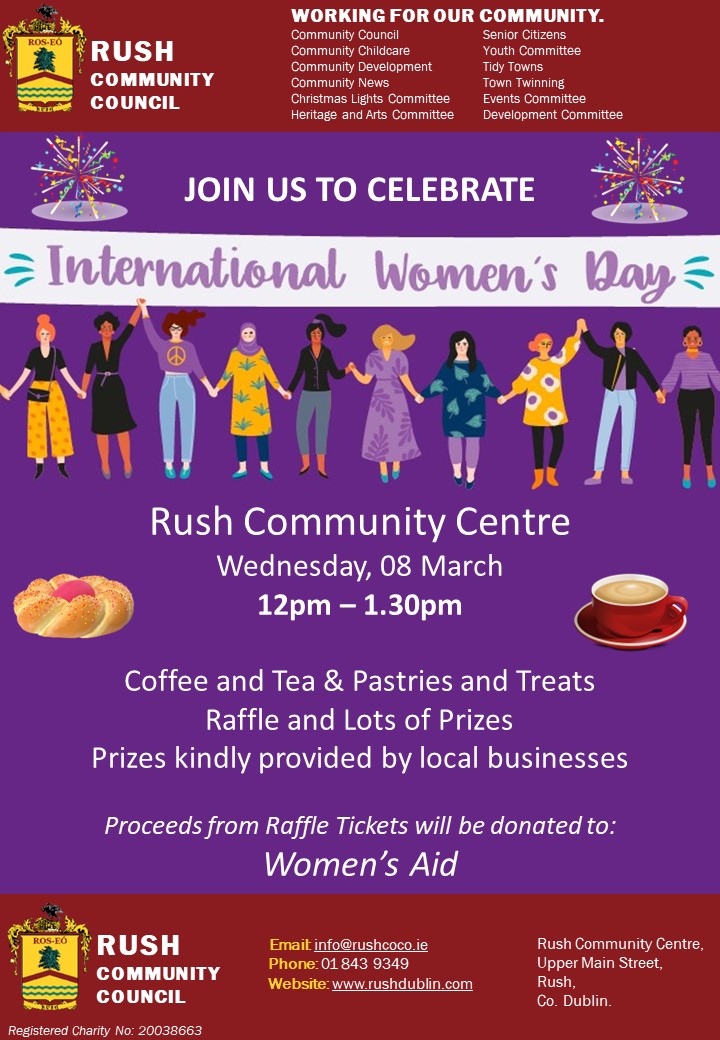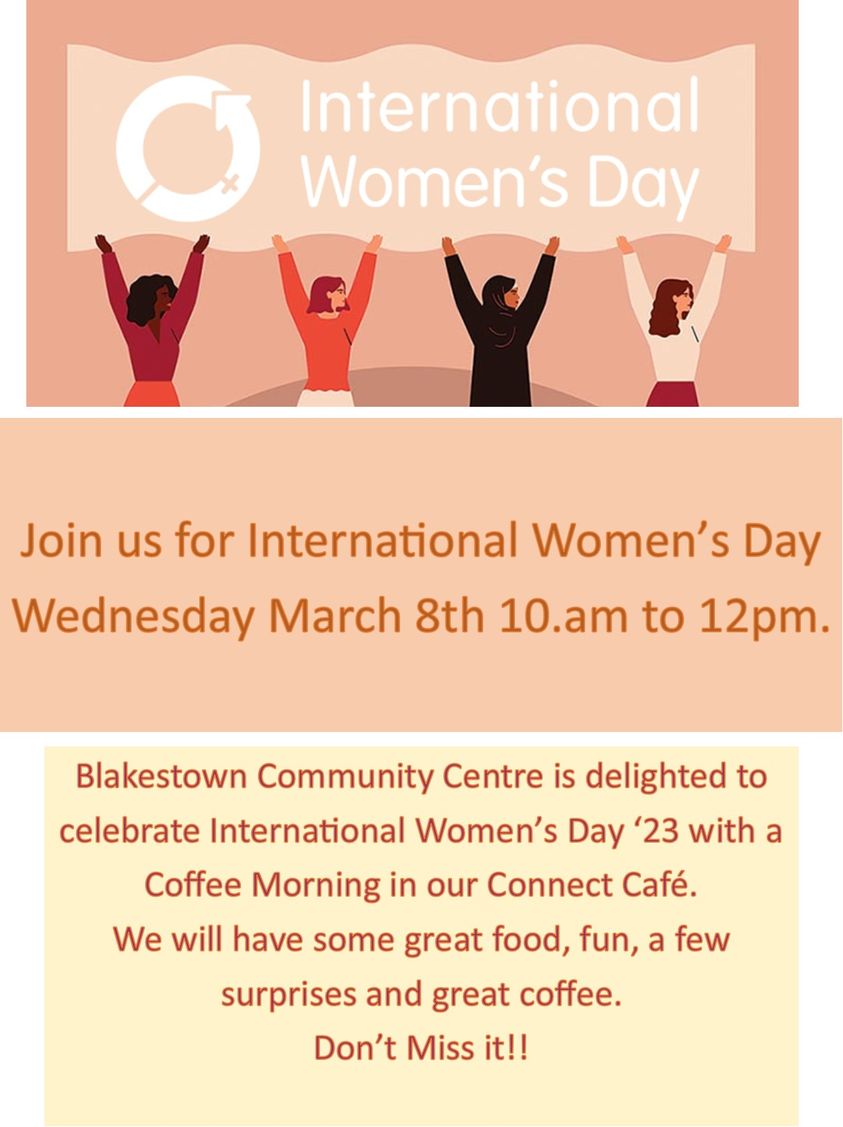 Women in Sport Week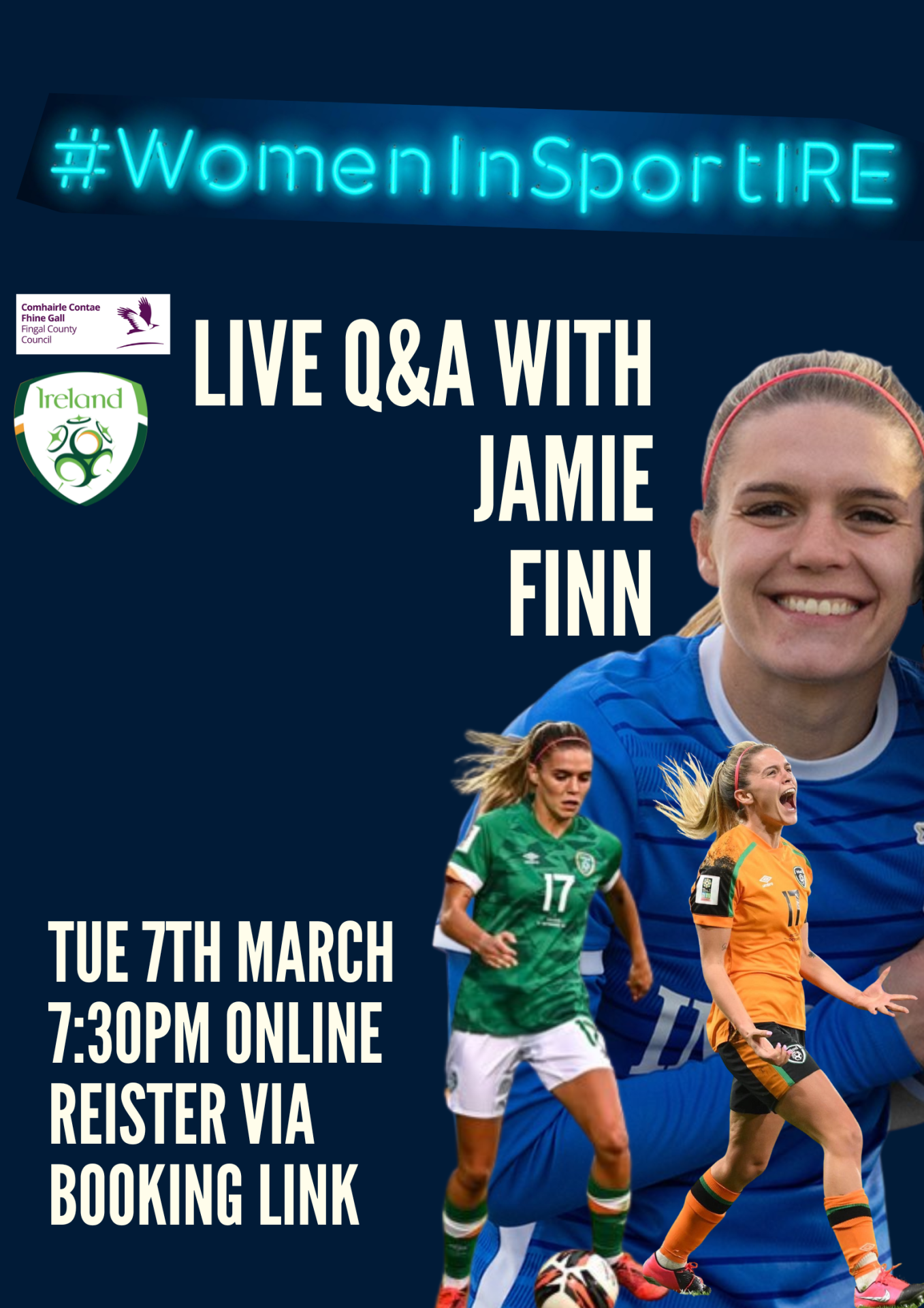 This year as part of Women in Sport week, our guest online is Jamie Finn, former Swords Manor FC player and now with Birmingham City FC and the Women's National Team heading to the World Cup in July. Time and Date Tuesday 7th March 2023 at 7.30pm.
If you would like to register for the zoom invitation please register here.
Baldoyle Race Night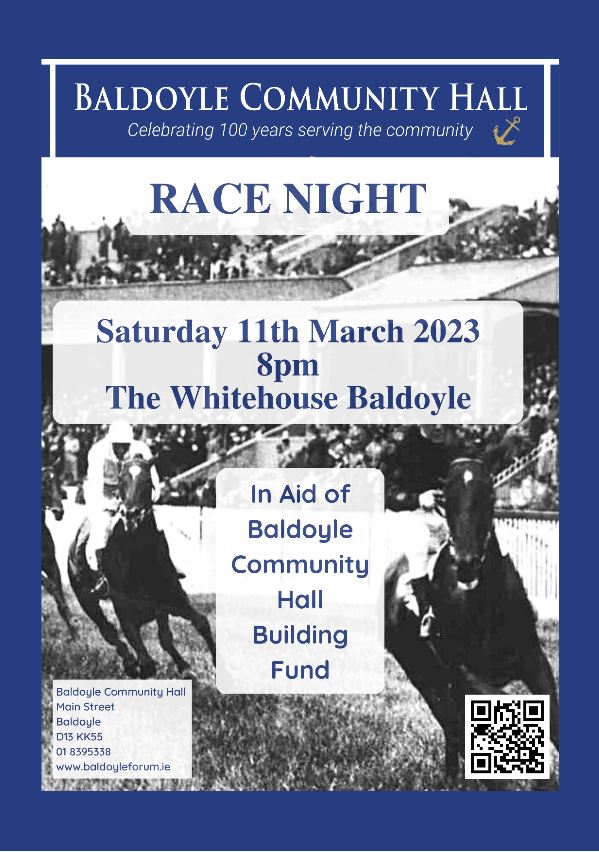 Fingal's Community & Sports Activities Funding information session
Fingal County Council Community Development Office is hosting an online information evening on Wednesday 29th March, 7.00pm – 8.30pm on the Community and Sports Office Community Activities Funding Scheme. Community Groups in Fingal are invited to attend this event to learn about the scheme, how to apply, talk through the criteria and to share their ideas.
For further information on the scheme click here.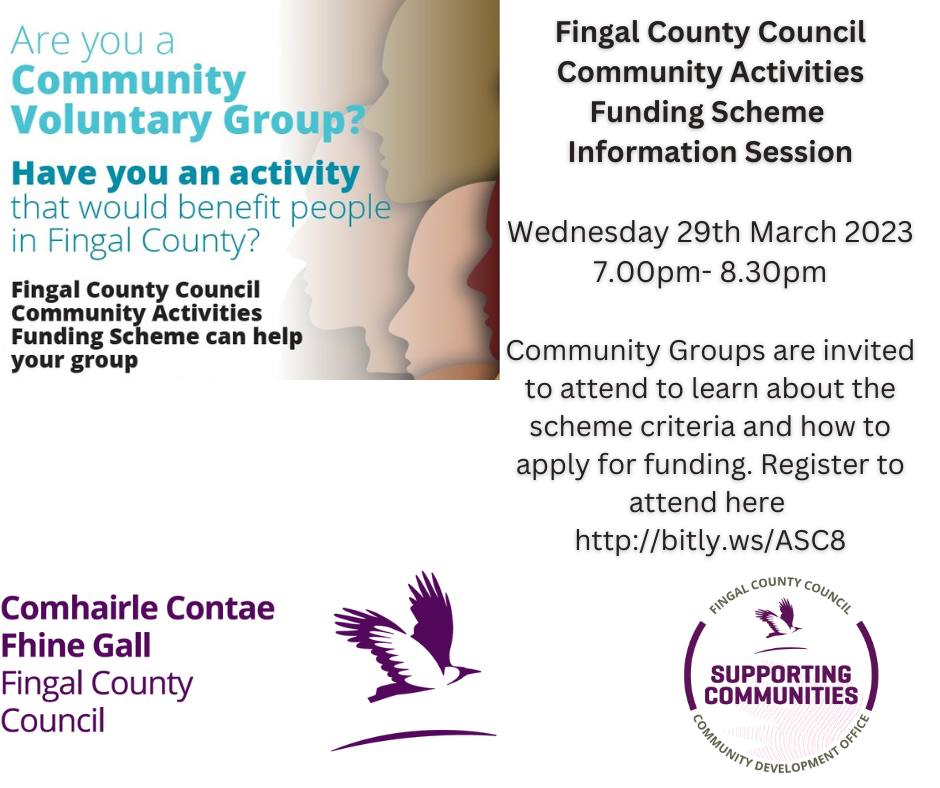 Fortlawn Community Clean up day