Corduff Resource Centre Open New Café
Corduff Resource Centre have a coffee shop open on the premises. Why not pop in and see what's on offer?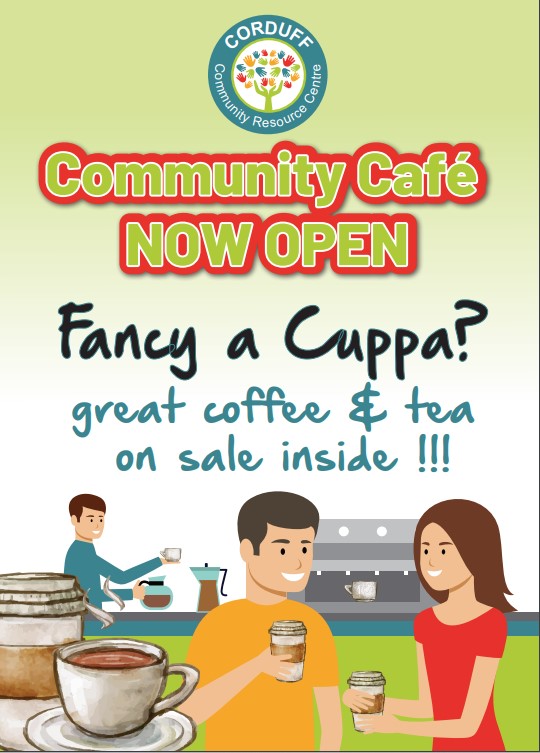 Christmas at Parslickstown House
Parslickstown House are offering a FREE Santa Experience which will take place on 14th,15th,16th of December from 4-7pm, please contact 01-8151779 to secure your tickets.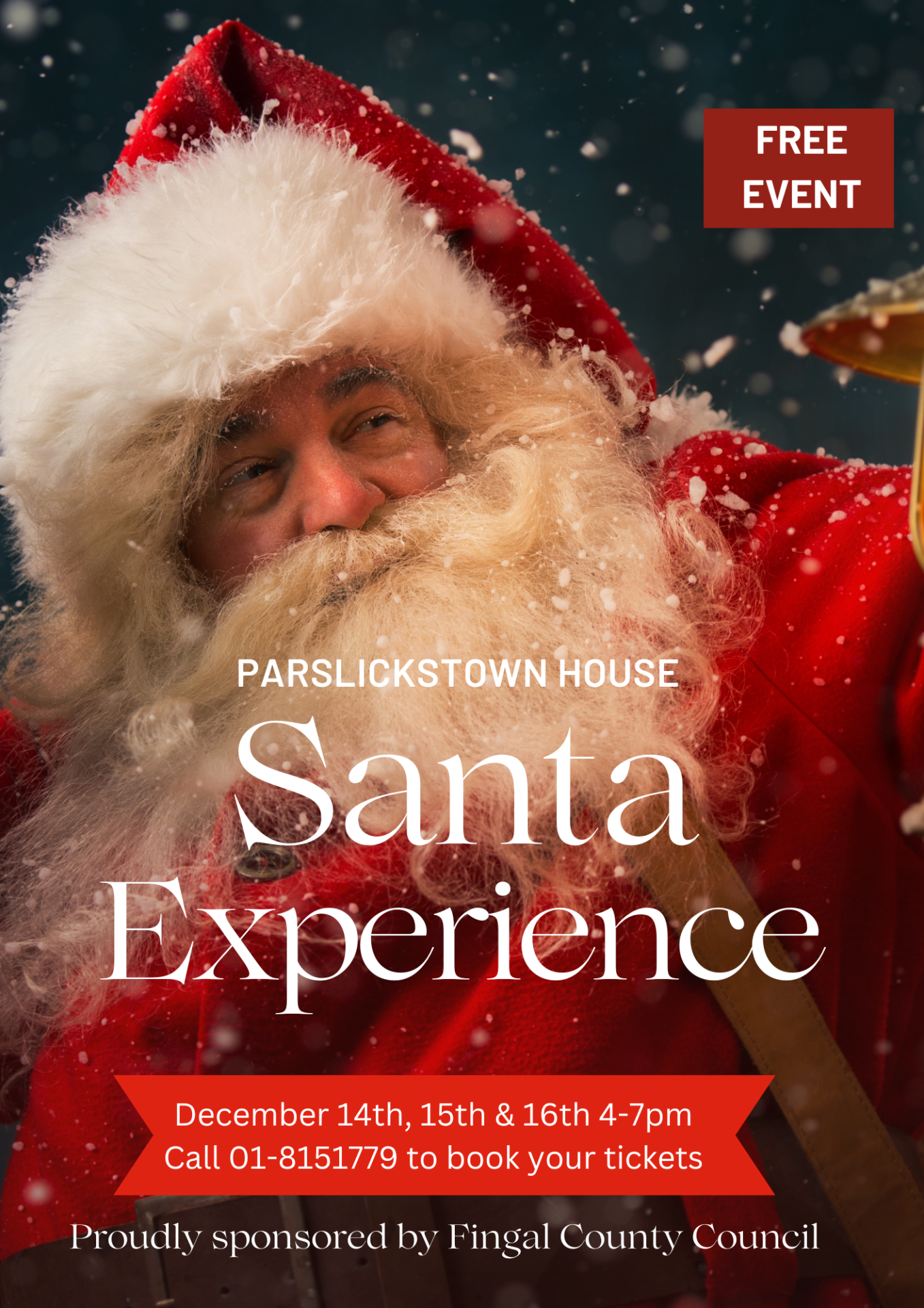 Parslickstown House will also have a Christmas raffle to help cover the costs of the free family event, some great spot prizes up for grabs, tickets only €2 and can be purchased in their Café.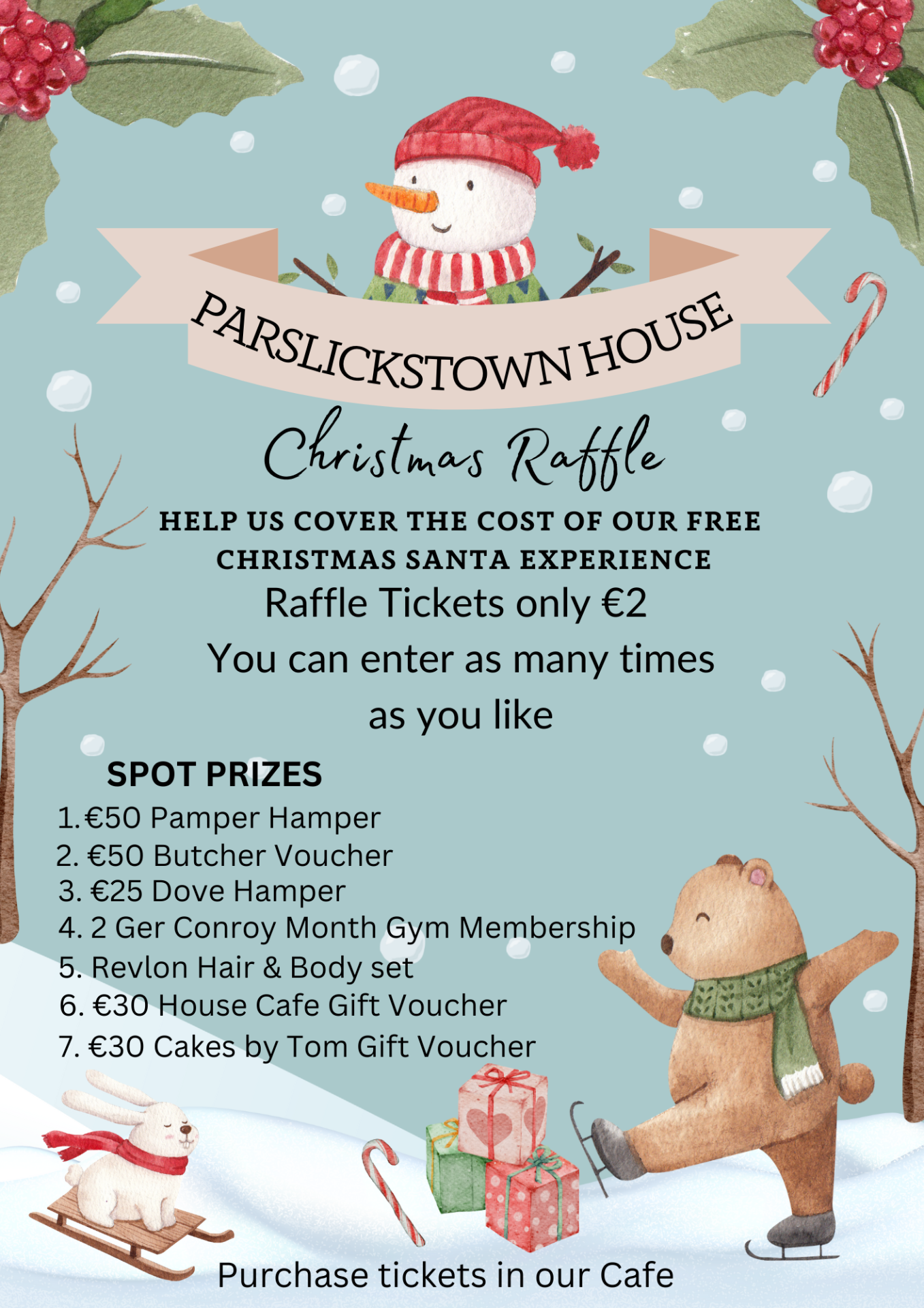 Last but not least Parslickstown House is offering a FREE Christmas pack.
This year Parslickstown House have teamed up with the North Pole Post Service. Buddy the Elf has kindly given a wish list template that children can write to Santa and send directly to the Elves using the Centre's North Pole Express post box. The exciting news is every child who posts their letter to Santa in the centre will be guaranteed a response from Santa himself! Santa letter's available for pick up at Parslickstown House reception.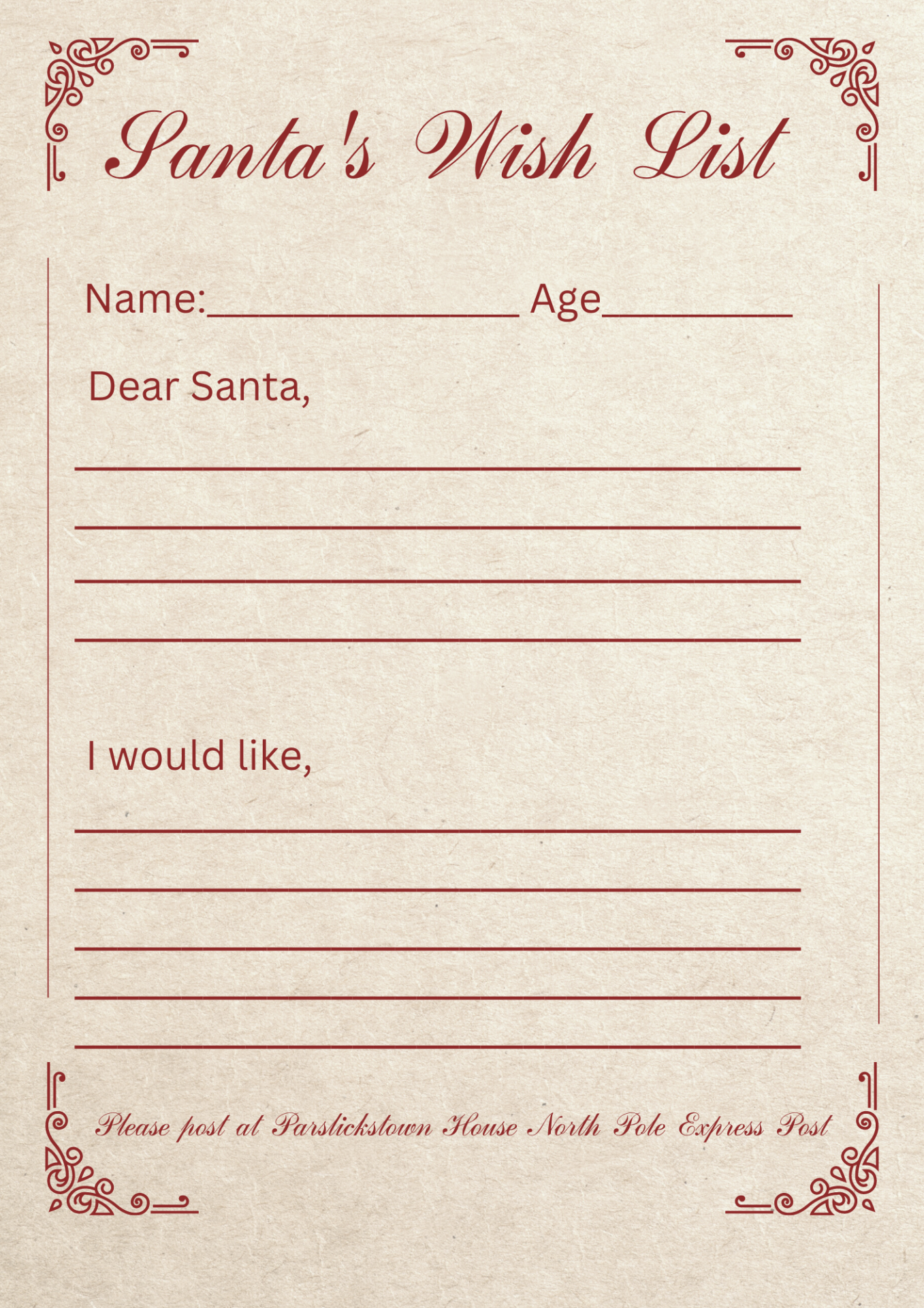 Drop in today to receive your pack!
New signage for Corduff Sports Centre
Corduff Sports Centre have added a fresh look to their front with fresh colour and new signage to match the new centre logo that has recently been launched.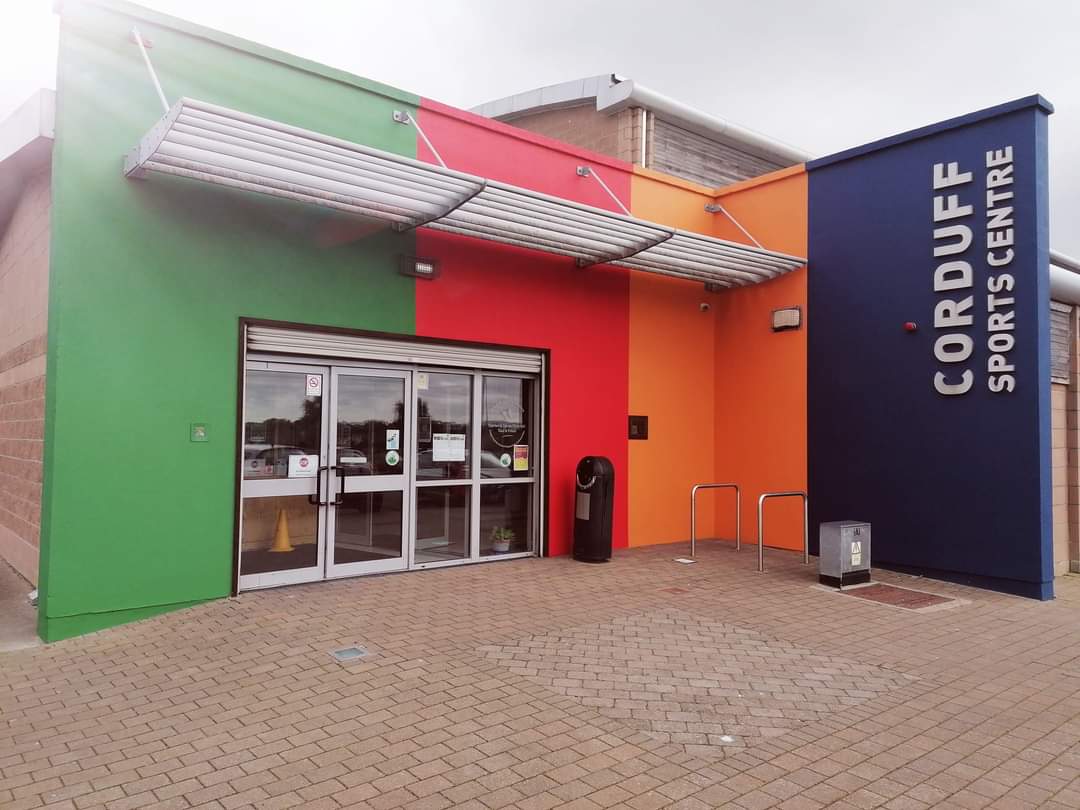 Corduff Sports Centre are also hosting a Christmas Fair together with Corduff Resource Centre, with a visit from Santa included on December 10.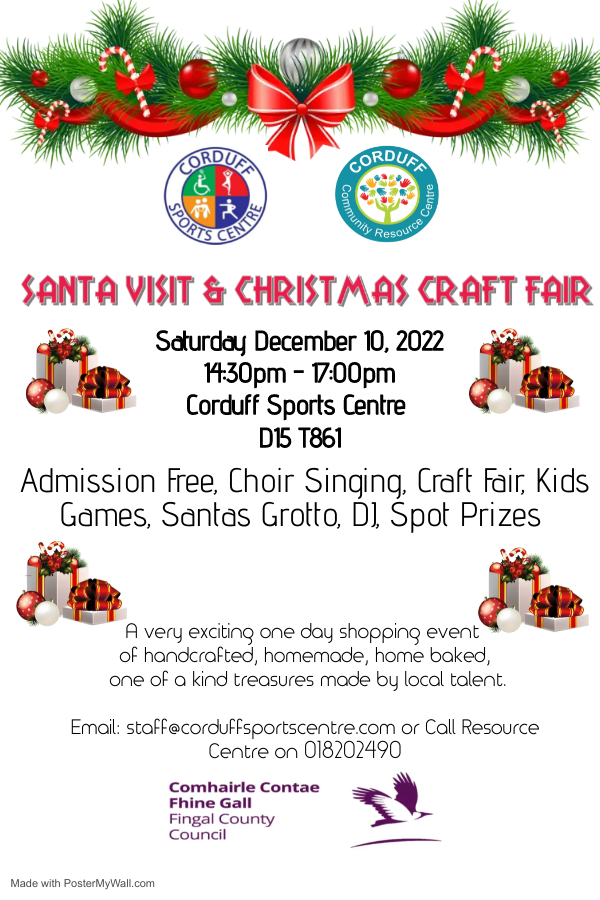 Tyrrelstown CC Available for Pay & Play
Tyrrelstown Community Centre are open to bookings for Pay & Play for a wide range of sports and activities over December and beyond. Advance booking is required.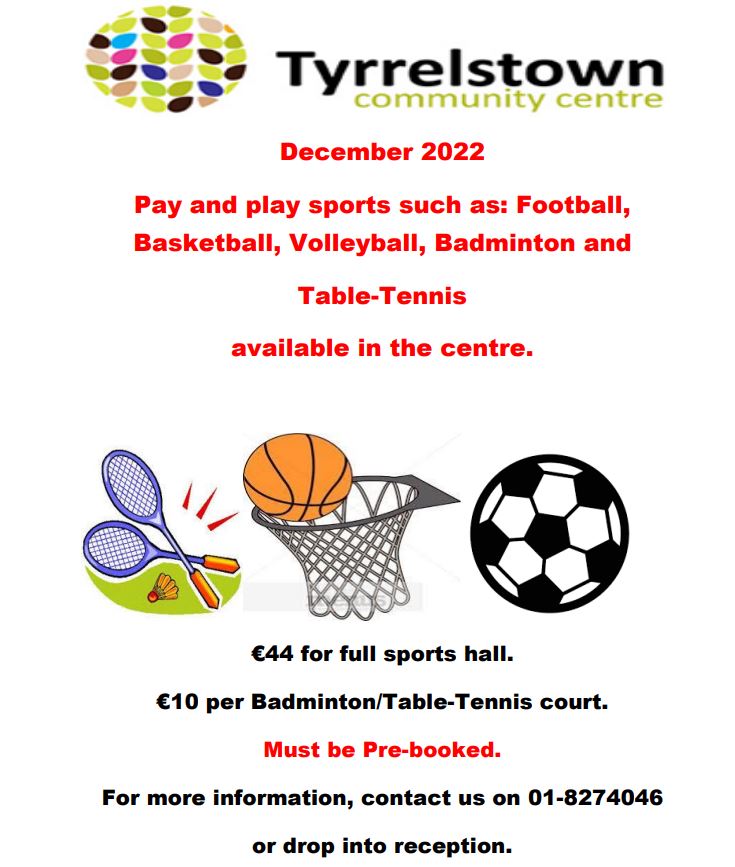 New Website for Mountview FRC
Mountview Family Resource Centre have just launched their new website which can be viewed here: https://www.mountviewfrc.com/
Castleknock CC Christmas Festival
Castleknock Community Centre is very excited to announce the return of the CHRISTMAS FAMILY FESTIVAL 2022.
Everyone is welcome to come along on Saturday 10th December from 11am to 5pm. Experience their amazing crafters selling a variety of homemade crafts in the main hall. Sit back with a coffee in their HUB 15 to enjoy being entertained by local musicians and dancers and Santa may make a brief appearance too!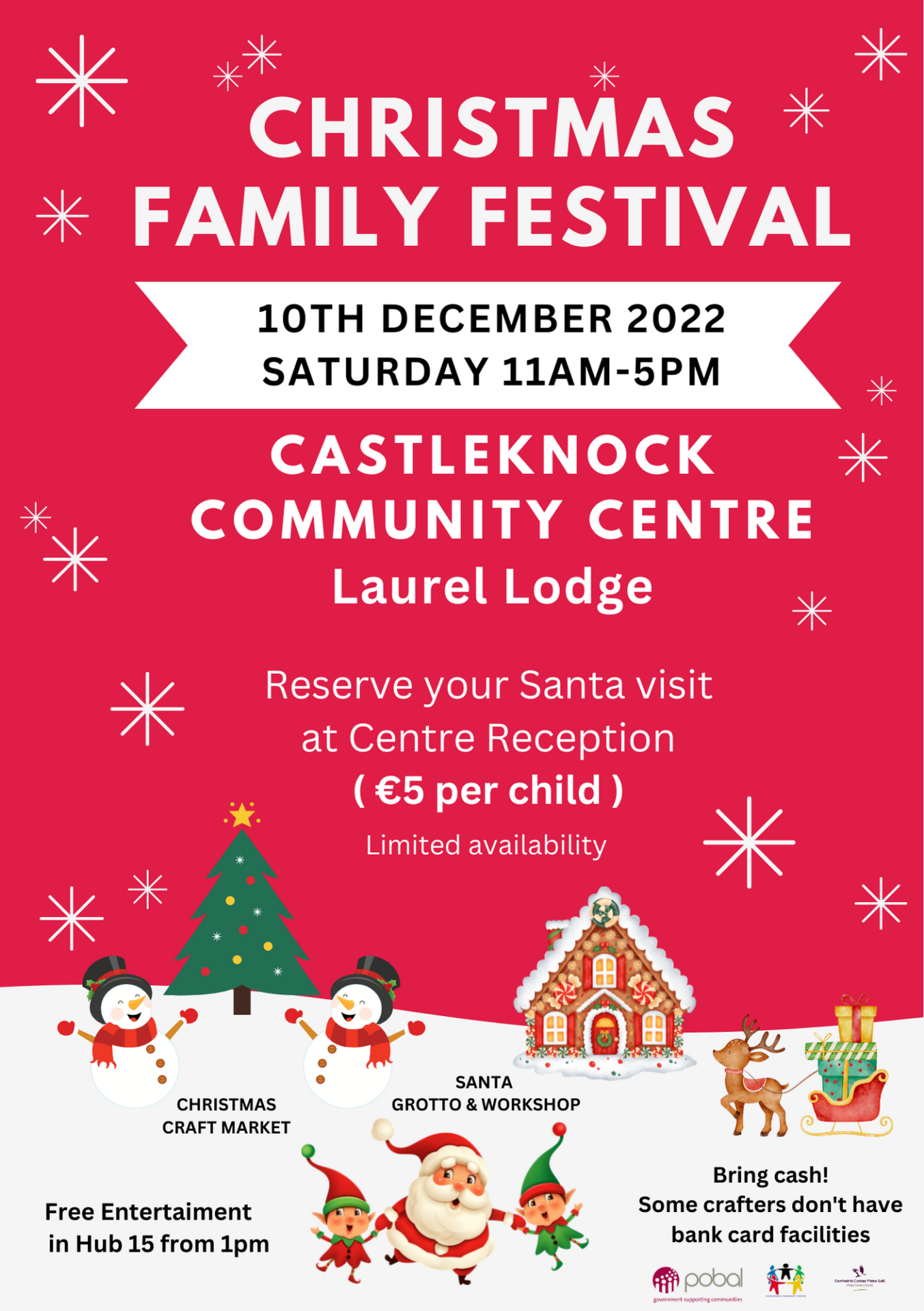 Christmas Grotto at Blakestown CRC
Blakestown Community Resource Centre is delighted to host the Whitestown Estate Management Santa's Grotto on Sunday Dec 4th. The grotto will be open from 2pm to 4.30pm with Santa in attendance and tea, coffee and hot chocolate will be available from the Connect Café at the Centre.