Hartstown Community Centre a key hub in Dublin 15 receives grant of €300,000 to continue vital community role
The Minister for Rural and Community Development Heather Humphreys TD announced the successful application for major funding to help upgrade the facilities at Hartstown Community Centre. The Centre was the location for the announcement today by Minister Humphreys along with Tánaiste Leo Varadkar T.D., Mayor of Fingal Cllr Howard Mahony and many other local elected representatives who were greeted by local preschool children and the St Ciaran's NS choir who provided great entertainment.
The €300,000 Grant will come via the new Community Centre Investment Fund (CCIF) which aims to deliver high quality capital projects for Community Centres that benefit the local communities and help ensure that these spaces are properly funded and maintained.
The Centre is a much utilised facility used by many community and volunteer groups for weekly meetings and activities to support the local area. Fingal is in the process of taking over ownership of the centre from the Archdioceses of Dublin and hopes to confirm its transfer to the Council in the coming weeks.
Mayor of Fingal Cllr Howard Mahony said: "Community centres like this are important hubs that provide people an opportunity to socialise learn and access a range of activities. The people of Hartstown will benefit significantly from this new funding as it will allow the Community Centre to undertake an essential refurbishment and give the management team here the ability to cater for the growing needs of locals on a daily basis."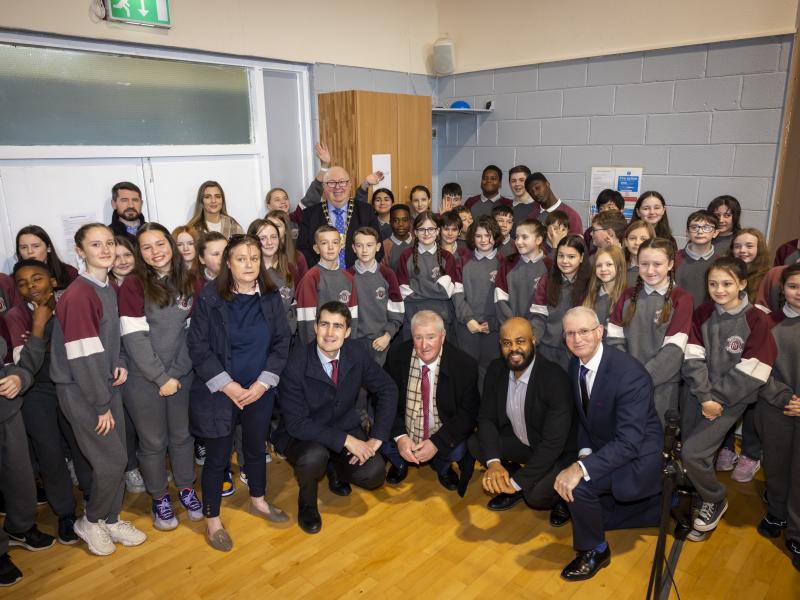 Announcing the funding, Minister for Rural and Community Development, Heather Humphreys TD said it was a priority for her to put this funding in place saying: "The local community centre is at the heart of our towns, villages and parishes right across the country. Our Community Centres come in many different shapes and sizes and provide a wide and diverse range of services and activities. The Community Centre is where the children go to play sport; it's where meals are provided for our senior citizens; it's where the local dramatic society perform; it's where the ICA, our Men's Sheds, Youth Clubs and other local organisation come together for their meetings and events."
AnnMarie Farrelly Chief Executive of Fingal County Council said: "The Board of Management of Hartstown Community Centre have invested a huge amount of time and endeavour to get to this point. I am delighted that their valuable work has been recognised in this successful application and look forward to working with them as we move forward to deliver a greatly improved community space in Dublin 15."
Built in the 1980's Hartstown Community Centre is used to a great extent including by after school groups, bingo nights, karate clubs and for preschool play. It has however faced a number of challenges over many years but thanks to the dedicated volunteer staff in place it has been able to keep open its doors and provide an outlet for the local community to gather and take part in a wide range of events and initiatives across all age groups.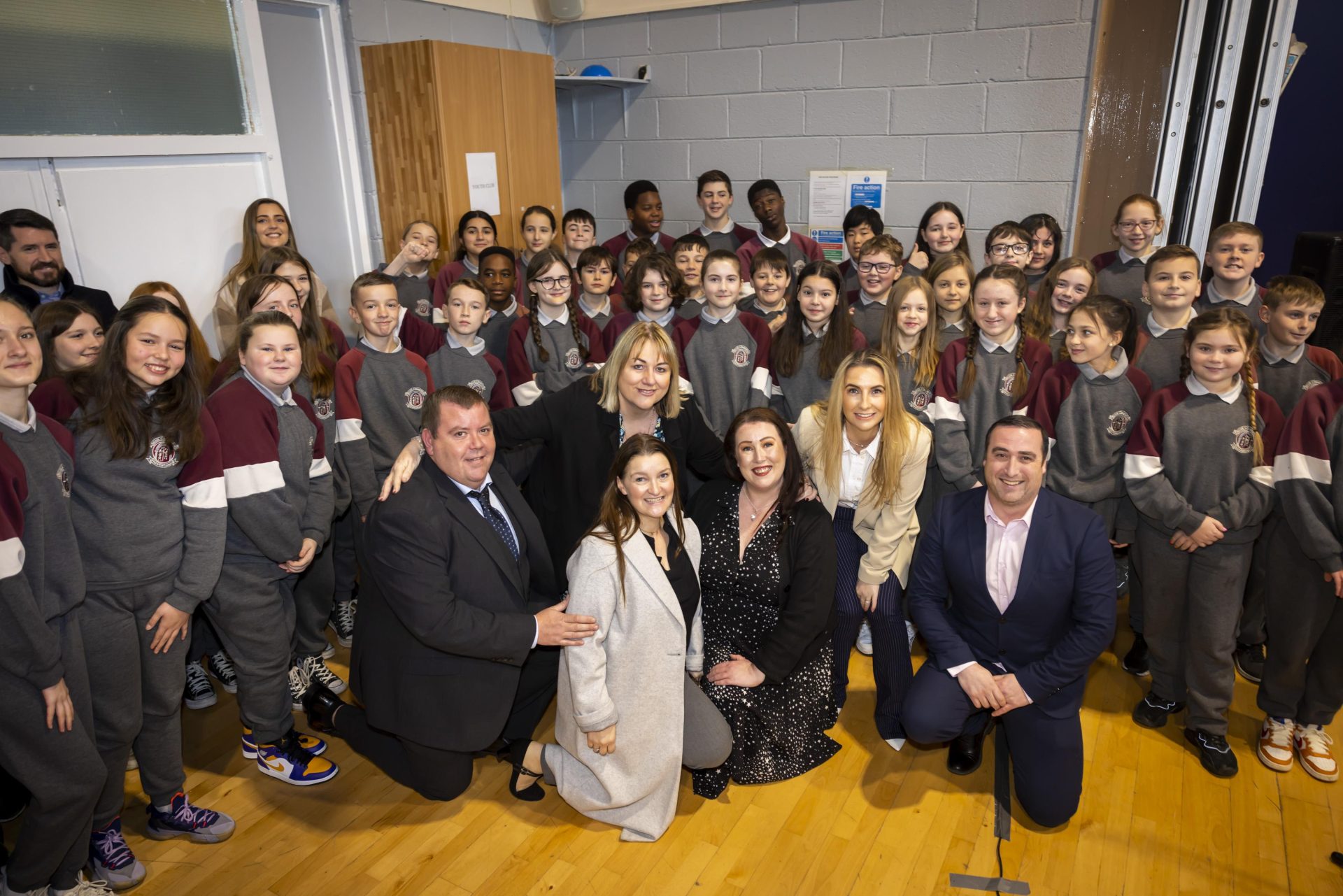 Holywell's Fáilte Isteach christmas party
On Monday last, the Failte Isteach group and volunteers that meet in Holywell Community Centre in Swords held their Christmas Party.
The students from over 10 nationalities met with their volunteer tutors to celebrate 14 weeks of learning conversational English as they settle here in Ireland. The group enjoyed Christmas cake, mince pies and refreshments to celebrate. The staff at Holywell Community Centre looks forward to having the group back in 2023.
With classes resuming on January 9th 2023, the group urge anyone interested to join and learn English in a friendly and safe environment.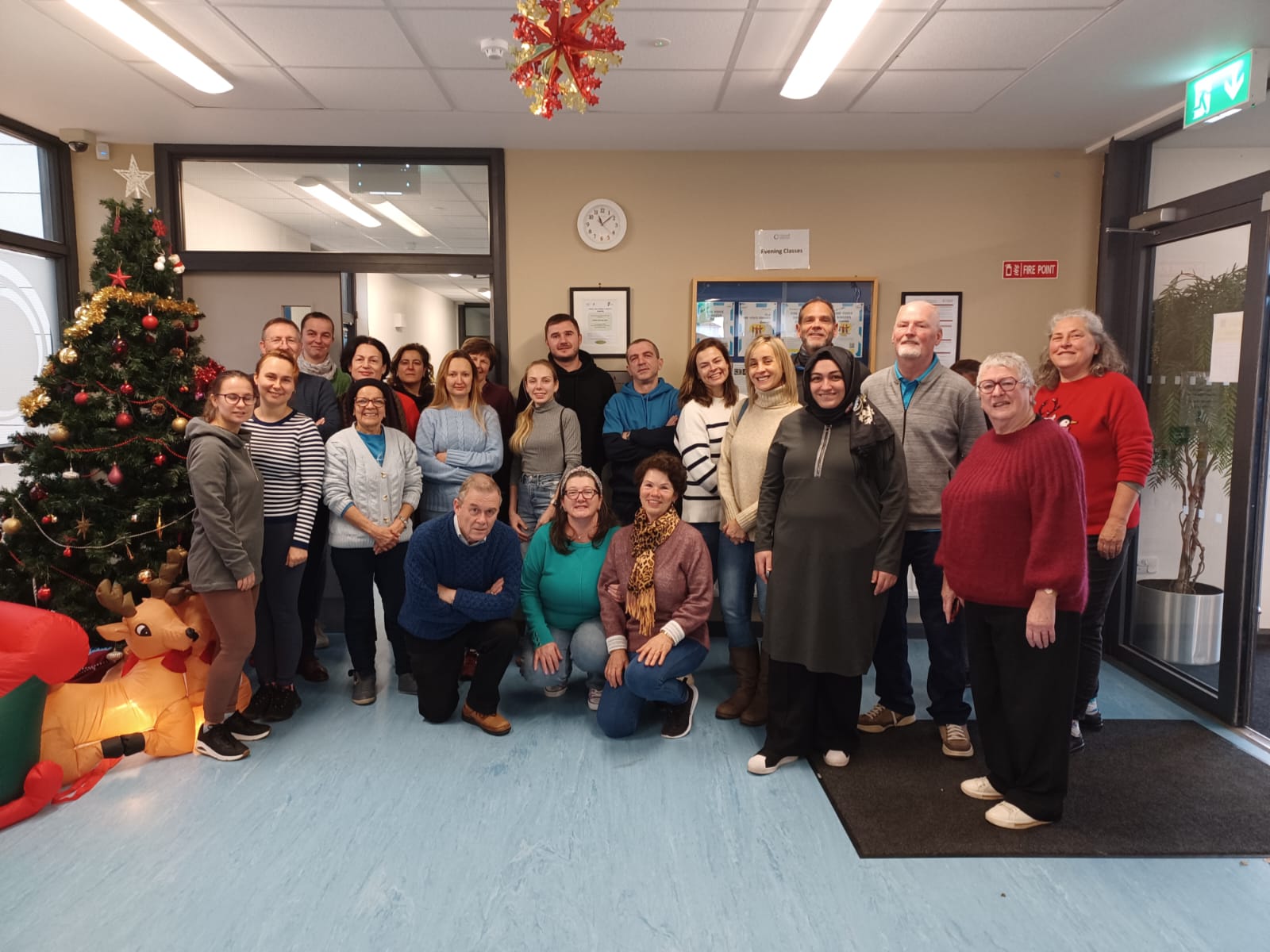 Lusk's Christmas by Candlelight
Get into the festive spirit and join the Lusk Community Choir for their Christmas by Candlelight event on Sunday 11th of December at 5.30pm in St Macullins Centre.
Under the direction of Annalisa Monticelli, the programme combines classic carols and newer favourites and is the perfect annual reminder of what Christmas is all about.
Arrive feeling "Bah, humbug!" and leave full of warm, fuzzy Christmas spirit!
*Tickets are now sold out