Safer Halloween Project Funding – Expression of Interest – Closing Date Friday the 14th of July 2023, at 5pm
The Community Development Office of Fingal County Council intends supporting Community Safer Halloween activities being undertaken in 2023. Activities will be led by local voluntary community groups and centres on the lead up to and include Halloween eve. Suggested activities will range from diversionary activities including discos, pumpkin carving, mask making, parades etc and will include a 'Stay Safe and Awareness' element. All programmes should be in compliance with all Covid-19 public safety guidelines and restrictions. The maximum funding available to groups will be €750. From the 5th of June 2023, community and voluntary groups are invited to register their interest to host an event. Only groups that have expressed an interest can progress to submitting an application for funding. Closing date for this Expression of Interest is the 14th of July 2023 at 5pm.
(please note: only groups that have expressed an interest in the Community Safer Halloween Programme within the required closing date will be consider for support)
Register your interest here https://consult.fingal.ie/en/content/2023-fingal-community-safer-halloween-programme-expression-interest-form
Bayside Summer Arts and Craft fair 2023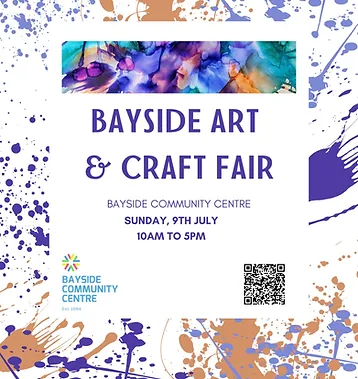 The Bayside Community Centre is delighted to welcome you to their Summer Art and Craft fair for all the family this Sunday the 9th of July from 10.00am until 5.00pm. All welcome. To register for this event please follow the link below.
https://www.baysidecommunitycentre.ie/events
Fingal Inclusion week 2023 expressions of interest

Hello Everyone!!!
We are delighted to announce the dates for Fingal Inclusion Week dates for 2023 as the 13th – 19th of November 2023, we would like to welcome you all again and invite you to take part! I know it seems like early days but as there are so many activities across the week so if you are thinking of hosting an event it gives you plenty of time to plan and get organised. With that in mind we invite you to complete the expression of interest form (link below) Is open from 30th June to 5pm on the 18th August at which stage we will be closing off applications for 2023.
Fingal Inclusion Week runs from 13th – 19th November 2023 and is an initiative of Fingal County Council Community Development Office In collaboration and the Fingal Integration Team. It aims to highlight the positive work of communities, agencies and other organisation's involved in reducing social exclusion and poverty in Fingal. The week also seeks to raise awareness of the barriers experienced by citizens of Fingal that lead to social exclusion and promote an understanding of inclusion in Fingal.
LINK TO EXPRESSION OF INTEREST FORM: https://consult.fingal.ie/en/content/2023-fingal-inclusion-week-expression-interest-form
Women's World Cup 2023 watch party brought to you by Fingal Sports Office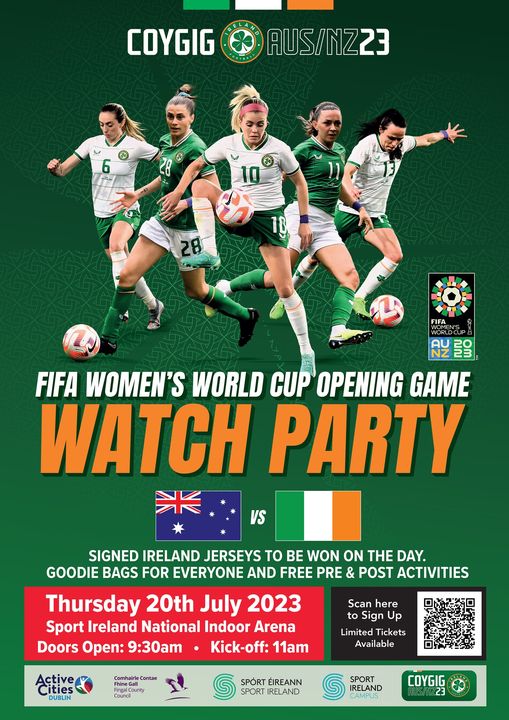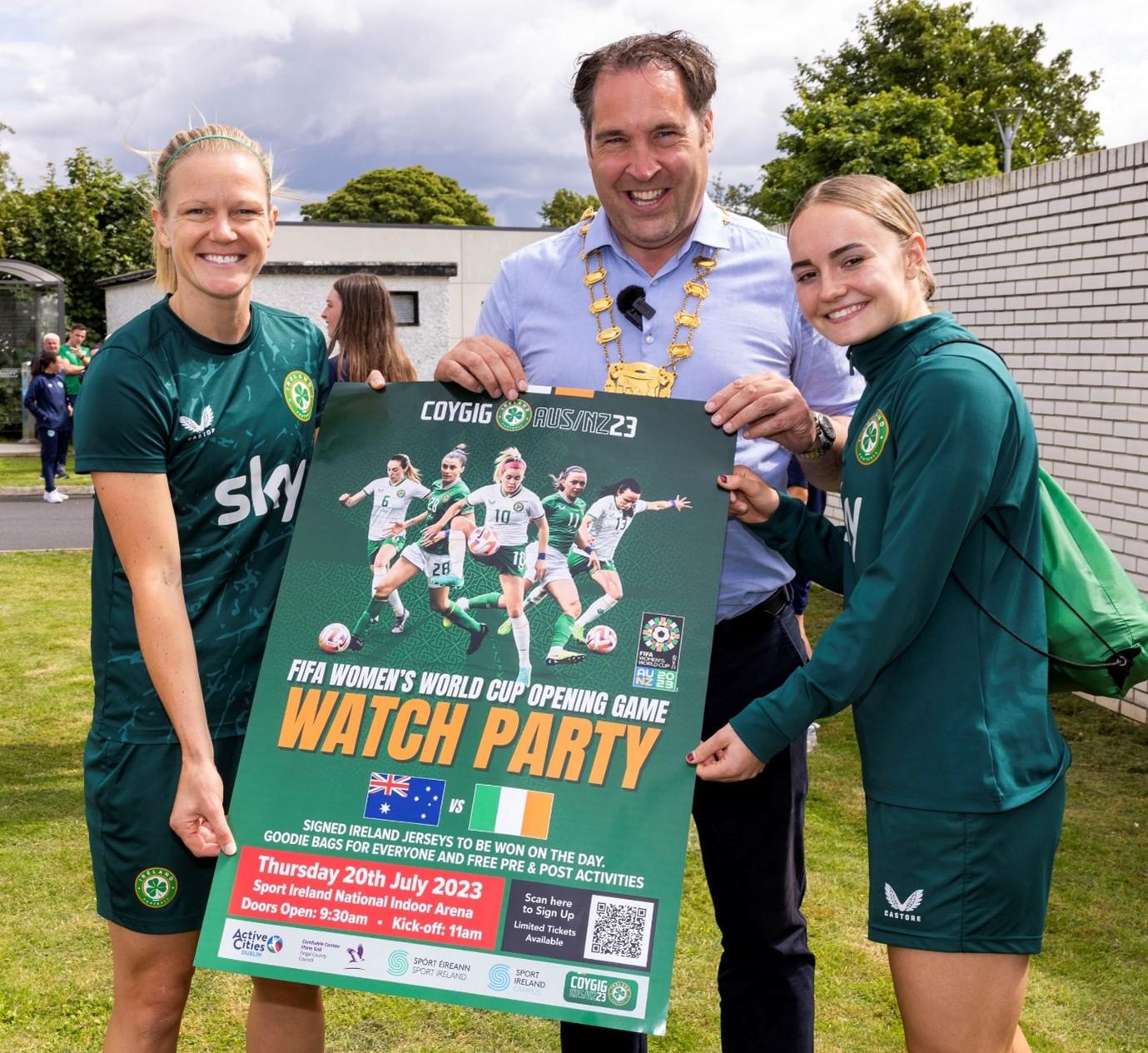 Looking for the best way to watch Ireland's first game vs Australia in the World Cup? Check out the Ultimate Viewing Experience in Fingal.
Fingal Sports Office are thrilled to announce Fingal's FAI Women's Watch Party, the largest watch party in Ireland, set to take place on July 20th at the Sport Ireland Indoor Arena, Blanchardstown. Fans can look forward to an unparalleled experience as they come together to support Team Ireland in their crucial World Cup match against Australia.
"We are incredibly excited to host the Women's World Cup Watch Party to support Ireland," said AnnMarie Farrelly, Chief Executive of Fingal County Council. "This event is a testament to our commitment to women's football within the community and the incredible achievements of Team Ireland. It's an opportunity for fans to unite and celebrate the sport we love while cheering on our national team."
This is a free ticketed event and tickets must be booked on Eventbrite. Doors will open at 9:30 am, allowing supporters to witness the live action on the giant screen, creating an atmosphere that rivals being in the stadium itself. With limited tickets available, attendees can expect an exclusive and immersive experience. Early booking is highly recommended to secure a place at this momentous event.
In addition to the thrilling match, attendees will have the chance to showcase their creativity and unwavering support for Team Ireland by participating in the "best-dressed super fan" competition. Prizes await those who truly embody the spirit of a super fan such as a signed Ireland jersey. Expect amazing costumes and a vibrant camaraderie among fellow supporters.
But the excitement doesn't end with the game! Fingal's FAI Women's Watch Party has curated a range of pre- and post-match activities to keep the energy high. Tickets for Fingal's FAI Women's Watch Party are available here.
Biosphere Festival 2023 video.
The Biosphere Festival took place on the 20th of May organised by Baldoyle Community Hall with great work done by the staff and local volunteers. Funding was provided from Fingal County Council's Events Department. Many different activities and talks took place on the day with the goal of learning about the local environment and how to protect it. Video highlights of the day below-