Men's Minds Matters – Free online event for Fathers in Fingal
Fingal County Council's Community and Sports Office, together with Healthy Fingal are recognising Men's Health Week and Father's Day this June by offering a free online information event to fathers in Fingal of all ages.
This information session will focus on delivering 2 key presentations from members of the North Dublin Regional Drugs and Alcohol Task Force on Vaping and Alcohol to keep fathers better informed for both themselves and their children of the effects, the steps to reduce harm and the supports available throughout the community of Fingal.
Thursday June 15
6pm – 7pm
Workshop Facilitators:

David Creed: Prevention Coordinator in the North Dublin Regional DATF:
Vaping – why it matters and effects and what you need to know to reduce harm
John O Sullivan: Team Lead, Community Care Service, Swords- frontline drug and alcohol service for North Dublin
Alcohol – What happens when mixed drugs (pharmacotherapy) with supports available in your community
Please register for this free event here: https://consult.fingal.ie/en/content/mens-minds-matter-facts-fathers-vaping-alcohol-and-other-drugs
Questions and answers will follow that can be submitted through the group chat or pre-submitted if you wish to email in advance.
For any event queries or to submit questions please contact
Fingal Parkfit Launches Next Week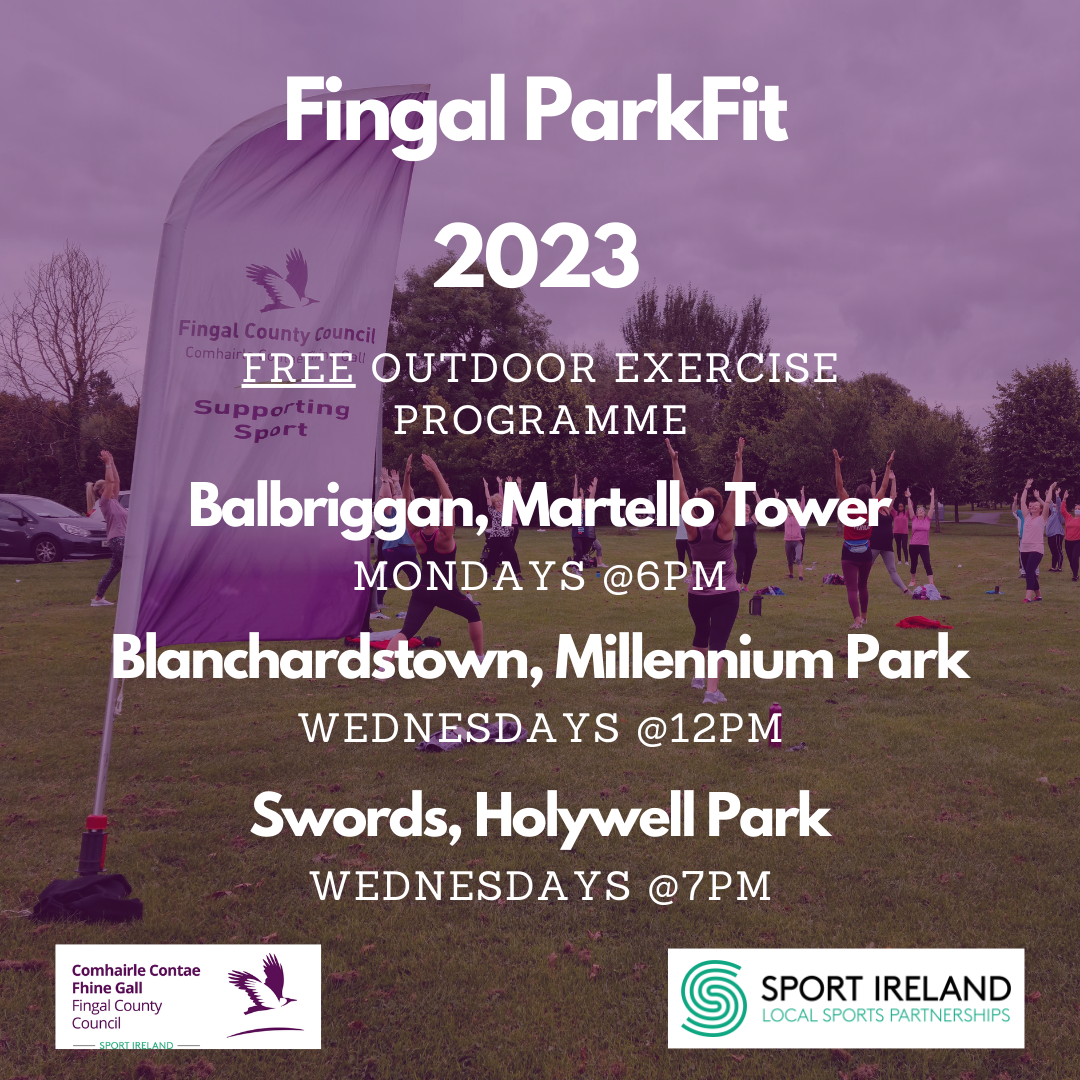 Get ready for an amazing opportunity to boost your fitness levels and have a blast outdoors. Fingal Sports Office are thrilled to announce the Fingal ParkFit 2023, our 10-week outdoor exercise programme designed to help you achieve your health and wellness goals. 🎉
💪 What to Expect:
✅ Fun-filled outdoor workouts
✅ Engaging group exercises
✅ Certified trainers and fitness experts
✅ Varied training sessions
✅ Supportive community atmosphere
🎟️ Register by clicking:
Balbriggan, Martello Tower https://bit.ly/ParkFit2023Balbriggan
Blanchardstown, Millennium Park https://bit.ly/ParkFit2023MillenniumPark
Swords, Holywell Park https://bit.ly/ParkFit2023Holywell
📢 Spread the Word:
Know someone who would love to join Fingal ParkFit 2023? Let them know about this fantastic opportunity to get fit, have fun, and enjoy the beautiful outdoors together!
New Doors for historic St. Macullins Centre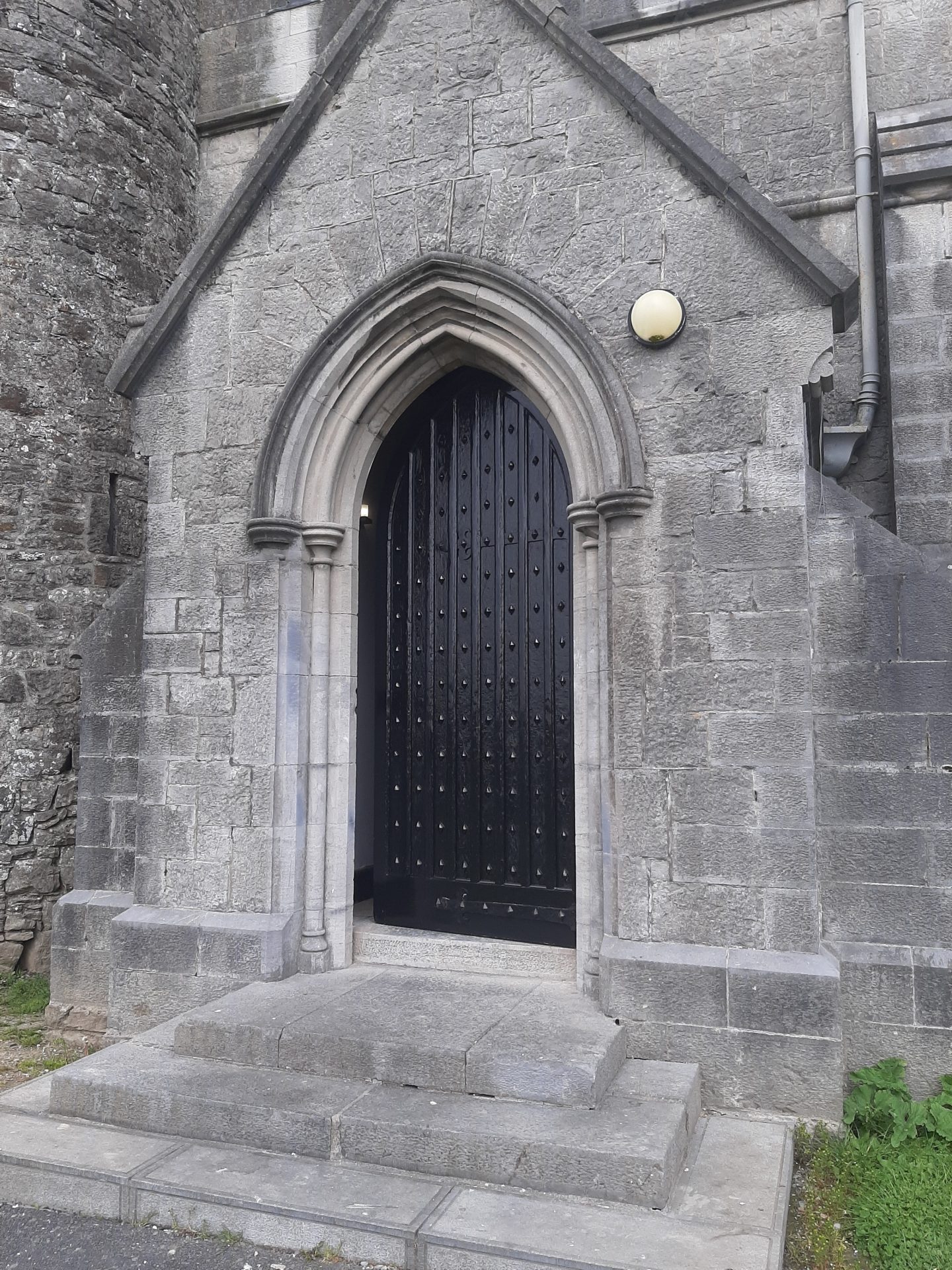 Saint Macullins Centre is being managed by Lusk Community Council for community usage. The iconic building was originally constructed in 1847 and it remained a church until the 1970s. The original doors of Saint Macullins have recently been given a new lease of life. Maclyn Ltd were engaged by Fingal County Council to carry out specialist refurbishment works to painstakingly restore the doors to their former glory. The restoration of the doors involved their removal, for the first time in over 175 years ago. With this restoration works complete, hopefully they will last another 175!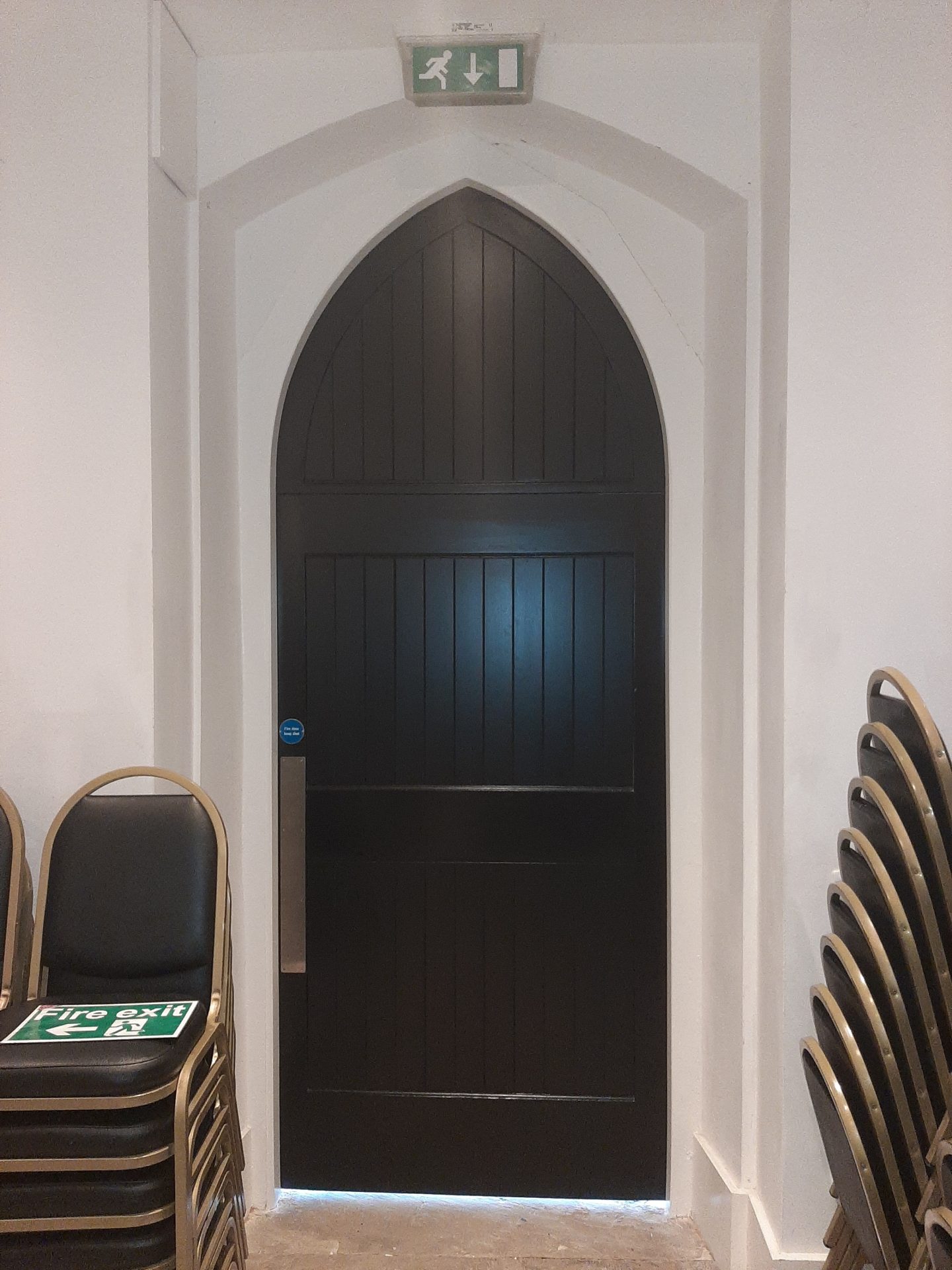 Invitation to Mass at Balbriggan Traveller Project, Matt Lane Community Facilty
Balbriggan Traveller Project are delighted to welcome you to a very special event in Matt Lane Community Facility, St. Macullin's Park, Balbriggan.
On Tuesday 13th June at 11am BTP will be holding a mass for Health and Hope for the Travelling Community, followed by information sessions on menopause, smoking cessation and escaping domestic violence.
Involve Traveller Youth Service will also be there on the day with their award winning game for young Travellers "No Shame".
Light lunch will be provided.