On the 15th of November 2021 an outside coffee and cake morning took place at Flemington Community Centre to celebrate Fingal Inclusion Week and a 'Welcome to Fingal Community and Sports Hub'.
Flemington Community Centre in association with Fingal Community Office brought together agencies to showcase their services and activities for the people of Balbriggan. Balbriggan Integration Forum- Balbriggan Youth Forum, Aster Family Resource Centre, Empower, Foroige, Outcomers Services, Mental Health Ireland, Flemington Community Centre and Fingal Community Office all came together to knowledge share, collaborate on projects and discuss Fingal Community and Sports Hub within the community center.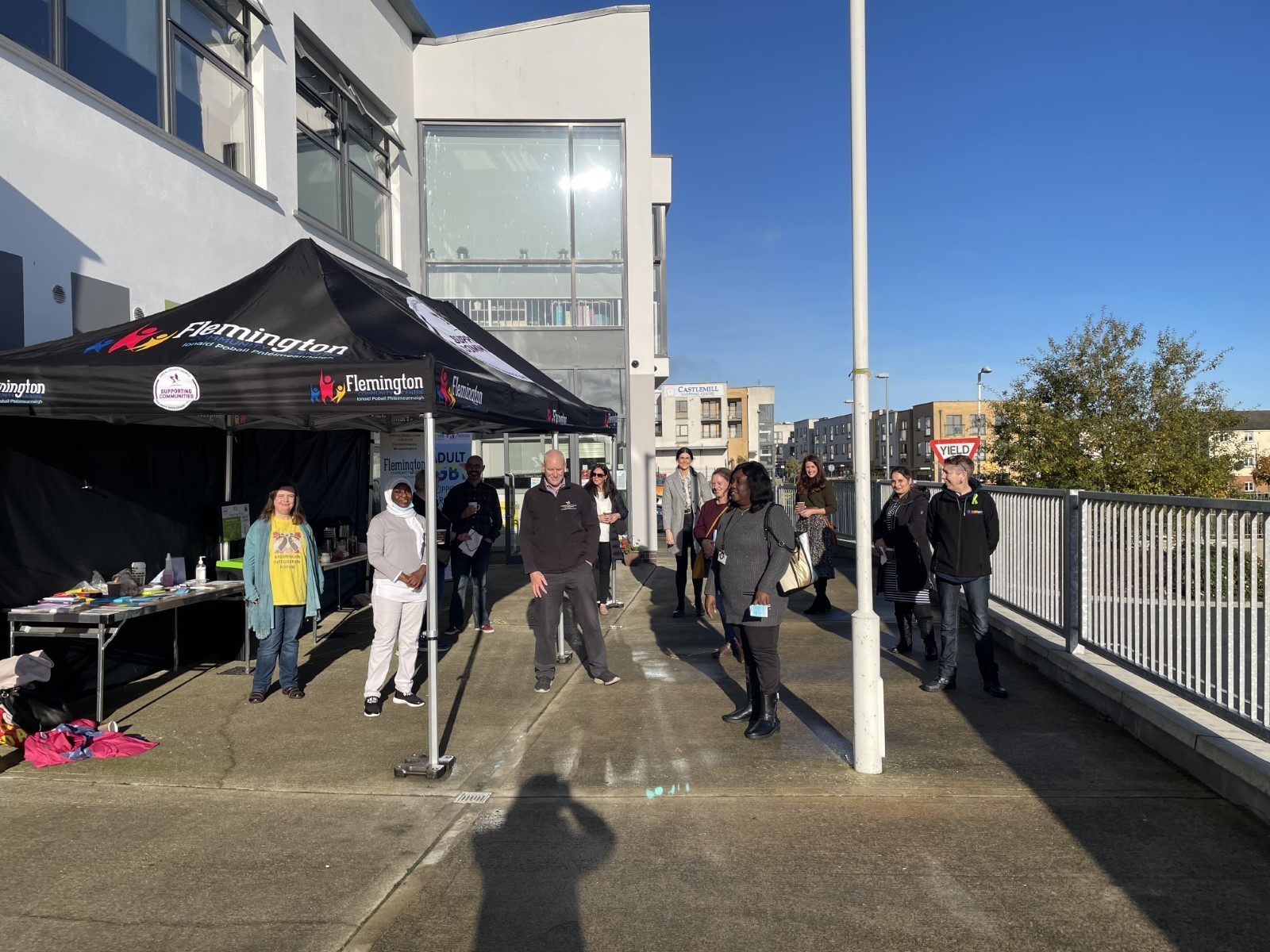 The Community Hub and Sports Hub in Flemington Community Centre is a dedicated space to encourage and support the development of our local groups and services and to develop and increase awareness of activities in our Community Center's. The Community Hub will provide free meeting space for new and re-emerging Community groups, support group development through training and funding opportunities and develop relationships between stakeholder's, community services and agencies. This showcase is the first of 6 showcases associated with the Community and Sports Hub in Flemington Community Centre.
For more information on Flemington Community Centre and Fingal Inclusioon week visit the links below: