Fingal's Keen to be Green Facilities Awards
The Fingal Community Facilities Network hosted the first Keen To Be Green Awards at the Carlton Hotel, Blanchardstown on September 28, marking one year of Fingal's Keen To Be Green Facilities Project. All participating Community Facilities were presented with their award for Environmental Excellence in Waste Management by the Mayor of Fingal, Cllr. Howard Mahony. Speaking at the awards Cllr. Mahony said:
"This is our opportunity to recognise the work of the 31 community centres that participated in the project, the first phase of which is Waste Management. This project is a testament to the dedication and commitment of community centre staff. The establishment of "green teams" at each centre shows their commitment to the project. After the challenges that Covid 19 brought over the past two years, Fingal Community Facilities have come back stronger than ever and are well on course to have a footfall of almost 2 million visitors in 2022."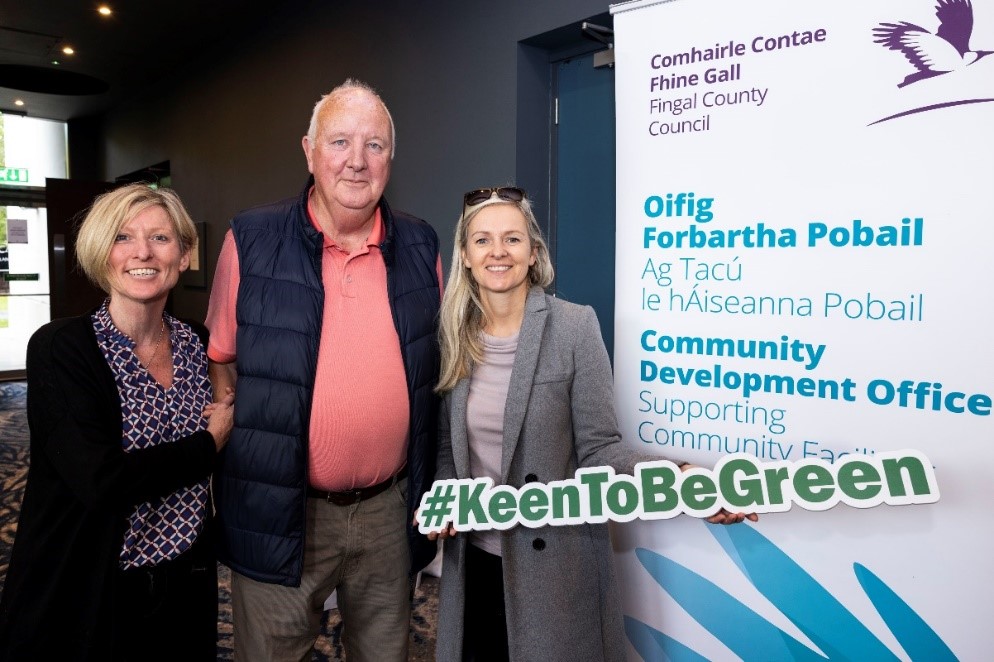 Senior Executive Officer of Fingal's Community and Sports Department Naomi Weir also spoke at the proceedings and acknowledged the hard work of all the facilities and their staff: 
"Through involvement in the Keen to be Green initiative, Community Centres can not only introduce best practice in greening their own facilities, they are also key influencers in the community who are well positioned to inform and educate communities on climate action initiatives.  The Fingal Facilities Network is to be commended on stepping up to take on this challenge, leading by example and guiding our communities to embrace a more environmentally conscious future."
The awards were preceded by a Network meeting and on the agenda were presentations from Magnet+ Broadband, Codema Dublin on Energy Efficiency and Irish Water offered tips on Water Conservation – the next stage of the 5 stages of the Keen To Be Green Facilities Project. There was also a year in review presentation from the MC and Baldoyle Community Hall manager Heidi Bedell and a presentation on Active Travel initiatives from Walking and Cycling Officer Stephen McGinn.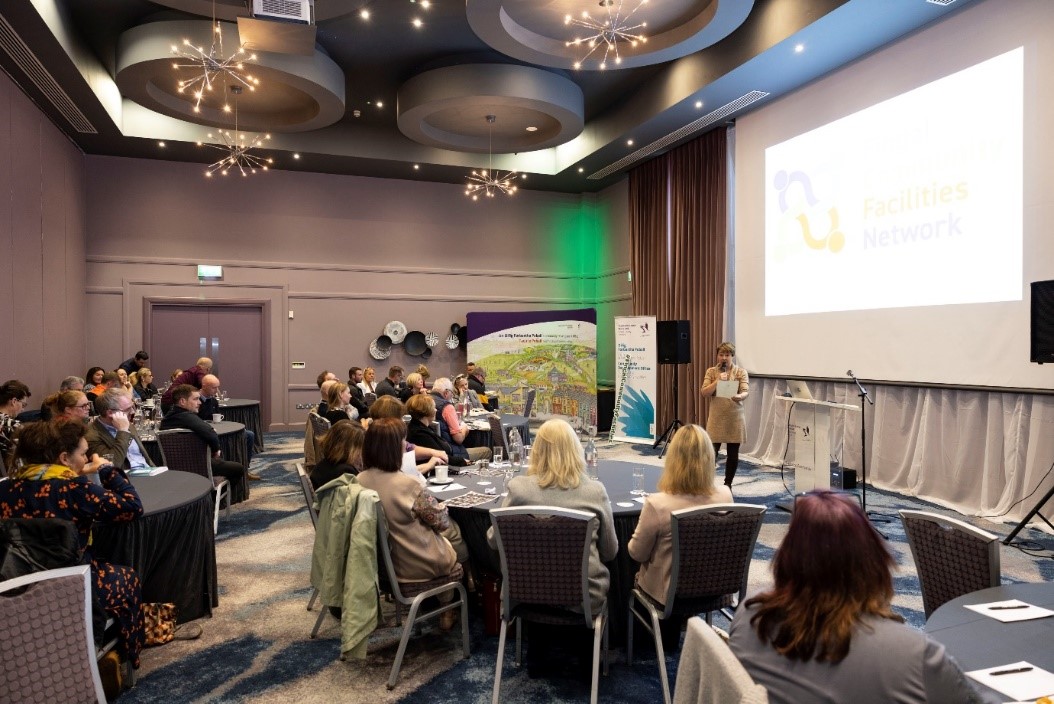 Environmental Awareness Officer Sinéad Fox was also present with items for waste management including brown bin caddies and litter-pickers and presented plans for the next phase of the project.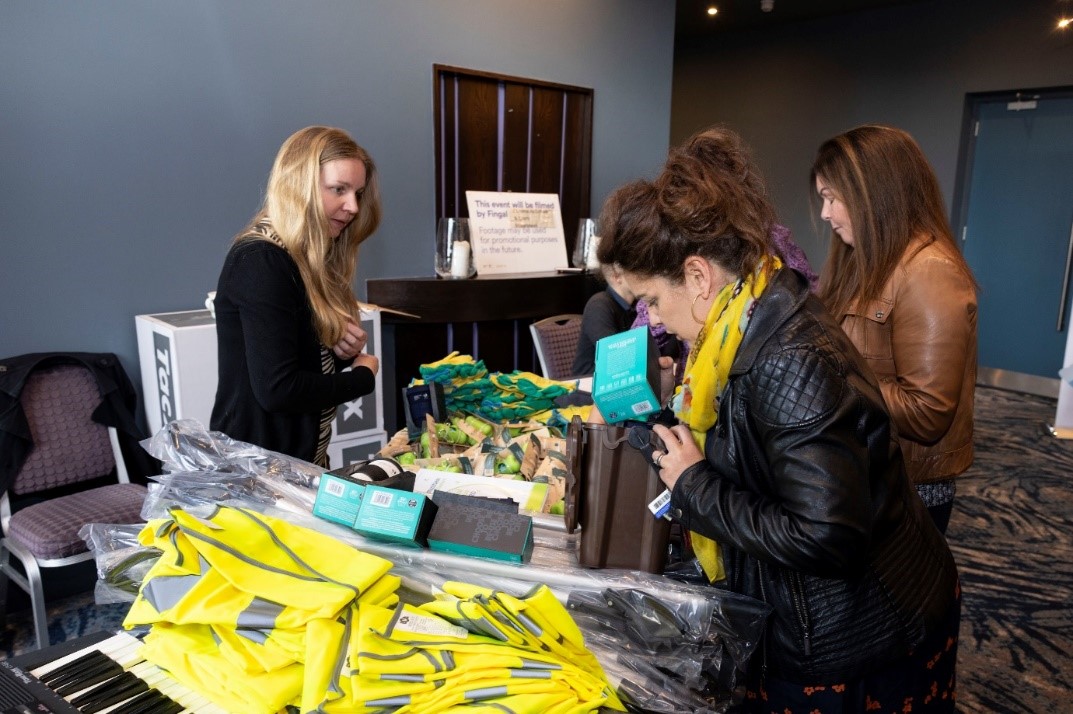 The Network AGM will be held in November and the Water Conservation phase of the Keen To Be Green Project is now underway. The Keen to be Green project is a collaboration between the Fingal Community Facilities Network, Fingal County Council's Community Development Office and Environment Department. The project aims to feed into Fingal County Council's five-year climate action plan. 
Rivervalley and Baldoyle both host Coffee Morning Fundraiser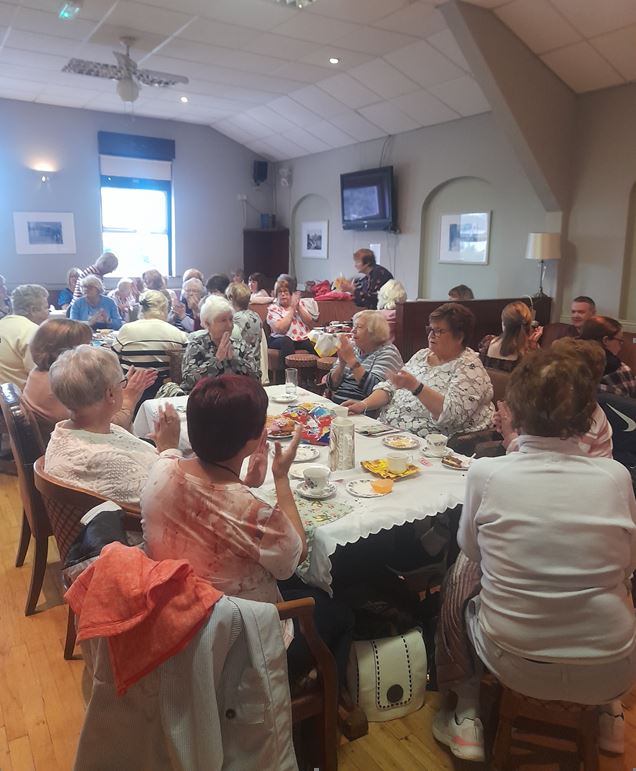 On Thursday the 22nd of September, a number of locals braved the rain to come down to Rivervalley Community Centre for the annual fundraising function in aid of St Francis' Hospice.
The event was kindly organised by the Revival group in Rivervalley who get together every Tuesday and Thursday mornings. The downstairs hall area in Rivervalley caters for those interested in indoor bowls, table tennis and darts. Upstairs are the ladies who have a keen interest in knitting and stitching. 
This group continues to grow and is a great social outlet for those interested in participating in the activities provided in Rivervalley Community Centre.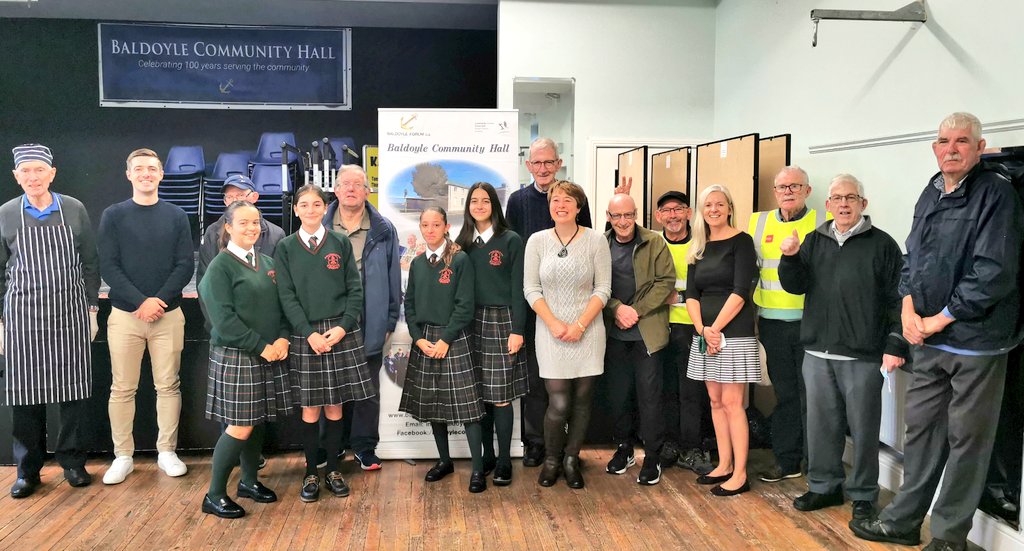 Over in Baldoyle Community Hall, the Baldoyle and District Men's Shed teamed up with Transition Year Students from St. Mary's Secondary School to run a coffee morning fundraiser for their beloved St. Francis Hospice in Raheny.
Despite a dark and rainy morning the hall was filled with crowds of happy people enjoying delicious baked goods and hot Bewley's coffee.
"We've had great fun organising this event", said Michael Phelan, Chairperson of the Baldoyle and District Men's Shed, "this is the first time we've worked with students from St. Mary's and it's been a very positive experiment in intergenerational work.  Our thanks to all who have supported the event and especially those that brought cake!"
The Coffee Morning raised over €1,100 for the St. Francis Hospice in Raheny and the organisers are looking forward to similar projects in the future.  People can contact the Men's Shed for more information on 085 1469846.
ChangeX visits Huntstown Community Centre
Huntstown Community Centre were delighted to welcome a team from ChangeX and the Lego Foundation last week. They came along to view the work created with funding received from the organisations.
The Centre successfully completed a 30 day challenge which led to us to receiving seed funding for our Urban Thinkscape which is a project of Playful Learning Landscapes – encouraging interaction between children and caregivers in their urban environment. Playful Learning Landscapes is a global movement which assists communities to create vibrant and inclusive social environments to nurture a strong sense of community.
The plan was to fully utilize outdoor space to add vibrant additions which would
encourage social interactions
provide a wide variety of experiences that are accessible and attractive to all
get children socialising with others using their imaginations for free active play
develop children's motor skills, balance, coordination and improve their health.