Relevant News
FYPSC Wants to hear from you! -reminder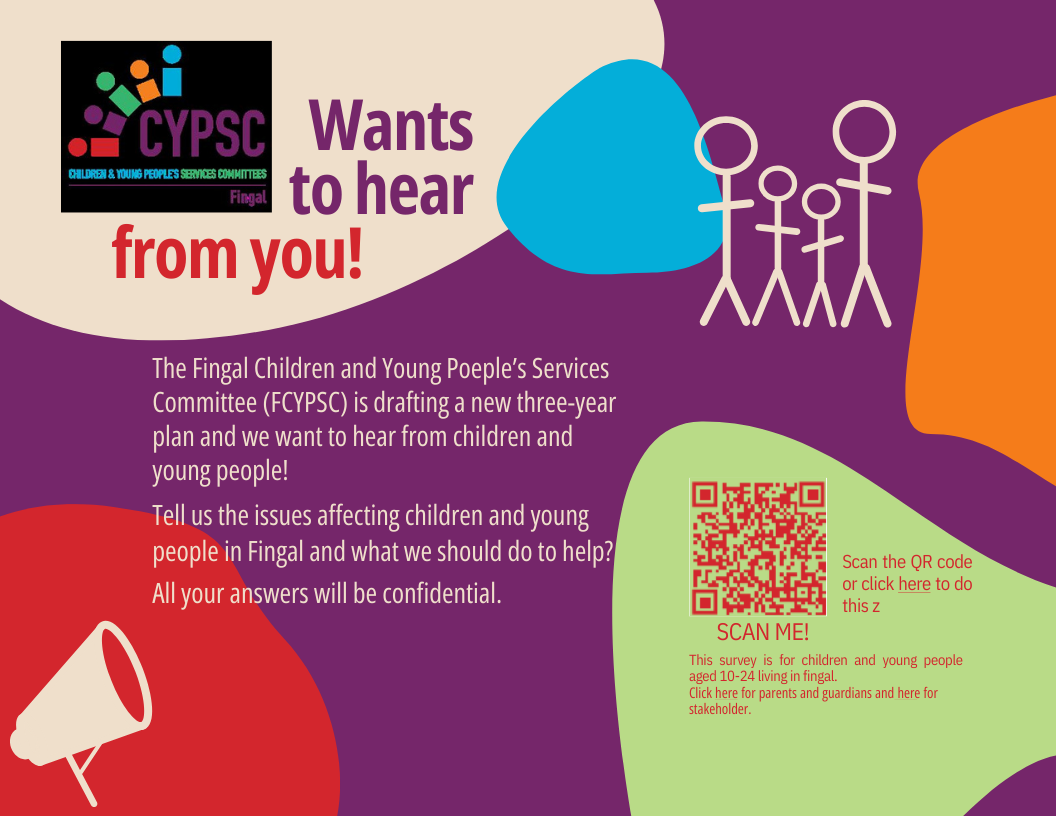 Fingal Children and Young Peoples Services Committee ( FCYPSC) are developing a new three year plan and would really like to hear from children, young people, parents and stakeholders about the issues impacting children and young people.
FCYPSC ask it if you could distribute the attached questionnaires to parents through your network, complete the questionnaire yourself, encourage staff to do the same and distribute to students through school network contacts.
For convenience links have been provided to the survey below-
Children and young people's survey: https://www.surveymonkey.com/r/NVF52V7
Parents survey: https://www.surveymonkey.com/r/YJFNTK9
Stakeholders survey: https://www.surveymonkey.com/r/C9BRNKH
The last day to complete the surveys is Monday the 9th of October 2023.
A hard copy of the parent's questionnaire, in case parents would prefer to complete the survey this way, has been attached below.
Fingal County Council's Integration Team in association with SHE (SEE Her Elected) Introduction to Local Politics free workshop and Understanding Local Government free online course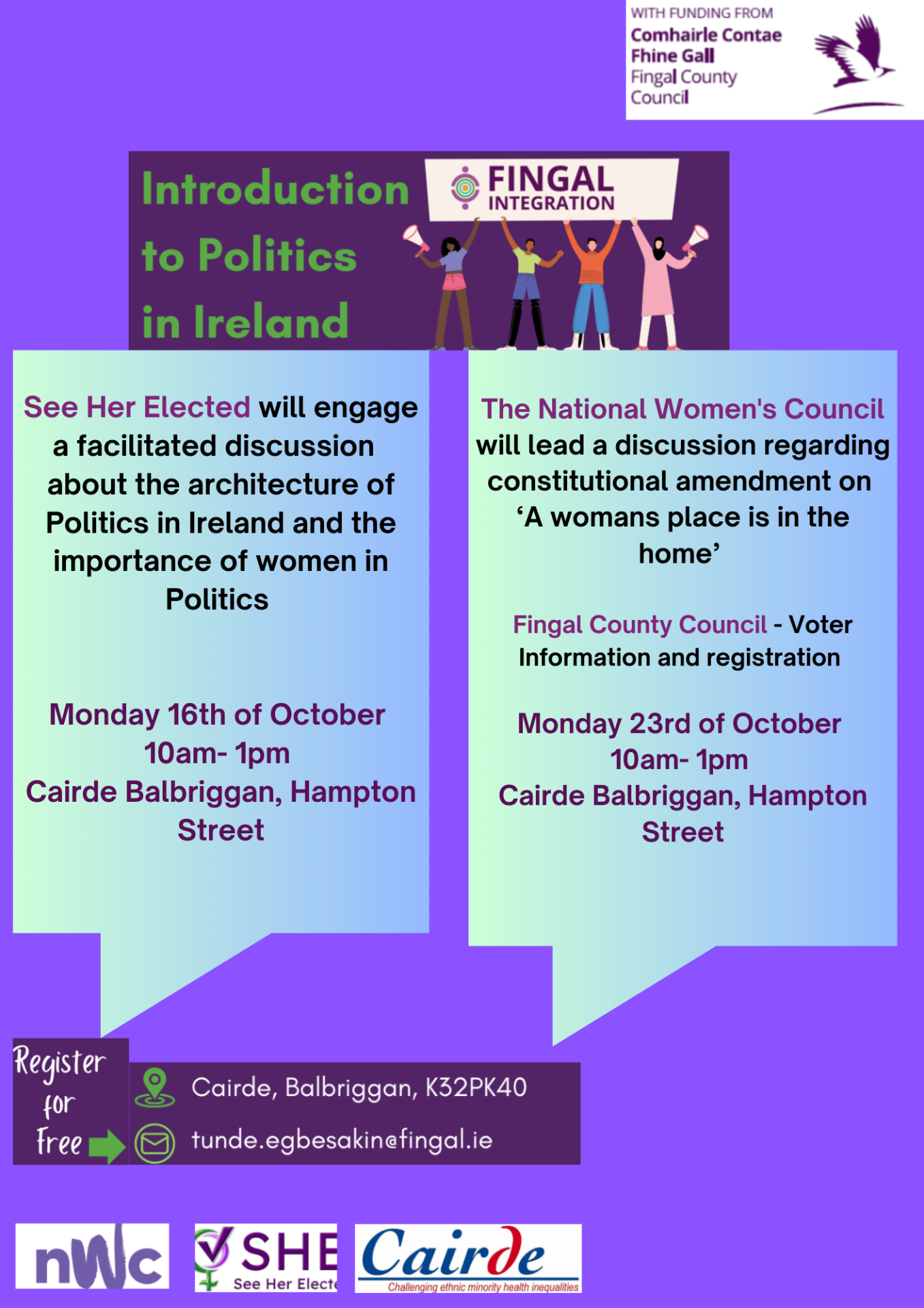 Fingal County Council's Integration team in collaboration with SHE (See Her Elected) are hosting 2 information sessions, details given below.
> A free workshop on Introduction to Politics in Ireland on Monday, 16th October in Cairde, Balbriggan from 10.00am -1.00pm.
> A free online course on Understanding Local Government in Fingal on Monday, 16th & 23rd October, 7.00-8.30 pm via Zoom.
To register for either of the above sessions, please email
Events
Hartstown Community Centre events.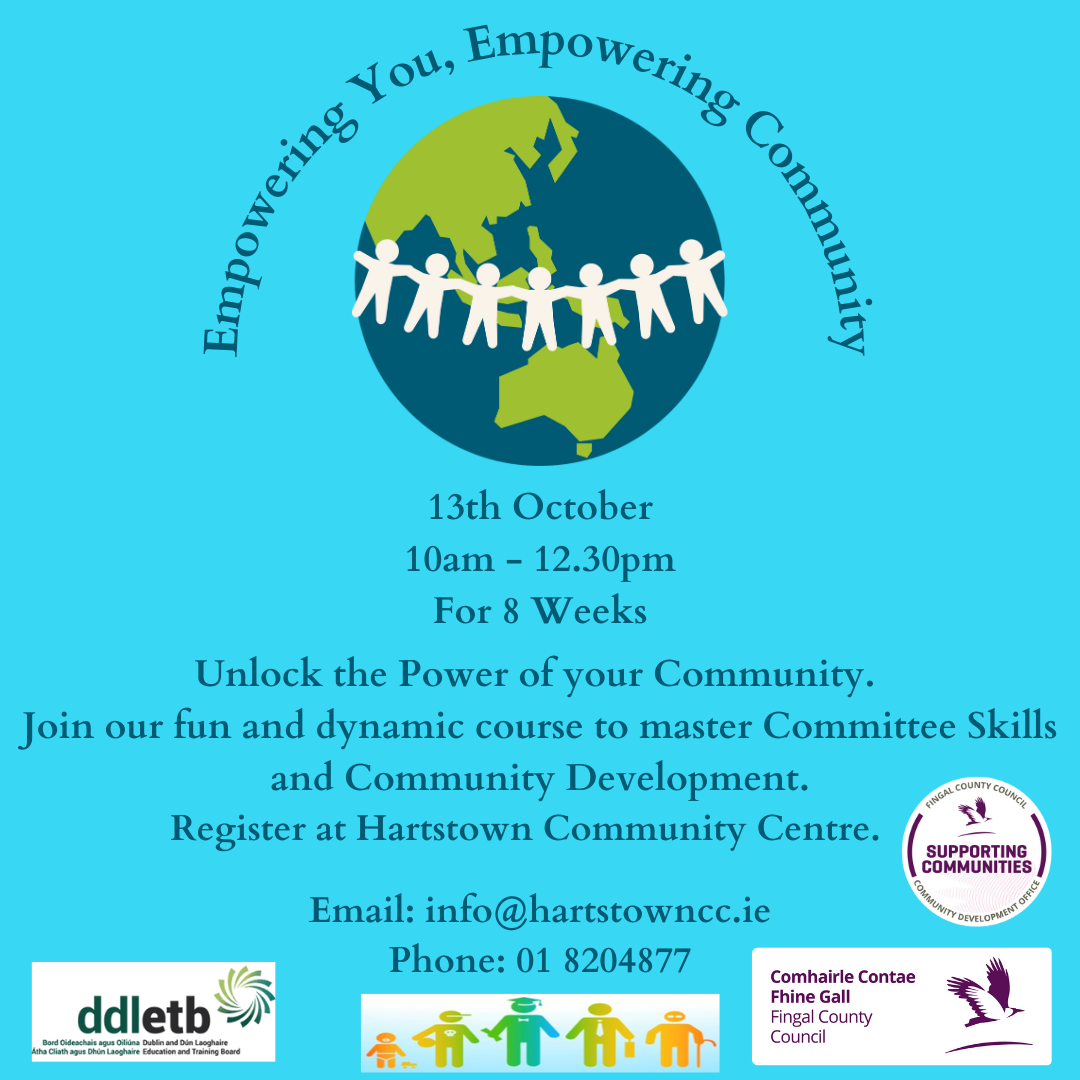 Hartstown Community Centre with support from FCC's Community Office have the following events taking place at their centre:
Empowering You, Empowering Community Unlock the power of your Community! Join their fun and dynamic course to master Committee skills and Community Development. The course starts on Friday the 13th of October from 10.00am – 12.30pm, to run for 8 weeks. Register at the Centre or contact 01 820 4877 email
Free Pottery workshop an 8 week programme starting Wednesday the 11th of October from 10.00am – 12.30pm , for more information on the course contact the centre on 01 820 4877 or email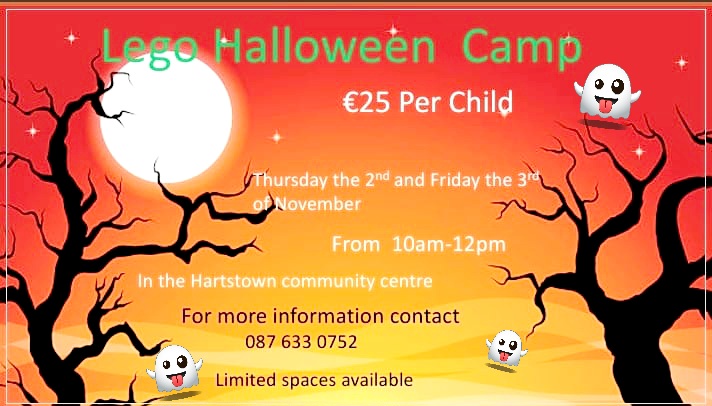 Childrens Lego Halloween Camp! To take place on Thursday the 2nd and Friday the 3rd of November from 10.00am to 12.00pm, with limited spaces available early booking is advised. To book or for more information contact the Centre on 087 633 0752
Men's exercise classes Huntstown Community Centre
Men's Exercise Class
STARTING 11th October at 10am
Suitable for all men over 50+ this programme will initially run for six weeks on a Wednesday(11th of October) morning from 10.00am, at the moment the Centre are inviting expressions of interest to gauge the demand, please leave your name and mobile number at Huntstown Community Centre's reception if you would be interested in participating.
This programme with Huntstown Community Centre with support from FCC's Community Department will offer an avenue for men to learn about the importance of exercise and to practice physical activity with the guidance of a professional trainer. Sessions will be adapted to suit the needs of participants, via a safe and non-judgmental environment.
Ageing brings an increase in sedentary lifestyles, reduced mobility, and increase in falls as well as chronic and age-related diseases. One of the simplest ways to counteract the adverse effects of ageing is exercise, which will also increase participants' physical, social and mental wellbeing.
These classes will work on strengthening major muscles. The major muscles include legs, hips, back, abdomen, chest, shoulders and arms. Through strengthening exercises you can build and maintain strong bones, regulate blood sugar and blood pressure, and maintain a healthy weight.
Good posture keeps your body functioning in the correct way. With good postures comes well-balanced muscles and can help you prevent injuries. For adults to have good posture it can help with chronic back pain and other aches and pains. Arthritis and similar conditions can deter people from exercising. However, even with a chronic condition exercise can help with relieving pain.
Interested ? Just leave your Name and Mobile Number at the Centre's reception.
Fee of €20 to cover all 10 weeks – Payable at the reception at Huntstown Community Centre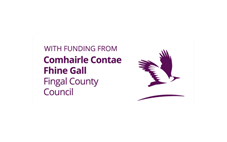 Baldoyle Community Hall free English classes and Halloween event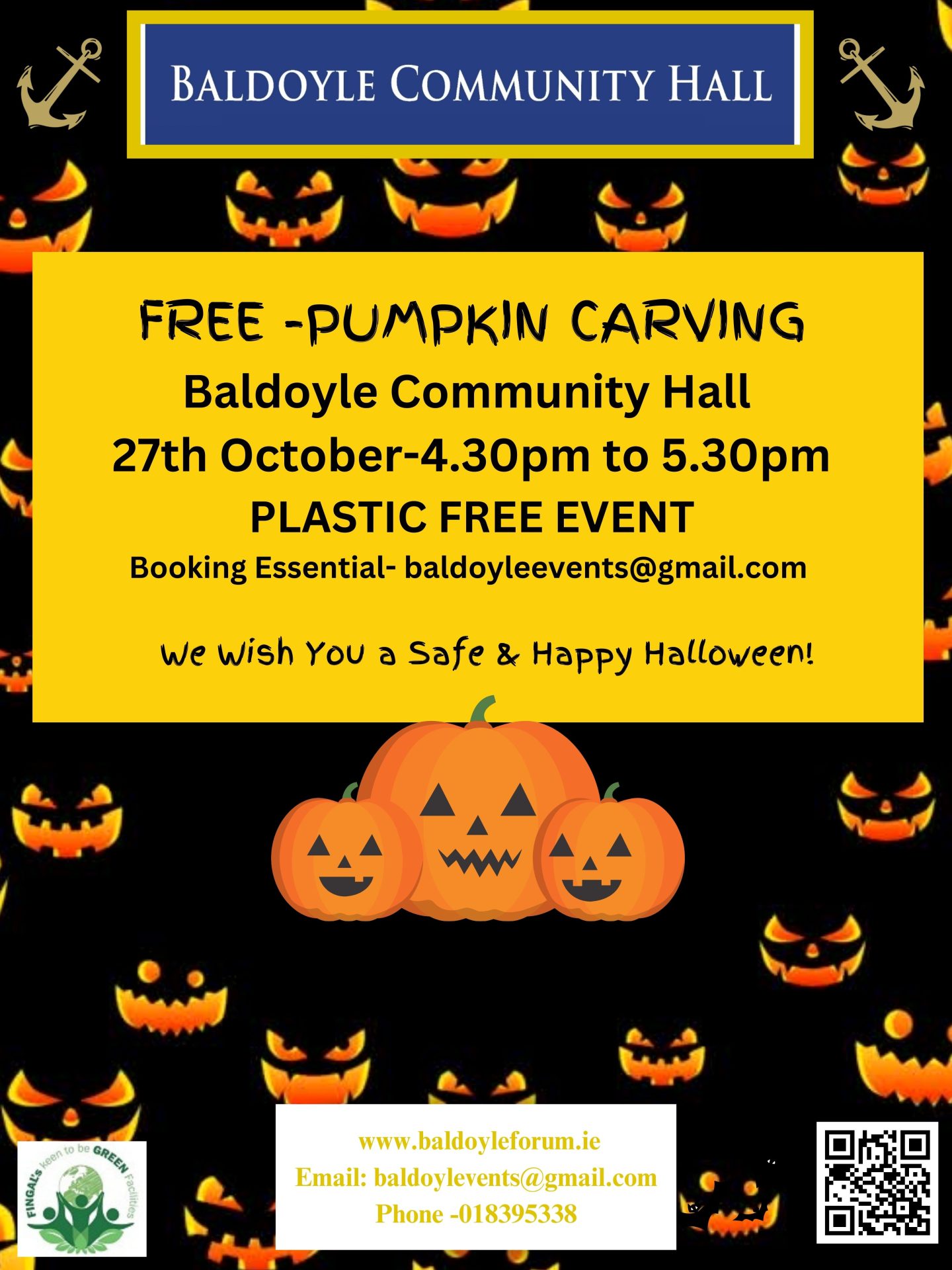 Free English Classes
Baldoyle Community Hall are offering Free Basic language Conversation lessons with Louise. The class is upstairs in the boardroom in a warm friendly atmosphere. To take place Every Friday from 10.00am to 11.30am. Tea and Coffee provided will be provided for attendees.
If interested contact the reception in Baldoyle CH on 01 8395338 with all welcome!
Free Pumpkin carving! to take place on Friday the 27th of October from 4.30 – 5.30pm. Booking is essential in advance to attend – contact to do so. To note this is a plastic free event.
Lusk Cultural Centre design proposals
The below image is a graphic for the consultation process for design ideas for phase 2 of the Cultural Centre in Lusk. The consultation commenced last Saturday, the 30th of September.
Design ideas for phase 2 proposals of the Lusk Cultural Centre include the following:
> A multipurpose performance space.
> A co-working hub to provide both community and enterprise space in a post covid work environment.
> A coffee dock and seating.
> Outdoor performance space.
> A multipurpose landscaped courtyard for car parking, artisan markets and outdoor workshops etc.
> Bike parking to support a sustainable Lusk.
This project forms part of the Town Centre First projects for Lusk.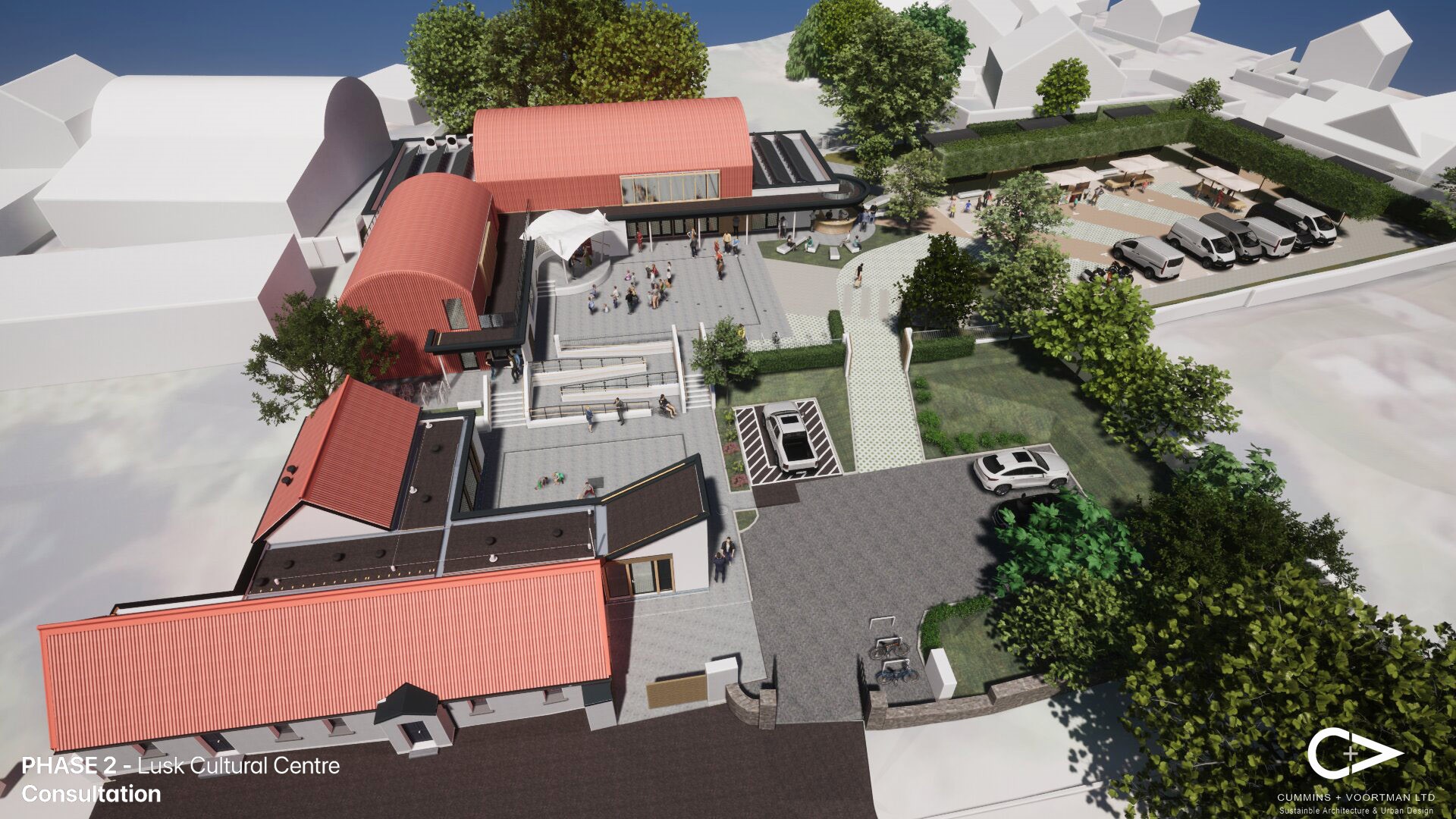 Blakestown Coummunity Centre Photography Workshop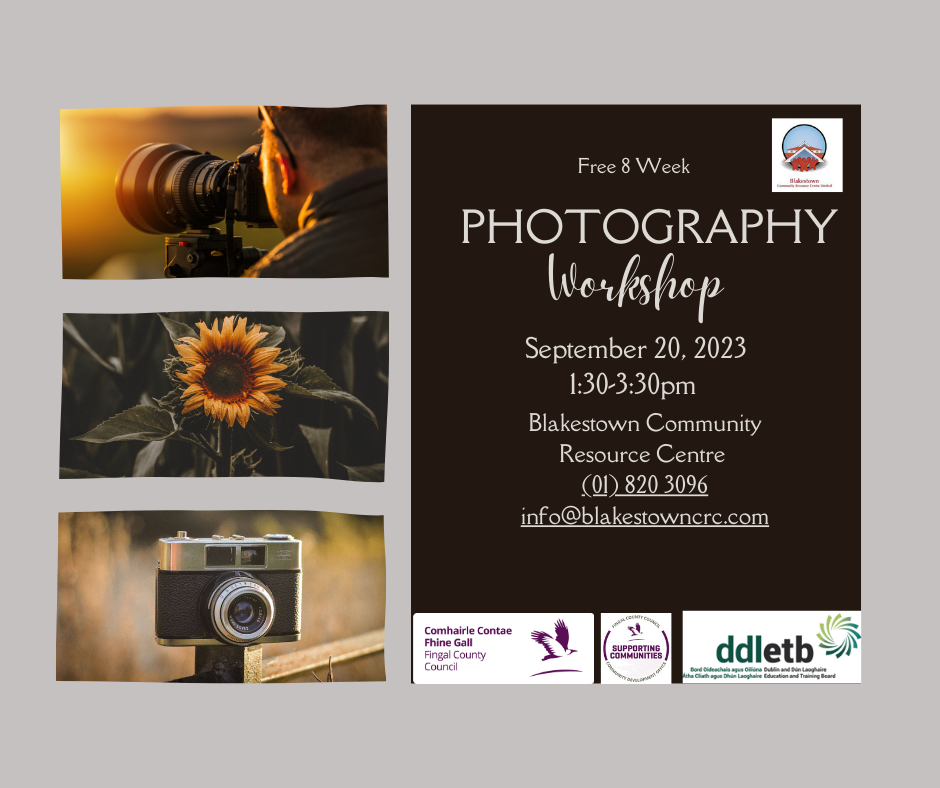 Blakestown Community Centre with support from FCC's Community Department are running an 8 week Photography Workshop. Workshop began on Wednesday the 20th of September, 1.30 – 3.30pm, to run weekly. Is still availability to sign up to this Workshop if interested, contact the Centre on 01 820 3096 or email .
Corduff Children's Sports Hub – Corduff Sports Centre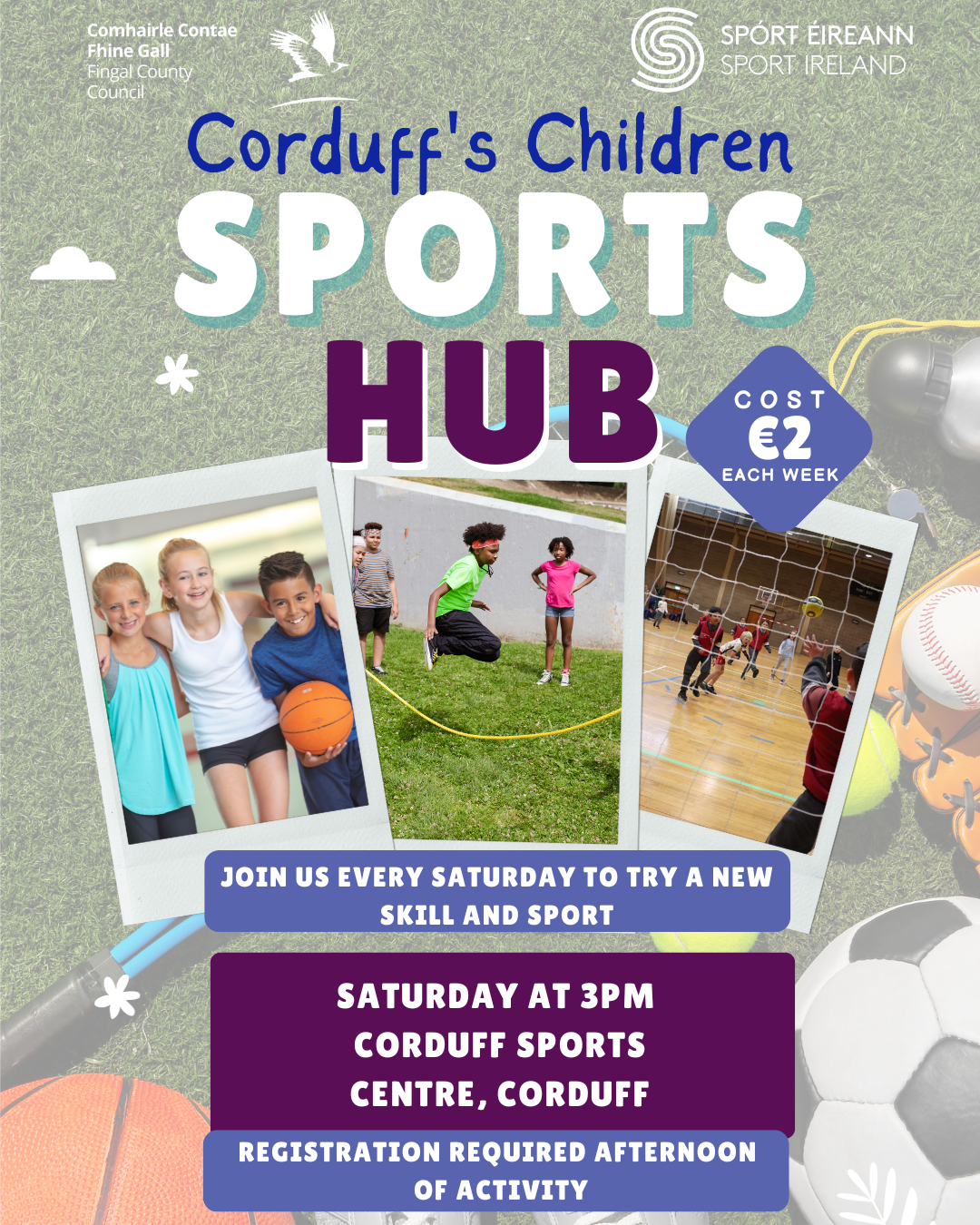 Come try a new skill and sport at the Corduff Sport Centre, in association with Sport Ireland and FCC's Community Department, at the Children's Sport Hub every Saturday from 3.00pm. Registration is required on the afternoon of the activity, with a €2 fee each week. For more information contact the Centre on 01 823 5000.
Castleknock Community Centre 'Spooky Halloween event'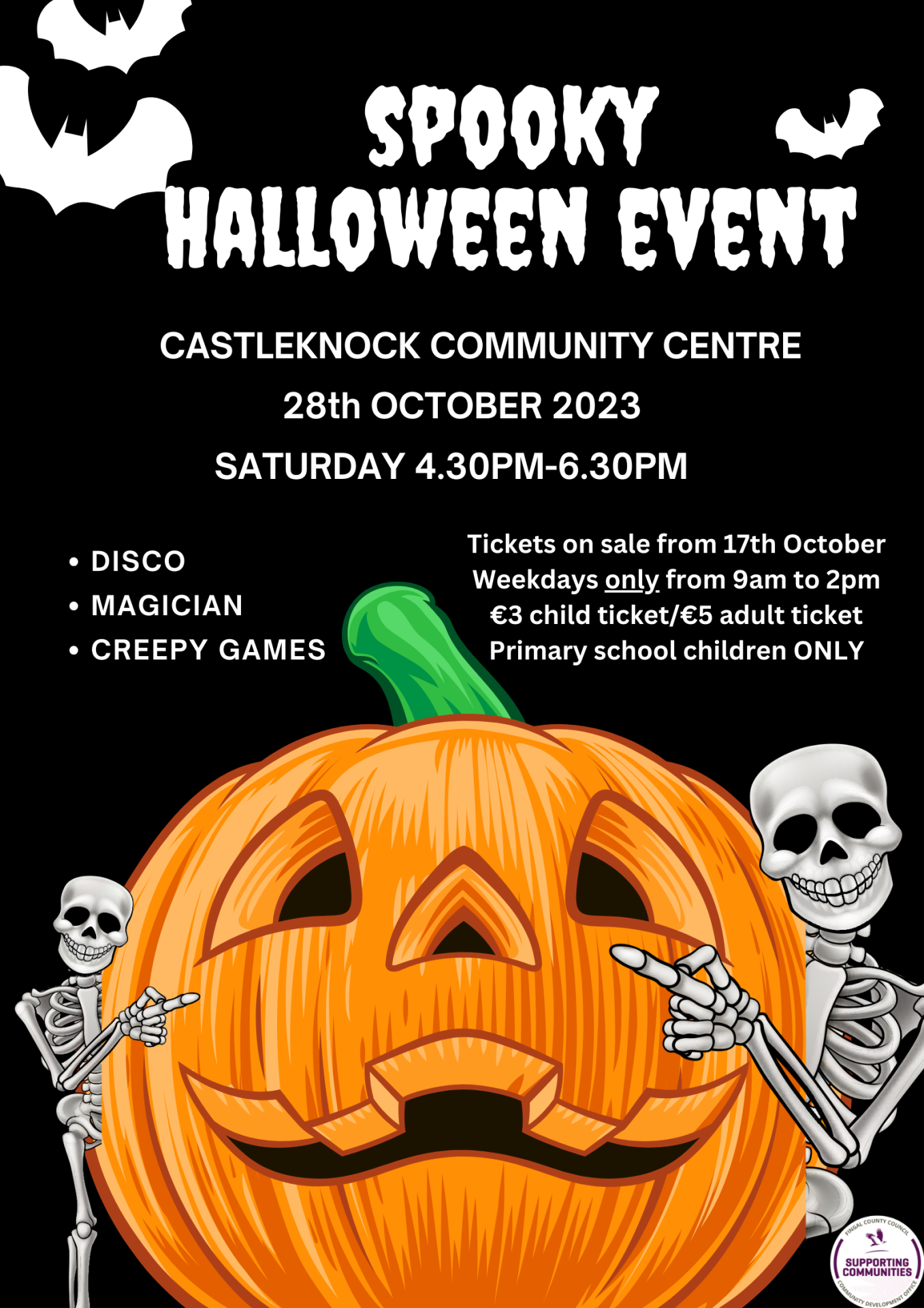 Castleknock Community Centre will be having a 'Spooky Halloween Event' on Saturday the 28th of October from 4.30pm-6.30pm.
Tickets will be on sale from the 17th of October and can be purchased at the Centre's reception on weekdays from 9.00am to 2.00pm.
The event is for primary school children and will feature creepy games, a magician and disco!
The National Hub Network Guidance Manual for Good Governance.