The Baldoyle Community Hall was built by locals in 1922 using betting profits from the Baldoyle Racecourse. The hall became Baldoyle's first library, a turf store, and a theatre. It was the place to go for dances down through the decades, and many a Baldoyle match was made in this hall. It has continued to be a focal point for the community and has always been run by volunteers. Heidi Bedell, Manager of the hall stated "Baldoyle has always had an active community and we get great support for all our projects, it's a lovely community to work in".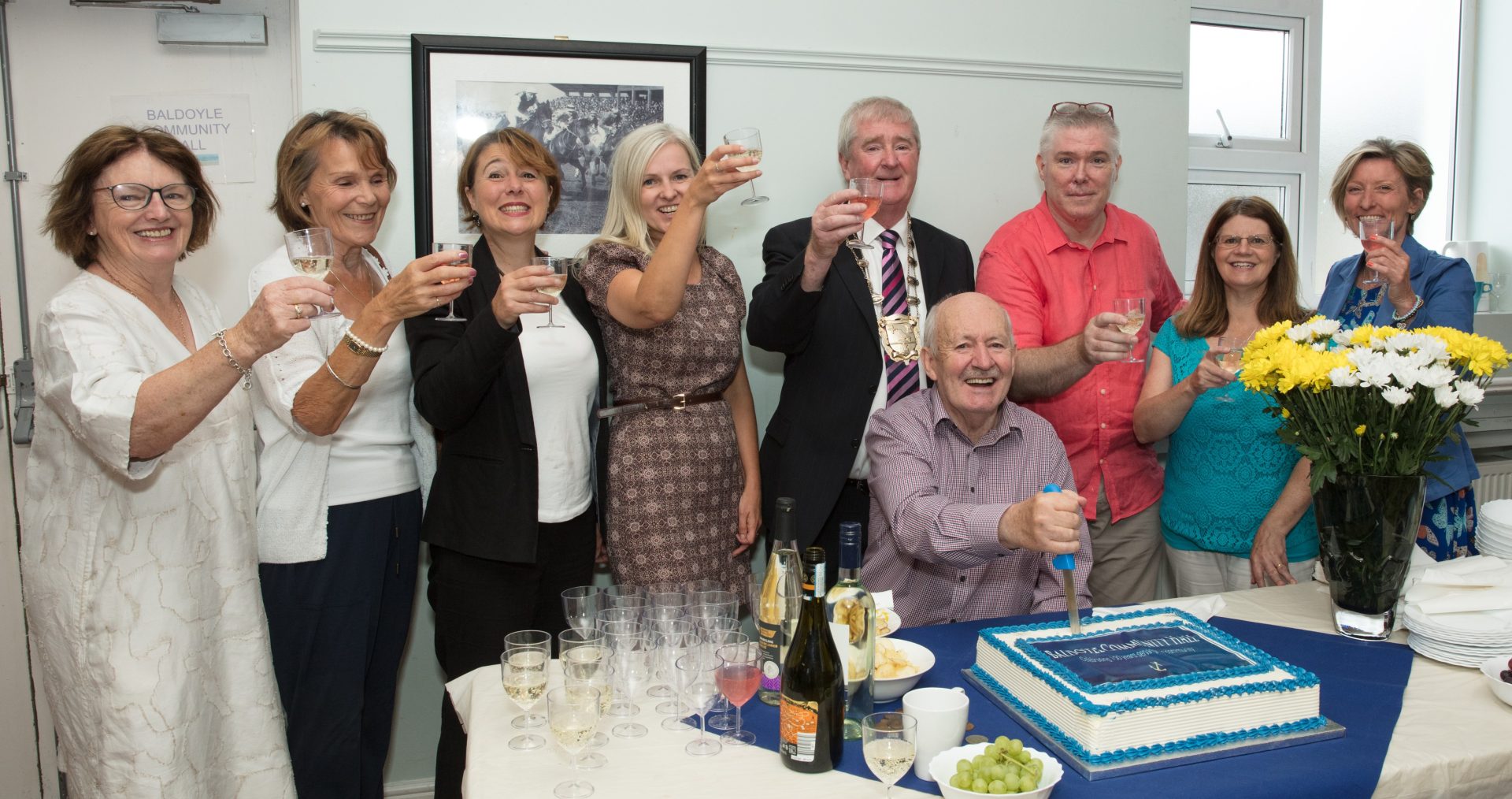 The building itself is now owned by Fingal County Council and is leased back to the community. The Council provides an annual maintenance grant but 90% of the running costs are self-funded. With over 50,000 visitors throughout the year, the hall is a hive of activities that include art, yoga, bingo, dancing, crafts, clubs, and fitness classes, and we are home to the forget-me-nots choir, active retired and men's shed.
The next 100 years of Baldoyle Community Hall begin with an ambitious project of renovation and upgrading that will bring exciting new facilities to Baldoyle. Cllr. Joan Hopkins, Community Development Manager for Baldoyle Forum CLG said, "We are delighted that we have secured significant funding to upgrade the building & that this incredible community facility will have its future secured for the next 100 years".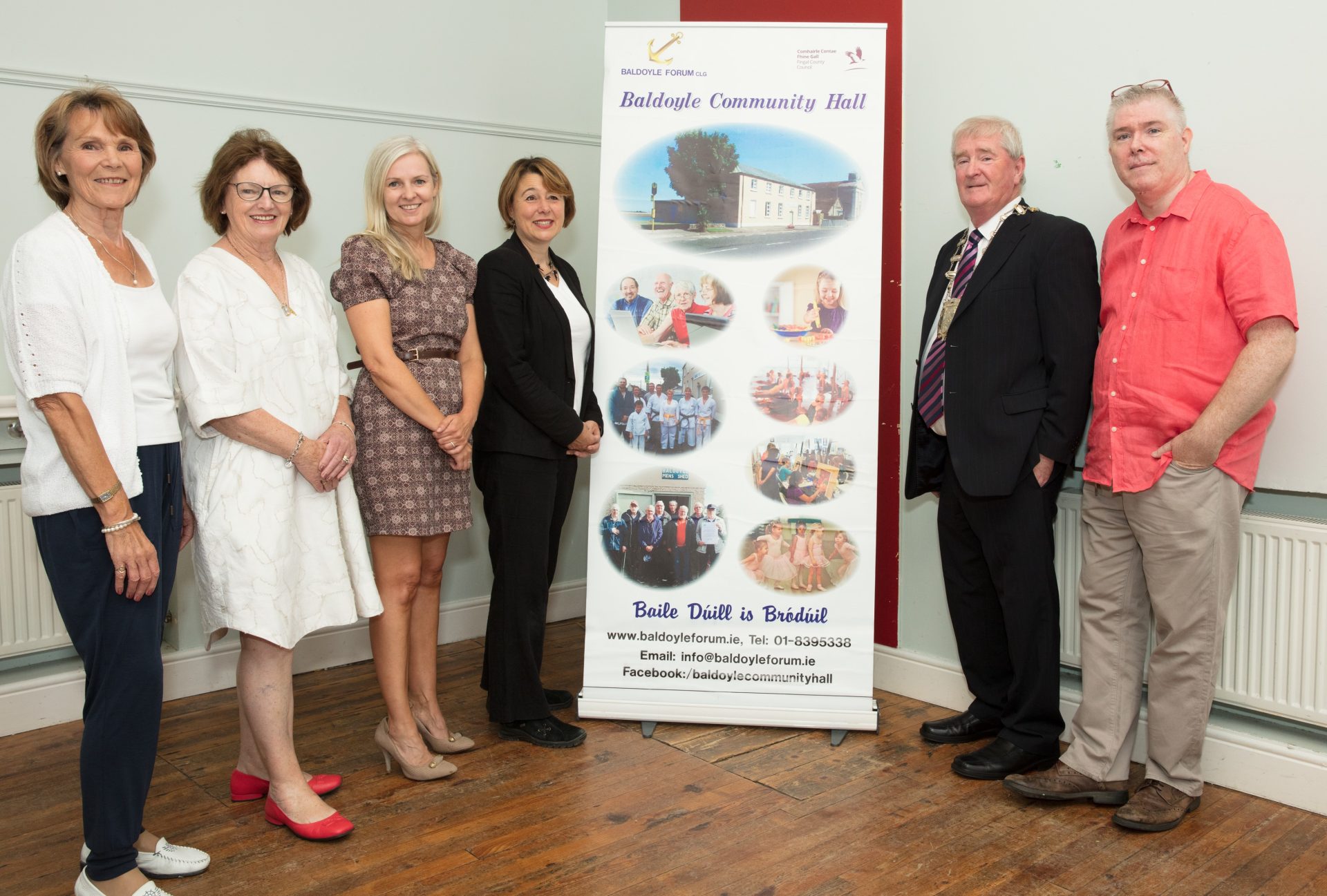 On Saturday, 20th August, the Acting Mayor of Fingal, Cllr. Tom Kitt, unveiled a plaque to mark the centennial anniversary. Tom Kitt said, "This location and its people are very special and as Acting Mayor of Fingal I would like to congratulate them on 100 years and give my best wishes for the next 100 by unveiling this plaque."
The Acting Mayor of Fingal was joined in the celebration by the staff and board (present and retired), volunteers, tenants of the hall, club members, and local residents. Brian Greene, Chairman of Baldoyle Forum Clg, said "On behalf of the Forum I would like to express our sincere thanks to the entire community of Baldoyle for all of their support, past, present and future."
A video of the event, including a 3D model of the future plan for the hall will be available on their website www.baldoyleforum.ie.