Baldoyle Forum are preparing to host their 29th annual Art Exhibition in their Community Hall. The free to attend exhibition will include paintings, drawings and photography. Open from 11am-5pm on Saturday and Sunday (18th and 19th of June), the exhibition is in support of St. Francis Hospice.
For more information, visit their website here.
Street Feast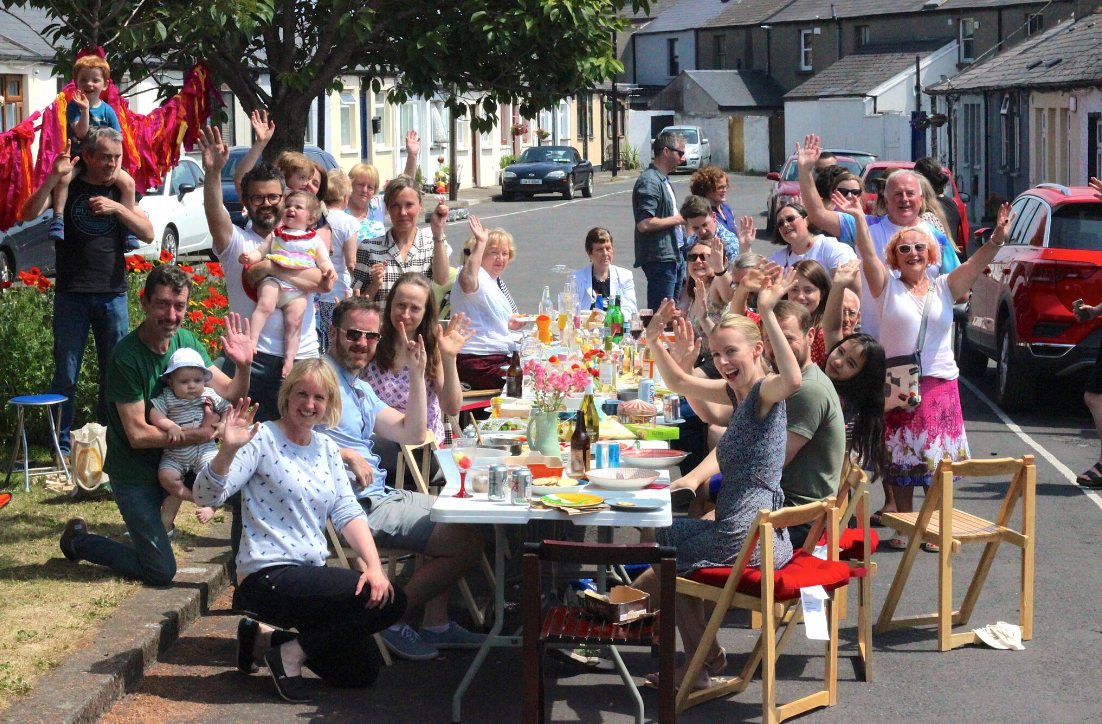 Taking place on Sunday the 26th of June, Street Feast is Fingal's day of Community Celebrations & Neighbourhood Lunches. It is a wonderful excuse to eat great local food, celebrate our communities and connect with people in our neighbourhoods. The day will see thousands of people across the country taking part, acknowledging Ireland's community spirit as we 'come together again' and emerge tentatively and safely from the Covid-19 pandemic.
Anyone can sign up to host a feast, and register for your free Street Feast pack on www.streetfeast.ie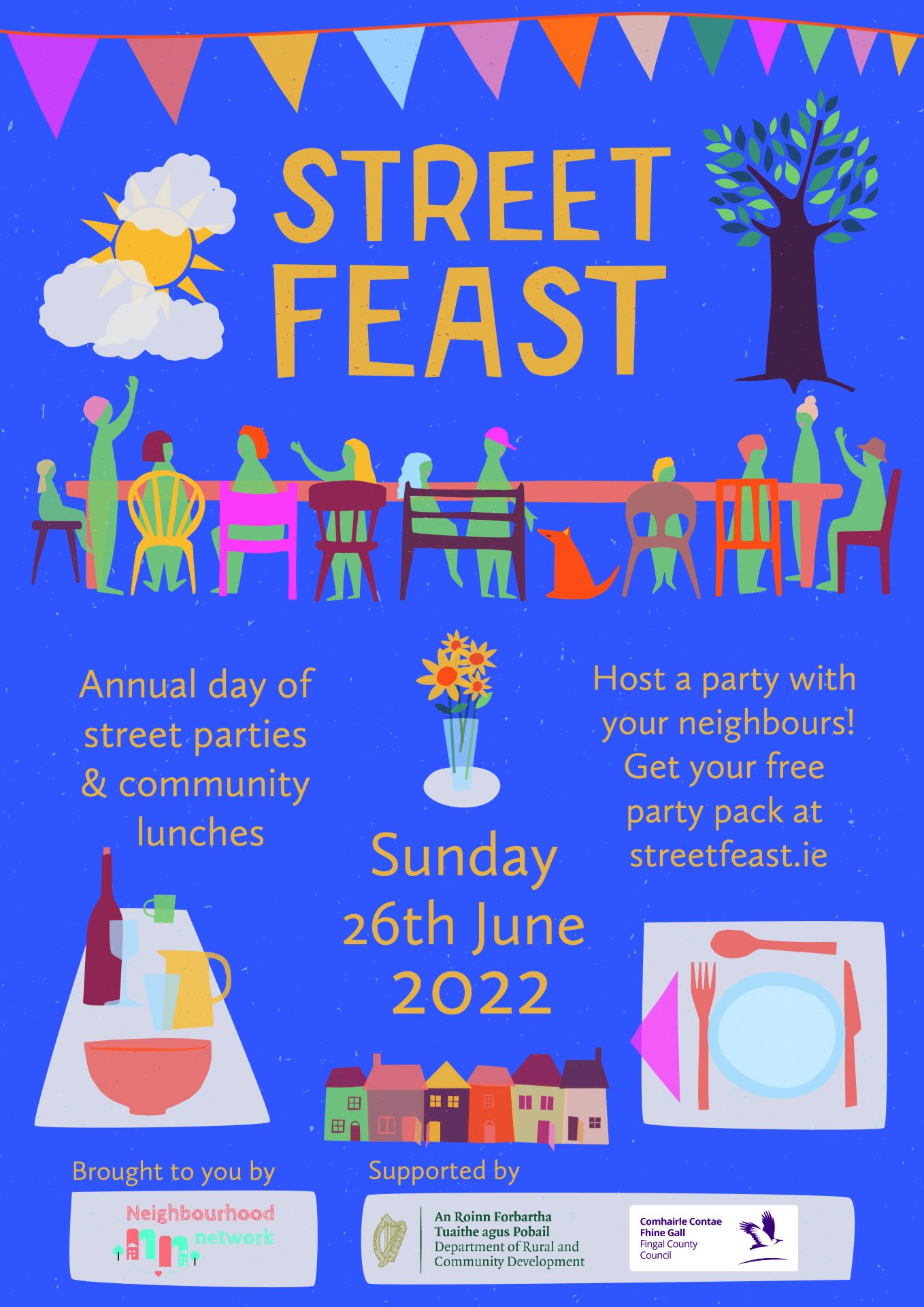 Connected Hubs Grant – new initiatives to support Remote Working
Minister for Rural and Community Development, Heather Humphreys, has today announced a series of new initiatives that will make remote working more accessible and attractive for thousands of people, including:
New voucher scheme to give remote workers free access to their local digital hub
At least 10,000 hot desk facilities to be provided free of charge to existing hub users and those using the facilities for the first time
€5 million investment under 'Connected Hubs' to improve 81 remote working facilities nationwide
Local Authorities to each receive €50,000 in funding to promote remote working opportunities in their areas
"As Minister for Rural and Community Development, I am serious about ensuring we don't simply revert to the 'old normal' – the way of life we had before COVID-19. When I meet remote workers across the country, they tell me all about the benefits of spending a few days each week working from a digital hub in their local community.
Four of our Network's Centres are currently on the Connected Hubs platform:
Find more information here, or visit connectedhubs.ie.