Africa Day celebrations are being held in Flemington Community Centre on Saturday the 28th of May from 1pm-6pm. Balbriggan African Community in collaboration with Fingal County Council cordially invite you to a family fun day to take part in the festivities.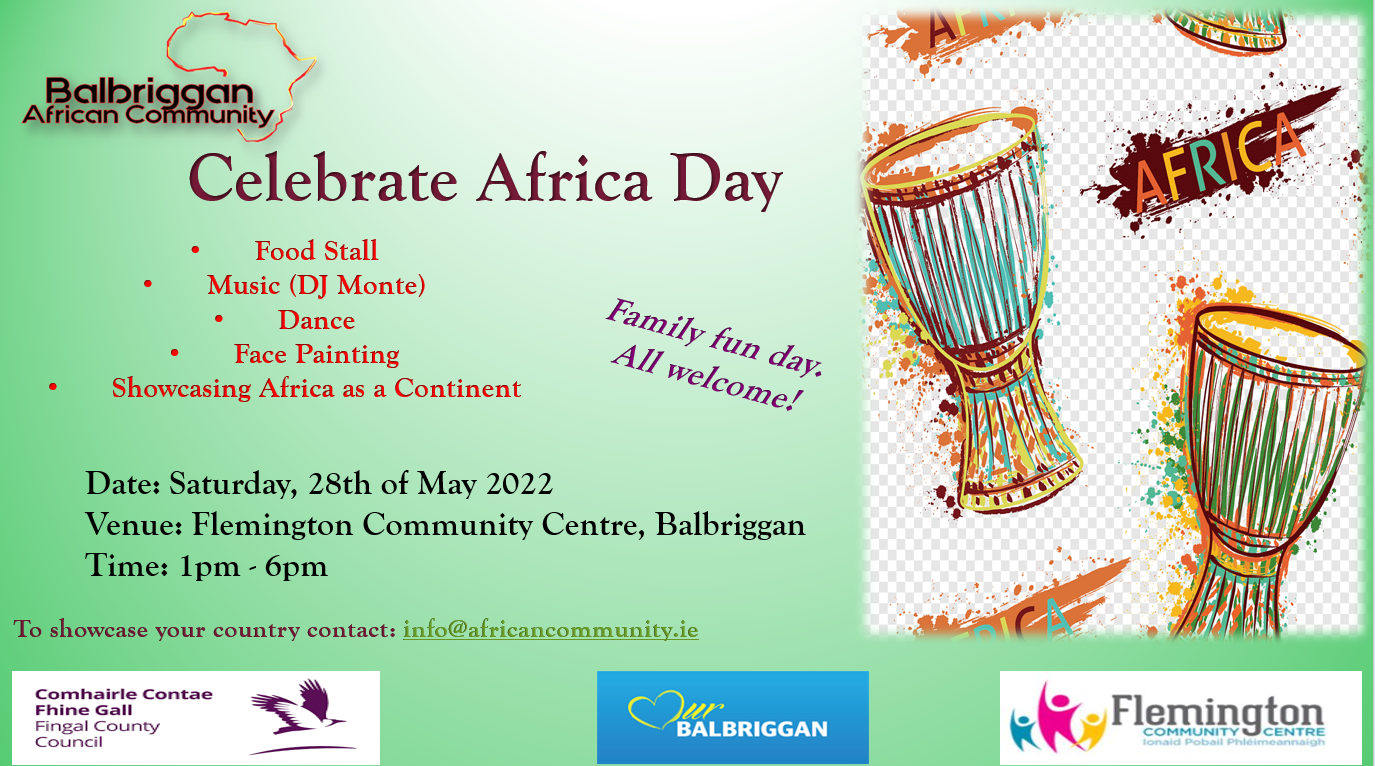 A successful Africa day was also launched in Donabate Portrane CC this week with the theme of Beauty in Diversity.
Fingal and FAI's Football and Fitness TY Course at Corduff Sports Centre
Corduff Sports Centre provided the base for Fingal County Council and the Football Association of Ireland's Football and Fitness TY Course, who have today celebrated the graduation of the class of '22.
The unique course provides the TY graduates with the opportunity to meet their educational requirements whilst also developing a whole range of football, fitness and life skills. They gain a full Fitness Instructor's qualification from Litton Lane Training, and undertake the FAI's Coach Education pathway that gives them PDP1 and PDP2 qualifications, as well as a gym instructor qualification.
Robert Burns, Director of Community Development and Sports at Fingal spoke about the Course saying: "Here in Fingal we have something that's truly unique for the whole of Ireland and we are extremely proud to be able to partner with the FAI on this. We are looking to not only help produce potential superstars of the future, but also give them a greater awareness and understanding of things like sports psychology and nutrition that they can take into their everyday lives. We certainly hope this gives these students a welcome boost in their endeavors and helps take their abilities, desire and passion to the next level."
Another important element of the course sees the students giving back some of their new founds skills by conducting lessons at schools and with community groups across Fingal.
One of the eleven students on the course to have received an international cap for the Republic of Ireland this year, Danny McGrath from Balbriggan, has shared his journey on the TY course in a video showing the day to day. Watch it on Youtube here.