Relevant News
Fingal Inclusion week 2023 – #InviteIncludeInvolve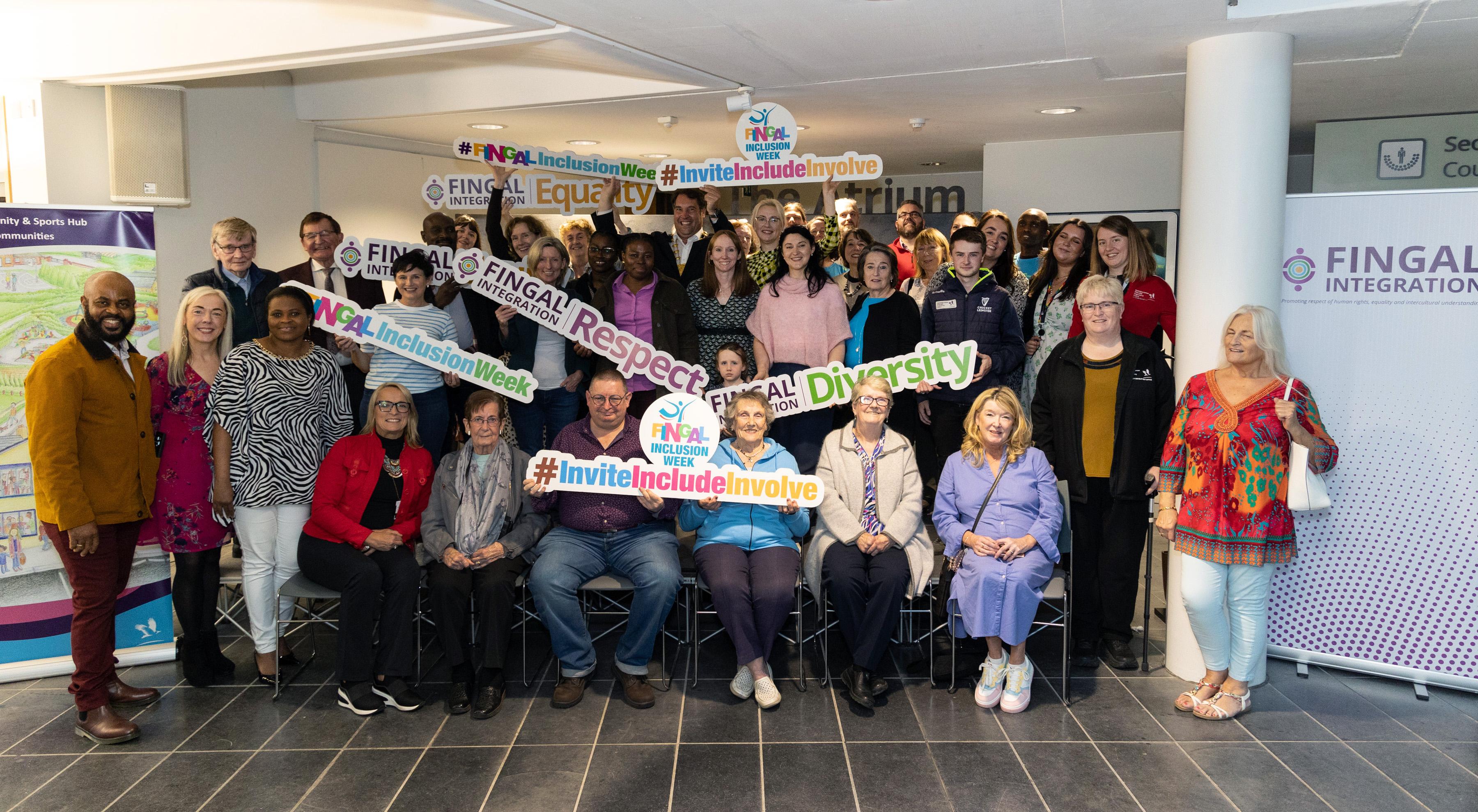 There is something for everyone in the programme planned for the fifth Fingal Inclusion Week with over 70 events taking place across the County. Running from Monday 13th November to Sunday 19th November, Inclusion Week is an initiative of Fingal County Council's Community Development Office in collaboration with the Fingal Integration Team.
Fingal Inclusion Week aims to highlight the positive work that communities, agencies, and other organisations are involved in to reduce social exclusion and poverty in Fingal.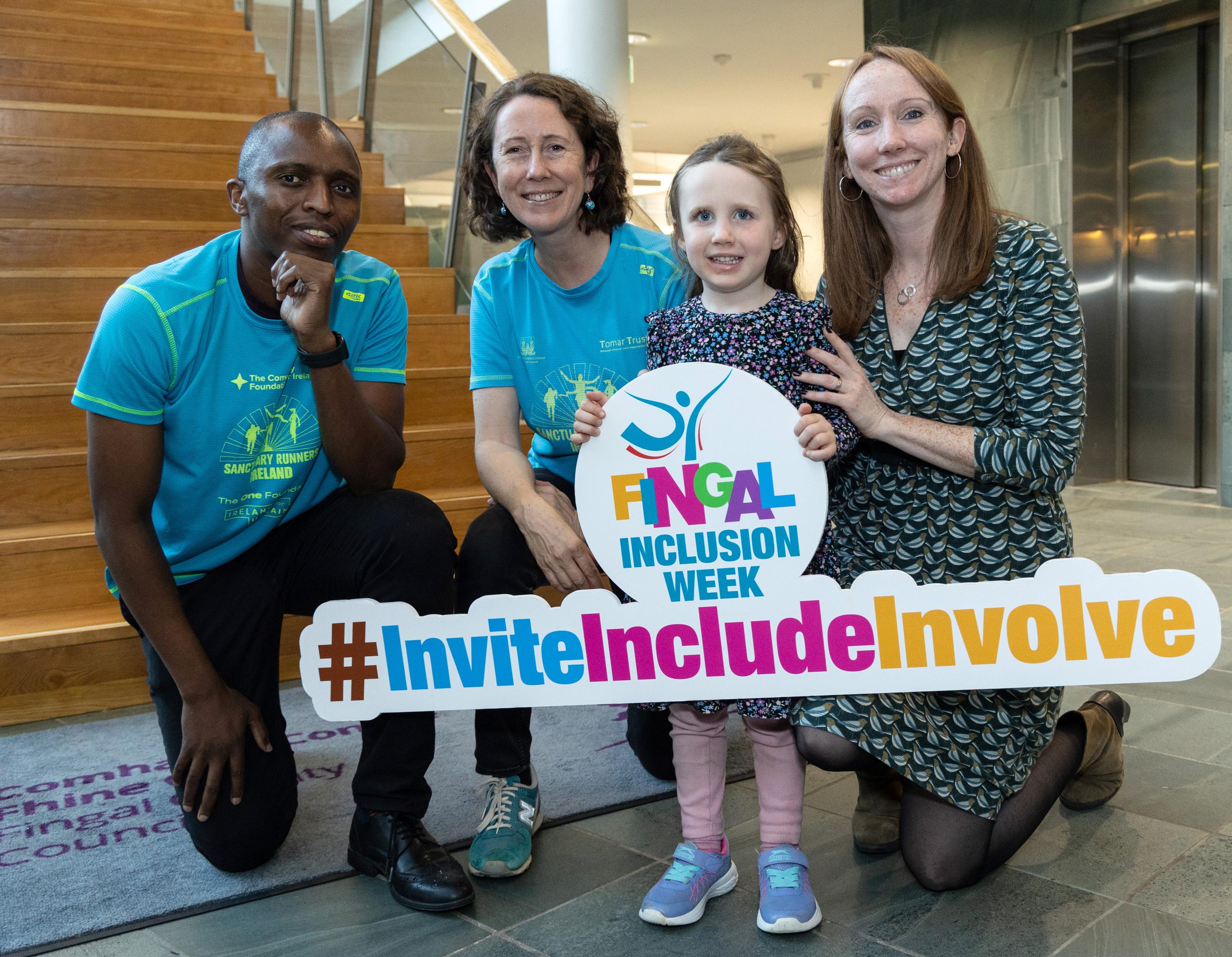 Mayor of Fingal, Cllr Adrian Henchy said, "I am thrilled to join in the festivities of Inclusion Week this year. With a wide variety of events scheduled, I am hopeful that there will be a chance for everyone to get involved. Given that Fingal is home to one of the most varied and rapidly expanding communities in Ireland, I am excited for us to embrace the positive experiences and valuable insights that this week has to offer."
AnnMarie Farrelly, Chief Executive of Fingal County Council said, "Fingal Inclusion Week is centered on uniting people and fostering a community that is open and warm to everyone. Fingal has long been celebrated for its warmth and generosity. Let's extend our renowned hospitality to both newcomers and longstanding residents alike, ensuring that everyone in Fingal, regardless of their heritage or identity, feels a true sense of belonging."
Valerie McAllorum, Fingal Integration Officer added, "Fingal Inclusion Week is an integral part of the work of the Community Development Office here in Fingal and gives us an opportunity to showcase the wonderful groups and organisations that we work with across the County and promote inclusion through the varied and vibrant week that really is for everyone!."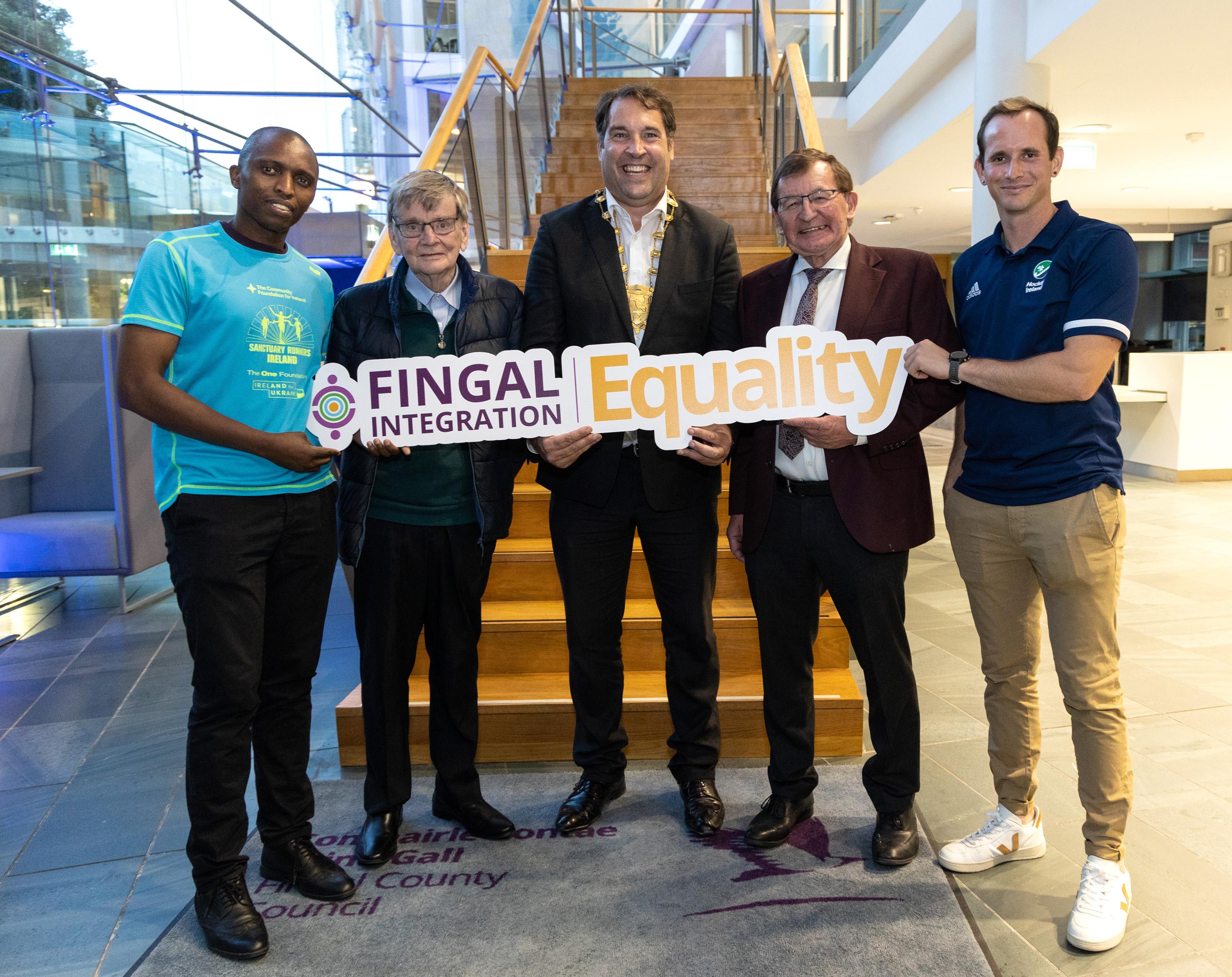 Fingal Inclusion Week is very important to raise awareness of the excellent work being done by community groups and the Fingal Community Development Office and the Fingal Integration Team to combat social exclusion. The week also seeks to raise awareness of the barriers experienced by citizens of Fingal that lead to social exclusion and promote an understanding of inclusion in Fingal. An example of some of the participating organisations and community groups are; Rush Senior Citizens, The African Advocacy Network Ireland, Lusk Ladies Shed, Bayside Community Centre and Sanctuary Runners.
Fingal Inclusion Week will also provide a platform for groups and services such as Jigsaw North Fingal, North Dublin Regional Drugs Taskforce, Foroige and Blanchardstown Centre for Independent Living to tell people about their activities and how to get involved.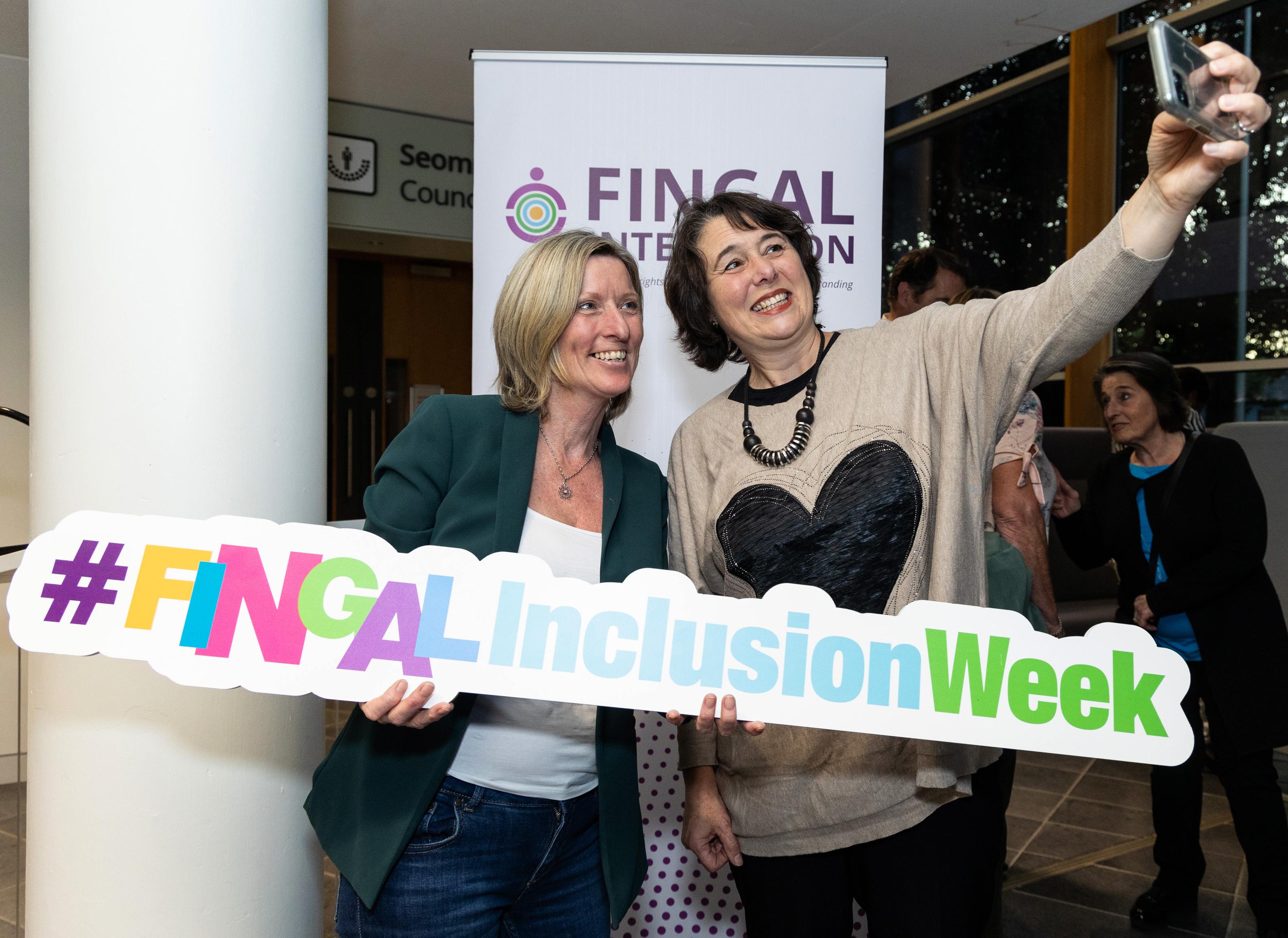 All events are free, and the programme has something for everyone. There are many events to participate in such as a The Library of Migrant Women Exhibition, Intercultural Traditional Sing Song, Mulhuddart Winter Fest, Minding your Mental Health, Scéalaíocht idirghníomhach & Spraoi le Muireann and an intergeneration Cricket4all competition.
Our Sports Team will be hosting Late-night Leagues, Walking Football Blitz, Autism in Sport Workshop and lots too happening in our Libraries. As part of the week-long activities, everyone will have the opportunity to participate in events taking place across the County.
For more information, registration and for the calendar of events visit: www.fingal.ie/InclusionWeek2023.
FREE bedtime story books for all children available from your local Fingal Library 🎈🎉🎁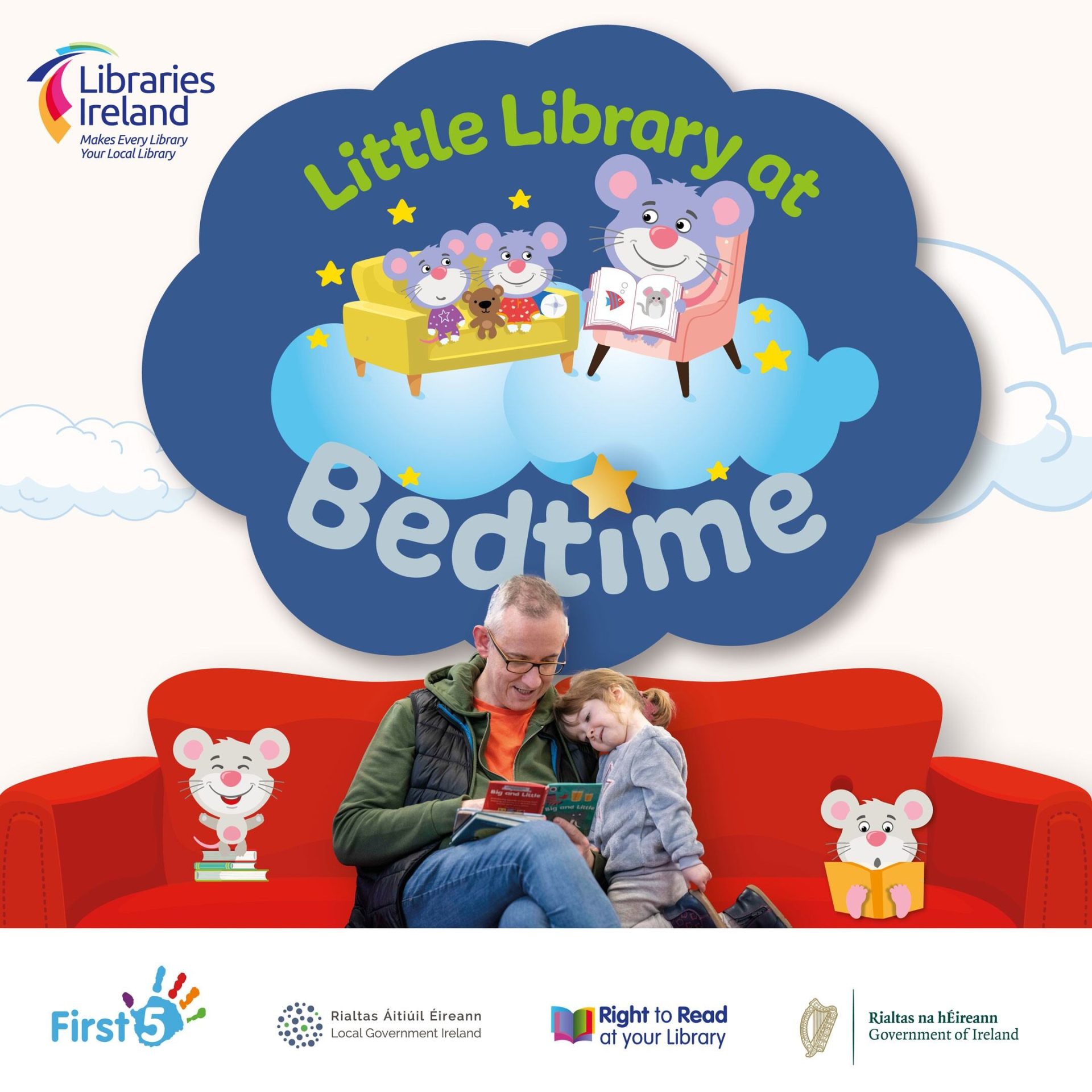 A free bedtime story book and fun library card wallet are available at your nearest Fingal Library for all children of 4 years and under, to pick up and keep. Little Library at Bedtime is an exciting initiative which aims to engage all parents of young children to read stories to their children at bedtime.
Parents can choose a bedtime story book in either English or Irish. The gifting of books ensures that babies and young children will grow up surrounded by books in their home. Families are also encouraged to sign their young children up to join the library which will ensure they have a lifetime of access to books.
The Little Library Book at Bedtime initiative, part of the First 5 strategy, runs from October to the end of December 2023.
You can download Books at Bedtime leaflet for tips for reading at bedtime (PDF, 2MB)/or in Irish here: Íoslódáil bileog le haghaidh léamh leabhair ag am codlata (PDF, 2MB) .

Pop into your nearest Fingal Library or Fingal Mobile Van to pick up and keep your beautiful bedtime book: https://www.fingal.ie/council/service/fingal-library-network
Events
Fingal Inclusion week 2023 launch in Lusk Community Cultural Centre
Fingal Inclusion week 2023 was launched by Mayor Cllr. Adrian Henchy in the Lusk Community Cultural Centre on the 13th of November with an opening of an art exhibition 'Art across cultures'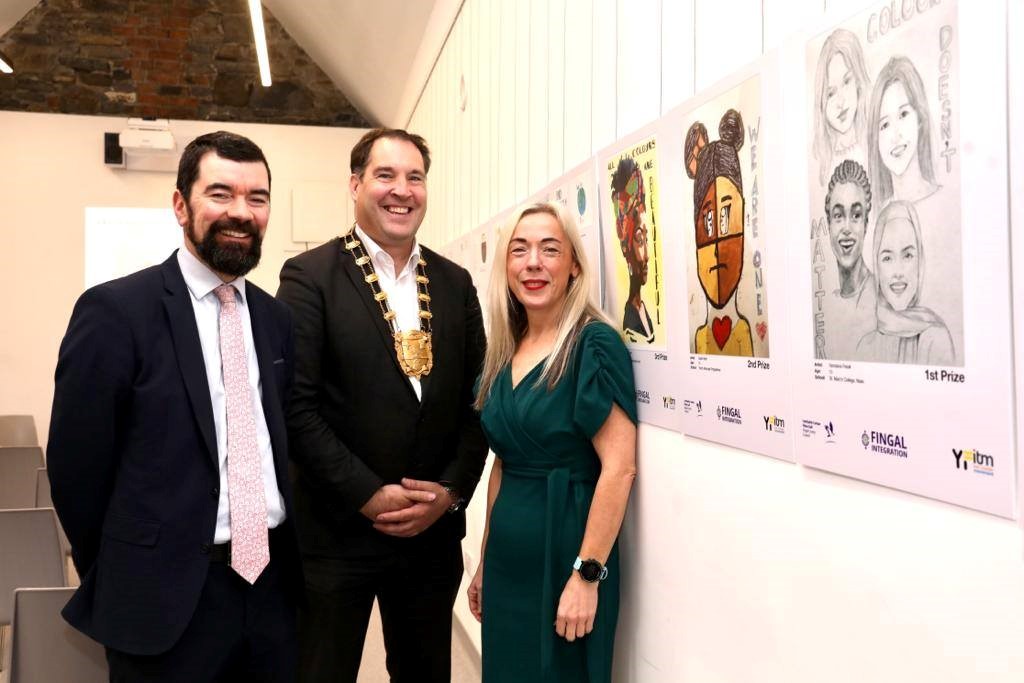 Minister Joe O'Brien, also in attendance ,spoke about the importance of anti-racism policies and noted how powerful the young peoples messages are through the medium of art.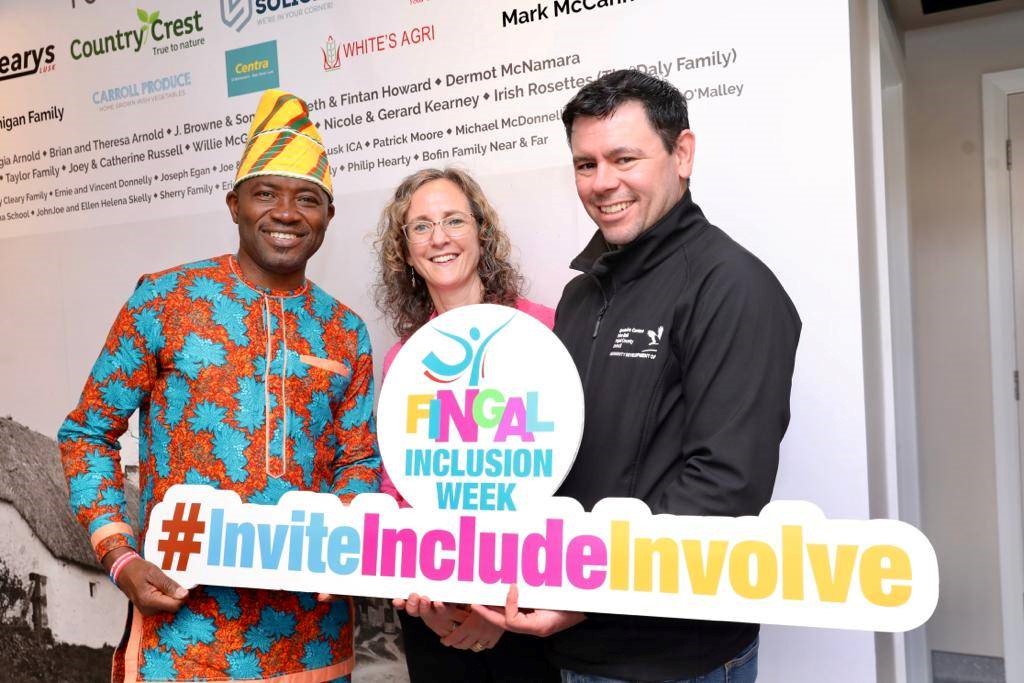 More information on the 'Art across cultures' exhibition can be found in the file below.
Parslickstown House are hiring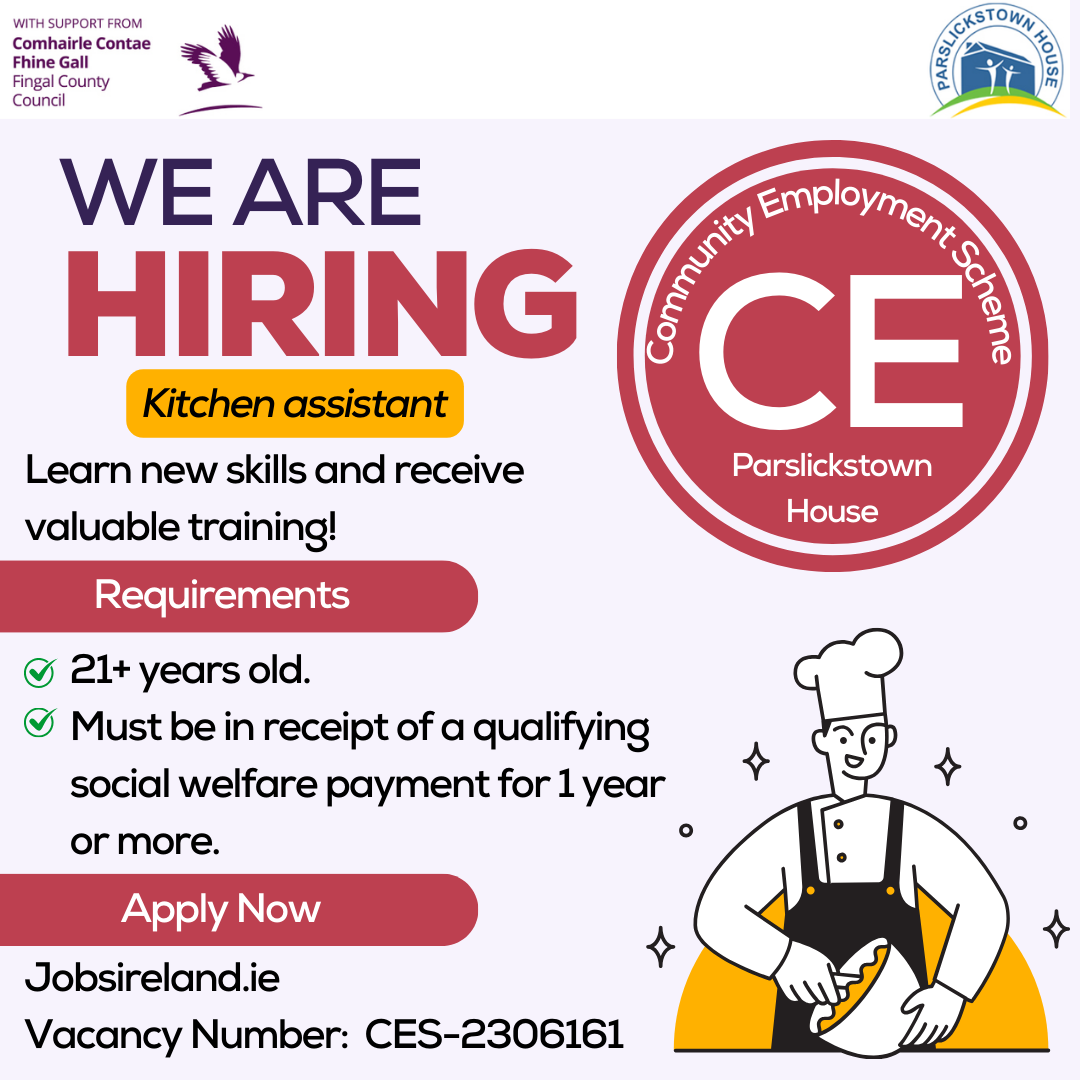 As part of the Community employment scheme, Parslickstown House are looking for a kitchen assistant to join their team. All details/requirements for the role are in the poster above. If you would like to apply the job is listed as CES – 2306161 on the Jobsireland.ie website.
Corduff sports and Corduff Resource centre Christmas fair 2023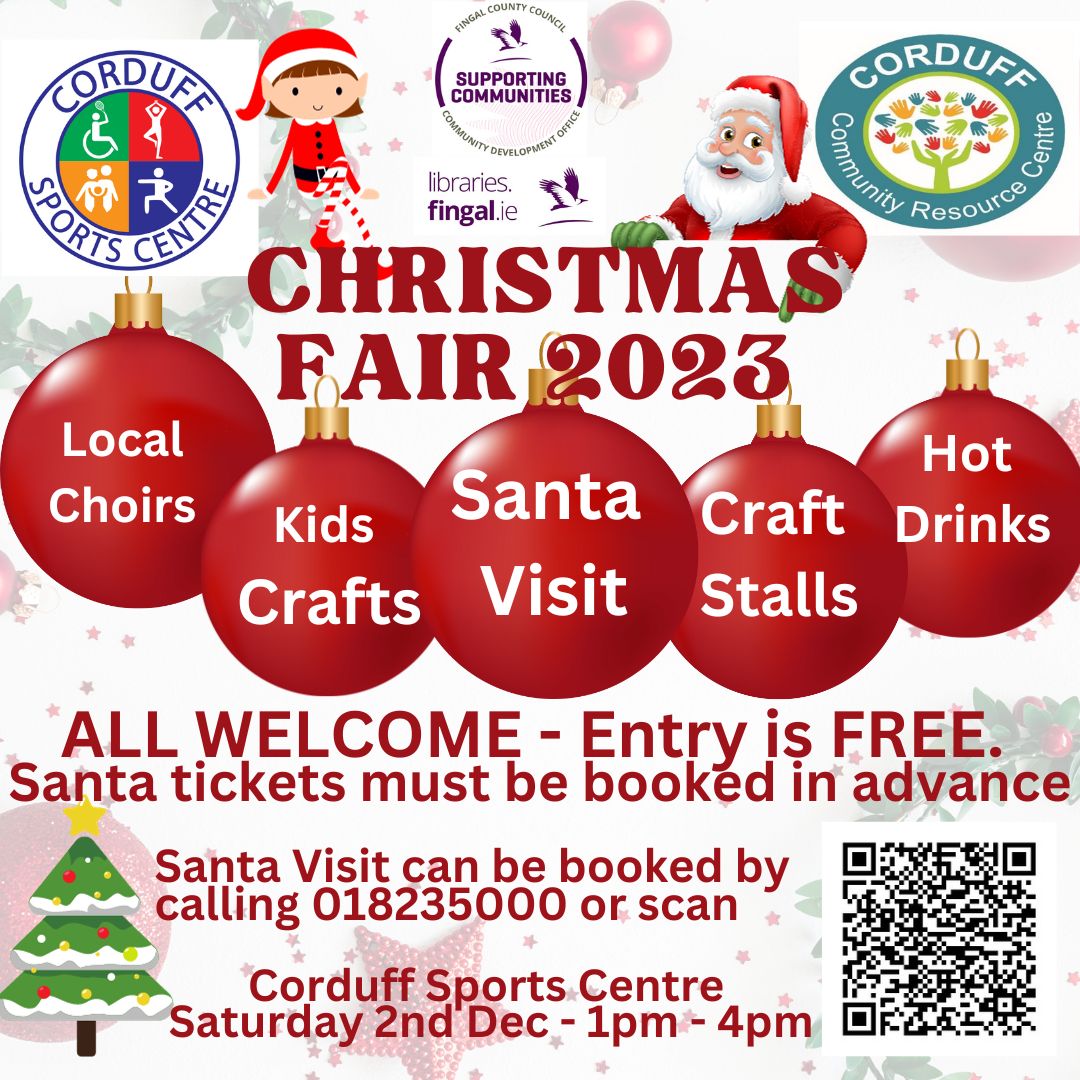 XMAS FAIR 2023
Corduff Resource Centre and Corduff Sports Centre are delighted to announce that the annual Christmas Fair will take place on Saturday the 2nd December in Corduff Sports Centre.
On the day, there will have crafts for the children to make, free hot drinks, craft stalls selling locally produced Xmas gifts and some music from the local choirs in the area.
Santa Claus has also told the centre he has the date marked in his busy diary and will be there on the day for the children to visit.
With the help of Fingal County Council Community Development office and Fingal Libraries, the Fair is completely FREE to all who come along.
There is a limit on the amount of tickets for visiting Santa so please book early using the QR code in the poster or call Corduff Sports Centre on 01 823 5000.
Blood donation clinic – Ongar Community centre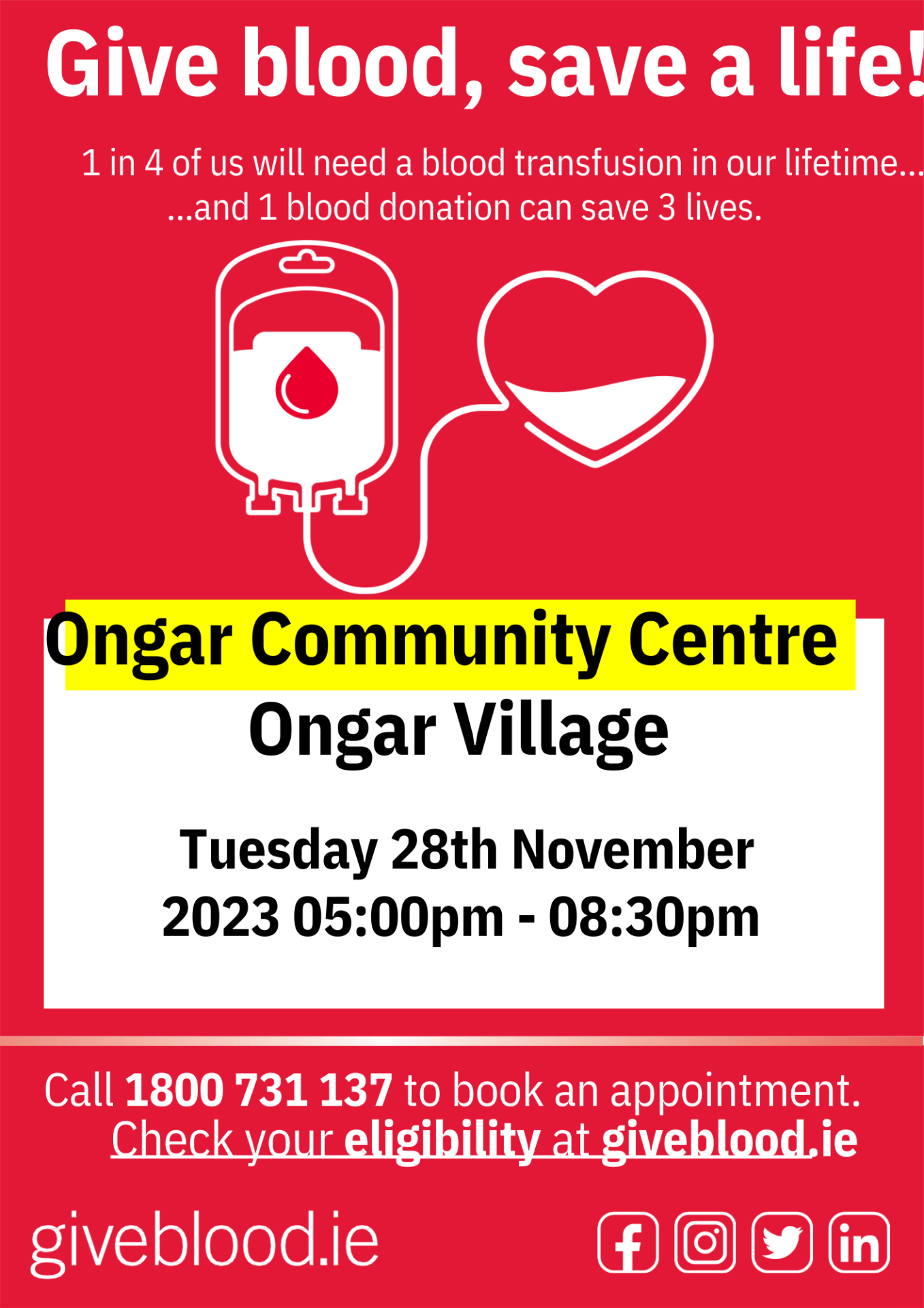 Ongar Community centre are hosting a blood donation clinic on Tuesday the 28th of November from 5.00 to 8.00pm. With 1 in 4 people needing a blood donation in their lifetime, this could be the most important gift you give this Christmas.
Call 1800 731 137 to book an appointment and check your eligibility at giveblood.ie.
Dublin 15 Domestic Violence Working Group Community Conference 2023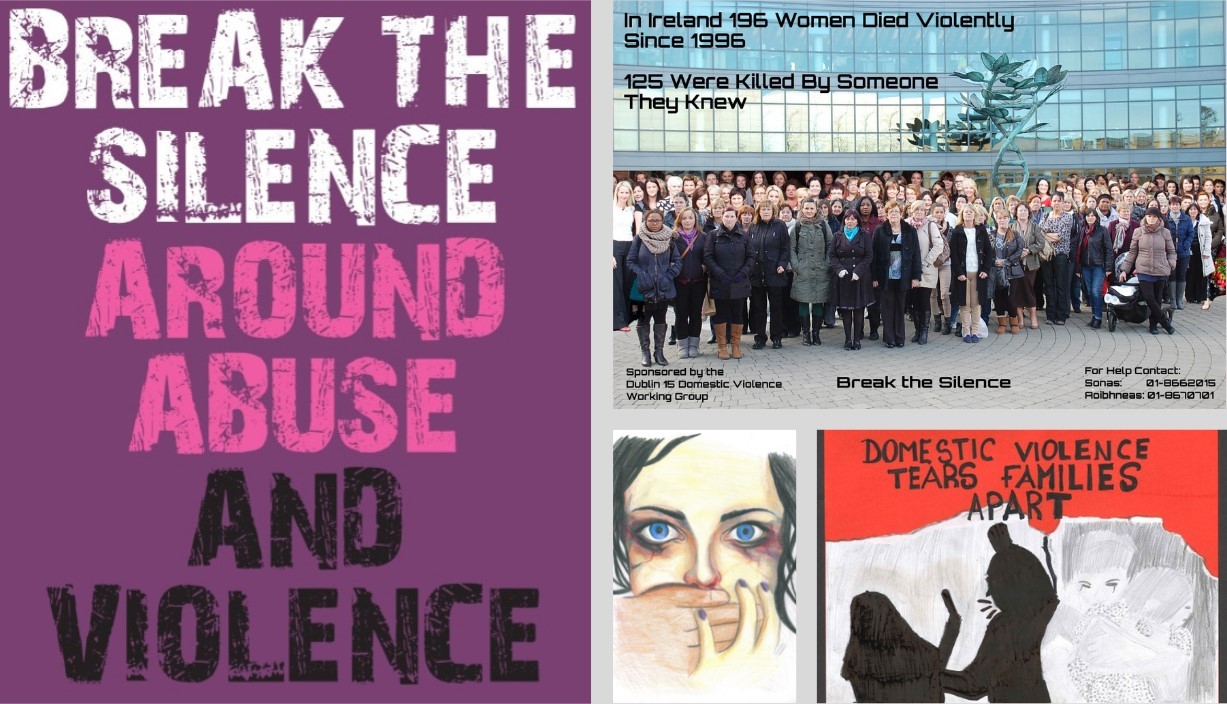 The D15 Domestic Violence Working Group aims to increase awareness of domestic violence in all its forms. This aim is in part achieved, through the organising of an annual community conference.
This year's conference is on Friday the 24th November, from 10.00am -1.00pm in the Huntstown Community Centre with the theme:
" Experiential learning about Domestic Violence ".
This conference will be markedly different to any conference you may have already attended. Audience participation and observation will play a big part of this conference. Participants will take the perspective of victims of Domestic Violence and, travelling an imaginary journey, discover the trauma of seeking help. You will encounter assistance, barriers, fear, stress, worry, dejection etc. Experiences typical of those who must turn to voluntary/statutory agencies for support stemming for Domestic Violence.
Speakers will be announced soon.
To register your interest please contact
Support Group for parents and carers of children with autism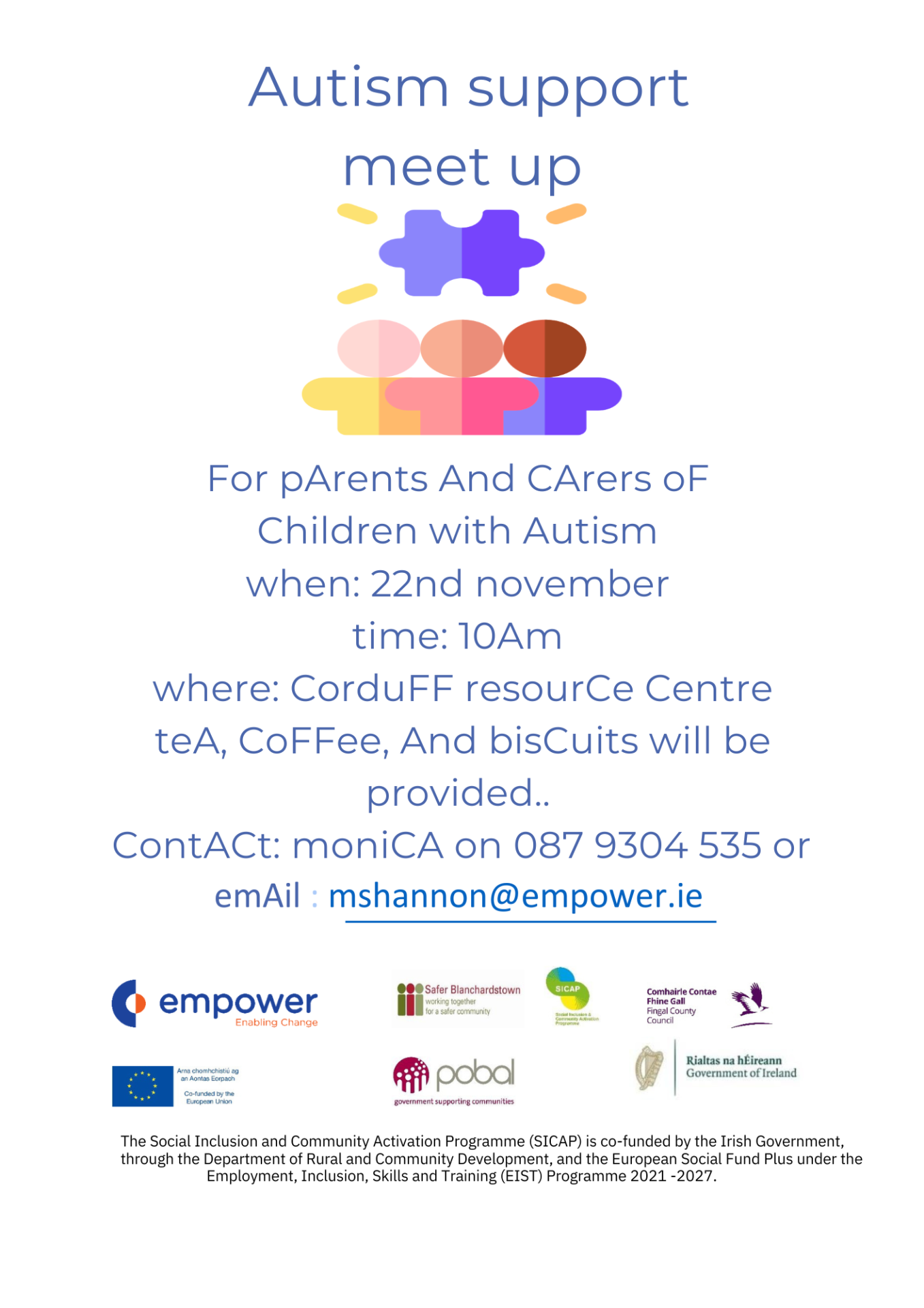 Autism Support Meet UP
For Parents and Carers of Children with Autism. To take place on the 22nd November at 10.00 am in the Corduff Resource Centre. Tea, Coffee, and Biscuits will be provided.
For more information Contact: Monica on 087 9304 535 or Email :
Foroige's North Coastal Dublin THI project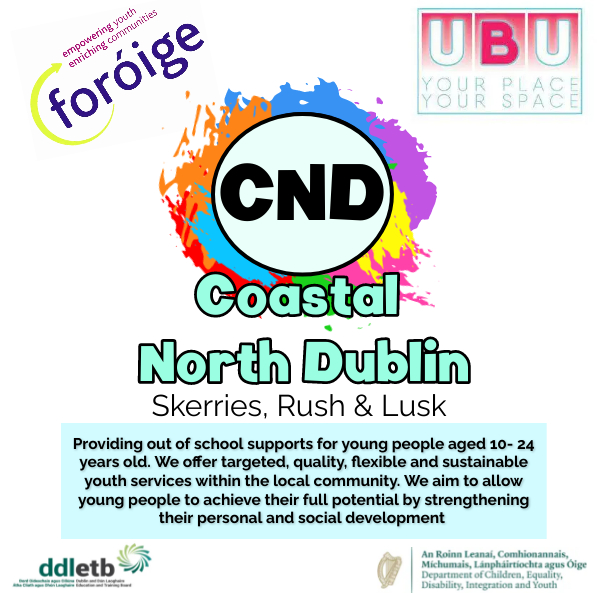 Foroige's North Coastal Dublin THI project is a primary preventative programme and concentrates on the development of self esteem, communication and decision making skills and aims at delaying involvement in sexual activity by young people.
The project covers Skerries, Rush and Lusk. The project works with young males aged 12-18 years old. Interventions are delivered on a one to one or small group basis depending on need and demand. Interventions are experiential, resilience building programmes designed to promote positive coping capacities and self-care.
Please contact Aonghus if you have a young person in mind on 086 780 0127.