A large group of Ukrainian refugees were welcomed to Ireland this Thursday through a conversational English class in Donabate Portrane CC. In collaboration with Fingal's Community Development Office, the class was run by Fáilte Isteach, a nationwide community project aimed at integrating migrants through social English classes, providing valuable language skills. Due to the positive uptake, the classes will run every Tuesday & Thursday 11-1pm. All are welcome.
For more information on Fáilte Isteach, including starting up a group, click here.
Community Facilities Team visit Centres
Fingal County Council's Community Facilities Unit welcomes its new members through visits to a number of Community Centres across Fingal this week. The team now comprises of Senior Community Officer Janet Ivers, Community Development Officers Cormac McDonagh and newly appointed David Mitchell, Administrative staff Brid Beglan and newly appointed Fionnan Simpson.
Swim Ireland Pop up Pool updates + Lifeguard Course and Vacancies
School Children from local Donabate Schools were the first to experience the new Pop up pool at Donabate Portrane Community Centre, enjoying swimming lessons as part of their P.E. curriculum. The Pool is available for community groups to hire, and will be busy with summer projects, charity fundraisers, lessons, yoga and dips, and even talk of a synchronised swimming team!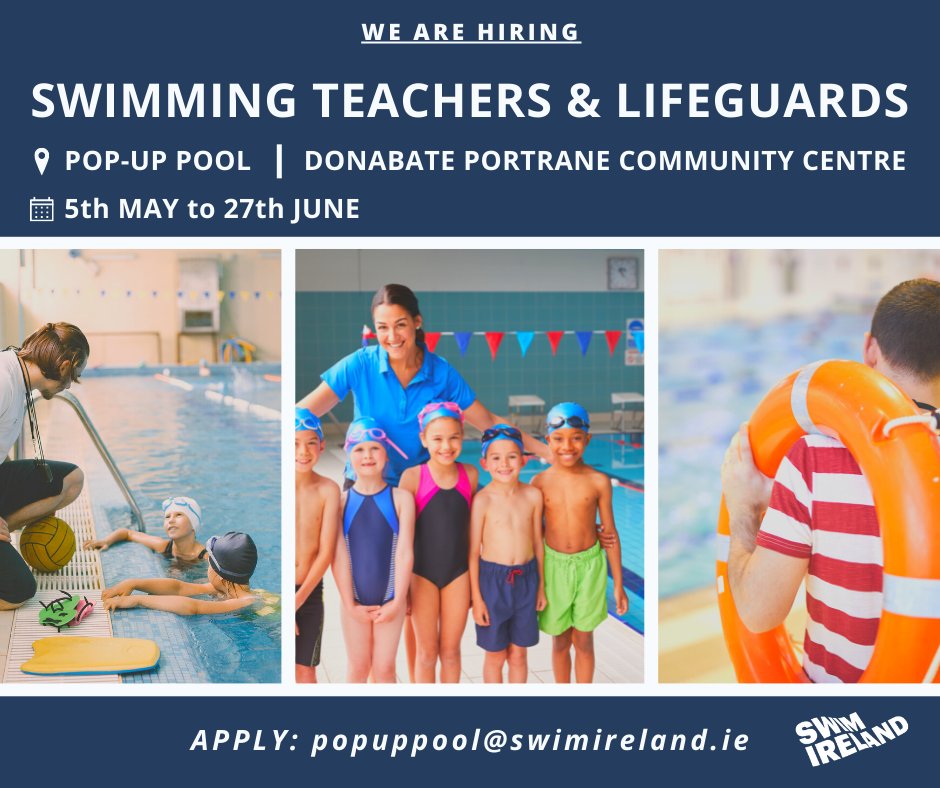 As well as hiring swimming teachers and lifeguards, Swim Ireland are running a Lifeguard coaching course this May, part-funded for those looking to work at the pop-up pool.